The Skywalker saga is officially wrapped up with The Rise of Skywalker, but now you can experience the Rise of the Resistance as a ride at Disneyland and Walt Disney World's attraction, Galaxy's Edge. D23 takes you inside of Disney the way you've never seen it before with their video podcast series, Inside Disney.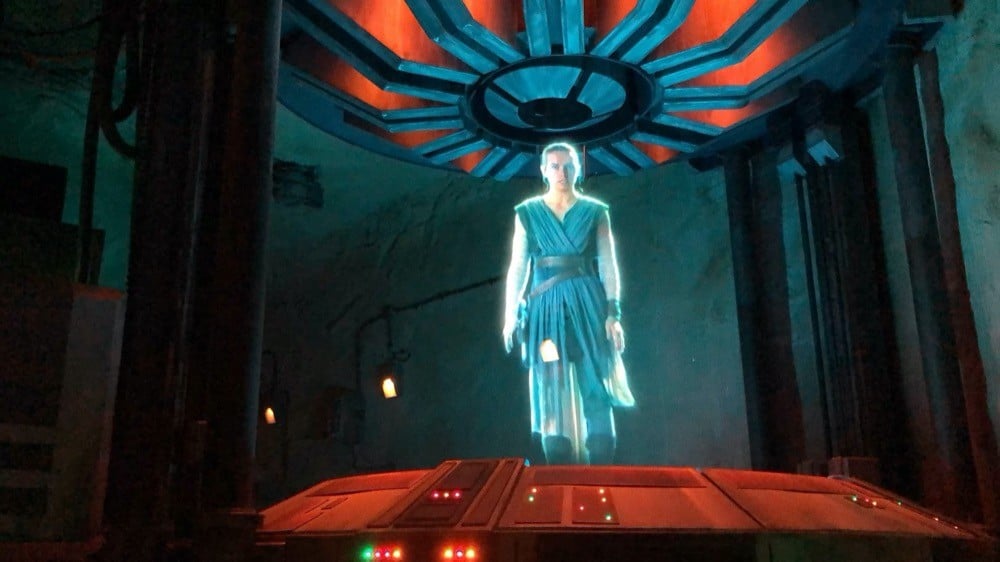 Rise Of The Resistance Is The Most Technologically Advanced Ride To Date
Rise of the Resistance is being touted by the Walt Disney Company as being the most technologically advanced attraction so far. It integrates several preexisting technologies like animatronics for some of the characters, a drop tower effect for race pods carrying riders that a heading for a shaft to simulate a space ride. Those are combined with new tech like holograms, vehicles that run without a metal track, and projection screens and pyro to give you the feel that are battles taking place steps away. The ride also has a virtual queue. This allows guests to have a place in line without having to actually wait in line. There are boarding groups like an airline flight, to determine what time your ride is.
D23 Inside Disney Chats With Imagineers
The D23 video podcast will give viewers an inside look at the ride and chat with Imagineers including Margaret Kerrison, John Larena and Chris Kelly; Lady and the Tramp star Yvette Nicole Brown; Daniel Logan, who played Boba Fett in Star Wars: Episode II: Attack of the Clones and on Clone Wars; and there may even be a surprise guest as well.