Director Andy Serkis hints at the conflict at the core of his upcoming sequel, Venom 2.
Get ready Venom fans, because the sequel is officially underway. The last time we saw Tom Hardy's Eddie Brock and his symbiote was in 2018, and we finally have some news about the follow-up to that surprise box-office hit. Venom 2 will be directed by Andy Serkis (Black Panther), who's no stranger to the comic book genre. He also has a role in the DC universe playing Alfred Pennyworth in The Batman coming out in 2021.
RELATED: THE BATMAN: FIRST PHOTOS EMERGE; PRODUCTION TO BEGIN IN LONDON SHORTLY
Serkis hasn't revealed much information on the production so far, as it hasn't been very long since the beginning of filming. However, this past weekend at the British Academy Film Awards, Serkis spoke to Digital Spy and had this to say about his upcoming sequel, "We've got the magnificent Tom Hardy, who's obviously at the centre of it, and we sort of see a deepening of the relationship between him and obviously there's a nemesis character and… that's all I can say." So we know that Tom Hardy will return and there's a nemesis…that's not a lot of information to go on, so what else can we glean from what we already know? 
Let's Speculate About Andy Serkis' Carnage
When we last left off in Venom, the mid-credits scene showed Eddie Brock meeting up with Cletus Kasady, and teased an introduction of Carnage into the universe. We know that Woody Harrelson will be returning for the sequel as Kasady, so it almost seems like a certainty that fans are in for an epic Venom vs. Carnage face-off. It was also already announced that Naomie Harris will be playing Shriek, who is a love interest to the villain.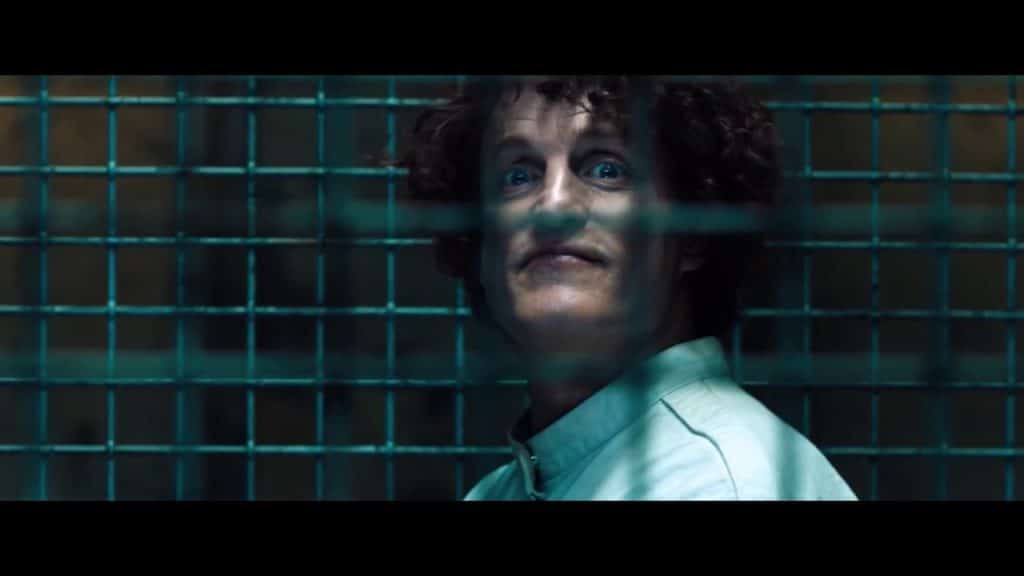 With the addition of Shriek, there seems to be speculation amongst fans that the story may borrow from the storyline from the Maximum Carnage crossover, which is where Shriek made her comic debut. The story follows Cletus Kasady as he breaks out of asylum and forms a "family" or villains.
Another possibility is that the story may follow that of Venom/Carnage where Venom and Carnage temporarily team up again Toxin, a third symbiote and offspring of Carnage. This seems a little less likely as introducing yet a third symbiote along with Shriek seems like it would be too much story to cram into one movie. However, all speculations on the story is just that until Andy Serkis confirms any rumors.
RELATED: SONY'S NEW MORBIUS TRAILER GIFTS FANS ACTION, JARED LETO & THE MCU
Michelle Williams will be returning to her role of Anne Weying, as well as Reid Scott as Dan Lewis. Additionally Stephen Graham will be joining the cast in an as of yet undisclosed role.
Venom 2 is set for release on October 02, 2020. What do you hope to see in the Venom vs Carnage throwdown? Let us know in the comments or on social media!