Academy Award nominee Will Smith has received an offer to co-star in the remake of the Hollywood classic, Terms of Endearment.
Audiences and critics have been asking for a film release without capes, laser beams, and explosions, and if Imagine Entertainment gets their way – dang it – then audiences just might get their wish. The production company has been working diligently behind-the-scenes on an ambitious remake of the landmark 1983 drama, Terms of Endearment.
The movie was one of the biggest money makers of that year, boasting a cast of Hollywood legends such as Shirley Maclaine, Jack Nicholson, Debra Winger, Jeff Daniels, as well as a long list of others. The drama was directed by James L. Brooks (As Good As It Gets) and won five Academy Awards, including Best Adapted Screenplay, Best Supporting Actor, Best Actress, Best Director, and Best Picture.
How do you remake a project that acclaimed? Aim high. As far back as 2017, it has been reported that writer and director Lee Daniels (Empire) would be penning the remake of Terms of Endearment. At the time, there were rumors that Oprah Winfrey would be headlining the Lee's adaptation. In the newest incarnation, that's no longer the case. Our sources have informed us that as late as December, Will Smith had been offered the supporting role of William Breedlove.
The Terms of Endearment Are Familiar
The original character, Garrett Breedlove, was played by Nicholson to great acclaim and resulted in an Academy Award win for the legendary actor. Garrett was a former astronaut who had a on-again, off-again relationship with Maclaine's character, Aurora Greenway. In Lee's planned remake, Smith's William Breedlove is a television anchor who seemingly doesn't have problems attracting ladies in his middle-aged years. He is then witness to great tragedy in Aurora's life and ultimately makes a heartwarming decision by the end of the film.
Many of the names, occupations, lifestyles, and even illnesses, are updated in Daniels' project. While cancer was an unseen villain in the original adaptation of Larry McMurtry's novel, the shadow of AIDS looms heavily over the planned remake. In the past, Daniels has mentioned updating Jeff Daniel's Flap character, which has proven to be true. He now goes by the name "Roe" and will secretly be having an affair with another man. These are just some of the ways that Daniels has planned to update the material, that speak both to issues in the 1980's and in today's society.
RELATED: JIM CARREY IN TALKS TO PLAY THE PROLIFIC DR. SEUSS: EXCLUSIVE
At of the end of the last year, Daniels was still set to direct the picture, but the film still doesn't have an anticipated start date or location cemented. However, surely a Will Smith signature would accelerate the entire pre-production process. All of the other roles are in a holding pattern as well, signaling how much gravity a movie star like Smith can have over the direction of a film.
Will Smith Needs a New Challenge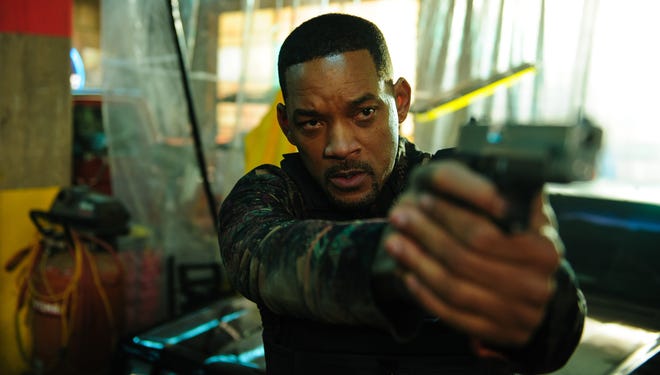 Bad Boys for Life has been an unexpected hit for Smith, who is the midst of renewed box-office validation. Late last year he had a disappointment with Gemini Man after leading the billion dollar remake of Disney's Aladdin. It should be noted that in that picture, he was faced with the daunting task of reinventing Robin William's iconic role as the Genie, so Smith likely is intrigued by the challenge of following in Nicholson's footsteps.
RELATED: THE EXPENDABLES: A CHRISTMAS STORY SPIN-OFF TARGETED FOR PRODUCTION: EXCLUSIVE
It's unknown how heavily Smith has been weighing the Terms of Endearment project, but his Bad Boys for Life box office proves that he is still one of the few bonafide movie stars remaining as the industry shifts to a franchise-based model. Additionally, despite multiple Academy Award nomination, the talented actor has yet to grace the stage as a winner. A project with Daniels, who has multiple nominations to his name as well, along with the film's pedigree should position both players to have a shot at award glory.
We will be sure to bring you all the latest on Will Smith and the Terms of Endearment remake in the near future. How do you think Smith would fair in Nicholson's iconic shoes? Let us know in the comment section or on our social media!