After yesterday's officially released stills and the first poster, we got the official first trailer for The French Dispatch, Wes Anderson's 10th feature film. The trailer below revealed the full insane cast of the movie, which could probably be called one of the best casts ever without exaggeration.
The French Dispatch's synopsis describes it as, "A love letter to journalists set in an outpost of an American newspaper, in a fictional 20th-century French city that brings to life a collection of stories published in The French Dispatch magazine."
As we can see in the trailer, the story is about a crew of journalists who are investigating three different articles, all of which are meant to be published in their eponymous journal.
The French Dispatch is a Veritable Who's Who of Hollywood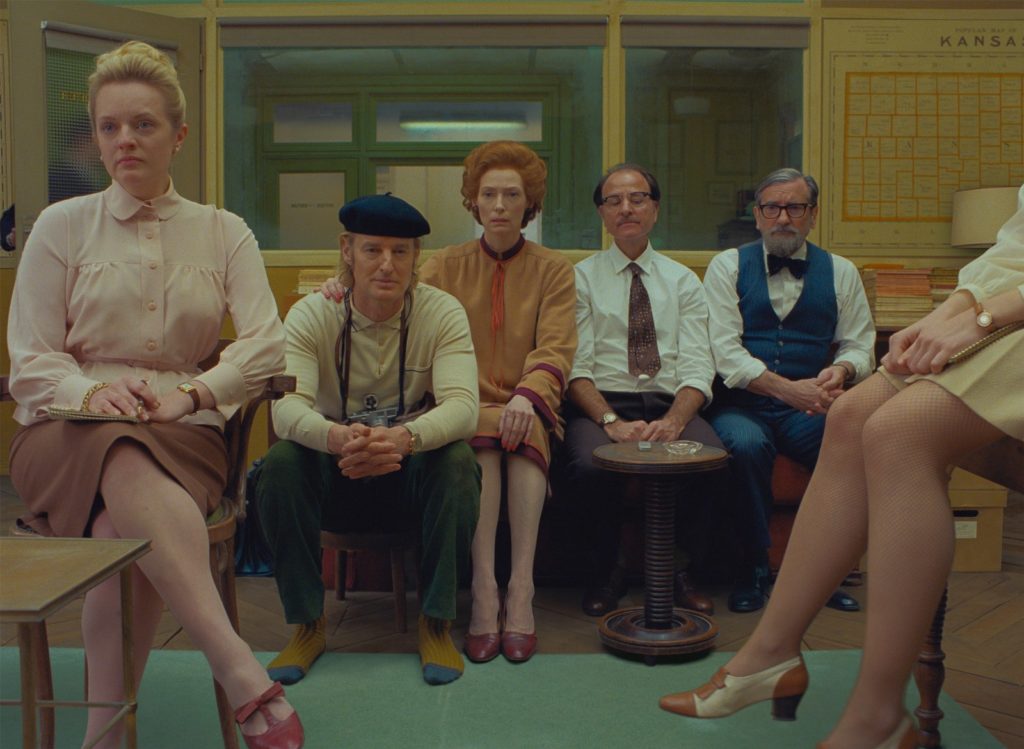 The trailer released the full insanely talented cast of The French Dispatch, which includes: Tilda Swinton, Frances McDormand, Bill Murray, Jeffrey Wright, Adrien Brody, Benicio del Toro, Owen Wilson, Léa Seydoux, Timothée Chalamet, Lyna Khoudri, Mathieu Amalric, Steve Park, Lois Smith, Christoph Waltz, Jason Schwartzman, Elisabeth Moss, Fisher Stevens, Griffin Dunne, Wally Wolodarsky, Henry Winkler, Bob Balaban, Liev Schreiber, Edward Norton, Willem Dafoe, Cécile de France, Guillaume Gallienne, Saoirse Ronan, Tony Revolori, Rupert Friend, Hippolyte Girardot, Anjelica Huston, Denis Ménochet, Benjamin Lavernhe, Vincent Macaigne, Félix Moati, Kate Winslet and Alex Lawther.
The film is rated R for graphic nudity, some sexual references and language. It's coming to on cinemas the 24th of July.
What do you guys think? Are you excited for The French Dispatch? Which cast member are you most excited about to see? Let's discuss everything in the comments down below.