Actor Samuell Benta sets the record straight about the banner controversy at Power Morphicon.
Back in 2007, the first Power Morphicon took place in Los Angeles. The Ranger from Operation Overdrive was there amongst many other past Rangers. There has always been a rumor floating around the community that a banner for the Make-A-Wish Foundation was signed by all of the Rangers in attendance, but ended up getting stolen by a Power Ranger of all people. The culprit was allegedly Operation Overdrive Ranger, Samuell Benta.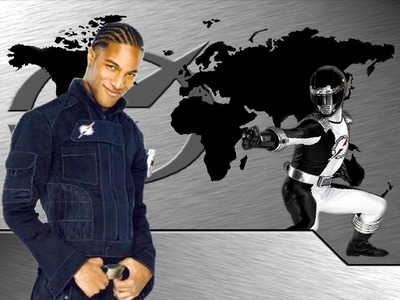 Samuell Benta played Will Aston, the Black Ranger in Operation Overdrive. Will was a highly-skilled spy using hi-tech gadgets and was also quite the ladies man. Ironically, Will was a thief that companies would hire to test out how good their security systems were. The rumor has been in the community for a while. Benta has never spoken publicly about the situation, nor has he ever attended a Power Morphicon since.
Samuell Benta Attempts To Clear The Air
In the video, Benta clears the air about the situation and the toxicity of the internet fanbase. Samuell Benta's goal with the video is to change fan's perception of how things are viewed in regards to the controversy. Check out the full video below to hear Samuell Benta's side of the story.
During the early days of Power Morphicon, things could have been more chaotic and fans could have ended up in the green room. It's good for him to clear the air and hopefully all can forgive and forget and move forward into the future.
RELATED: POWER RANGERS BEAST MORPHERS SEASON 2 TRAILER REVEALS A FIRST LOOK AT THE TEAM-UP
What do you guys think of Samuell Benta's account of the situation? Leave a message in the comments below or on our social media!