The internet had a hoot when Clerks director Kevin Smith spread a rumor about a potential Daredevil and Spider-Man crossover in the new Spider-Man movie.
Smith had the following to say on his Fatman Beyond podcast:
"I heard another piece of good f-ckin' news. Did You hear that Spider-Man, the new Spider-Man movie, gonna have a lawyer in it? … Charlie Cox, they're bringing in as Matt Murdock. That's been the rumor online and they say that's like the one that like Marvel's like god damn it how did that get out?"
This statement had fans skeptical, as this has yet to be officially confirmed by Marvel and most of the other reputable sites refused to report on it.
RELATED: ARROW'S STEPHEN AMELL GIVES FINAL WORD ON ARROWVERSE: "I'M DONE"
Kevin Smith clarified his statement later on by saying the following on Twitter:
So as it turns out, Smith was just reporting on a random article he saw online and it didn't really mean anything, as he has no inside information.
Daredevil and Spidey FTW
A Daredevil and Spider-Man crossover would definitely be interesting considering Peter Parker could definitely use a lawyer after the ending of Spider-Man Far From Home. Some fans have speculated that Jennifer Walters, aka She-Hulk, could be representing Parker in the upcoming Spider-Man 3. However, having Murdock be Spider-Man's attorney would make for an epic return for the character after his Netflix show was canceled back in 2018.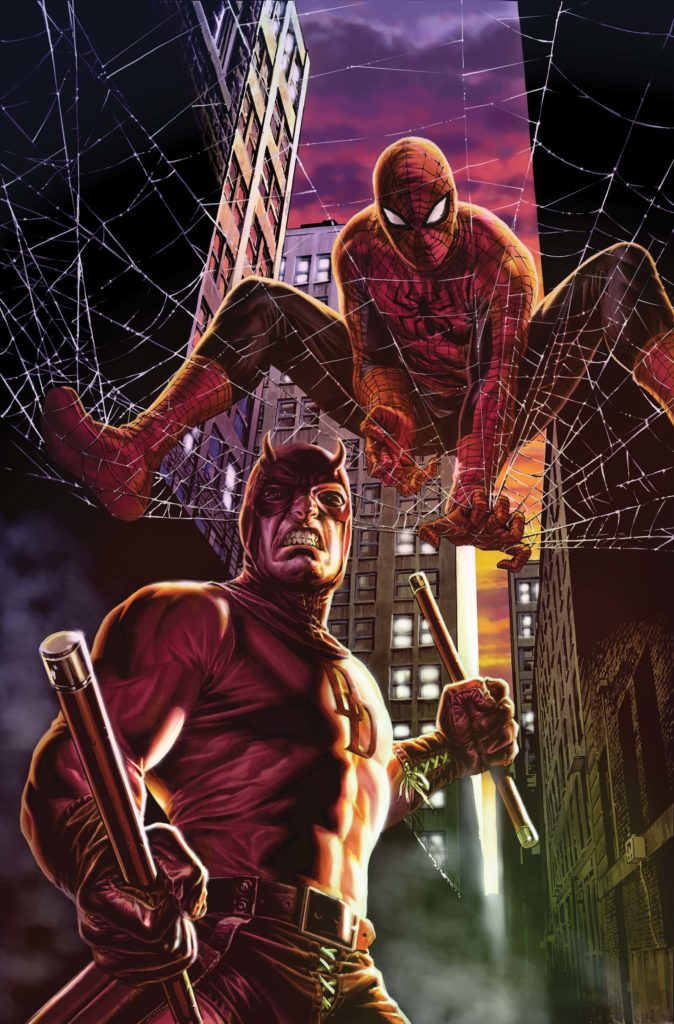 Daredevil and Spider-Man have been known to team up in the comics many times throughout the years. It's no surprise that the fans would want to see something similar happen in the Marvel Cinematic Universe. The timeline would line up as Netflix loses there exclusivity rights to the The Defenders characters in 2021, which is when the film would come out.
RELATED: 2 UNEXPECTED SPIDER-MAN SPIN-OFFS, SOLO AND MAN-WOLF, IN EARLY DEVELOPMENT AT SONY: EXCLUSIVE
The still untitled, Spider-Man 3, comes to theaters on July 16th, 2021. Do you guys think Daredevil and Spider-Man should crossover in the next installment of Spider-Man? Let us know in the comments below and be sure to stay up to date with us here at The Illuminerdi for more info regarding Spider-Man and Daredevil.
Source: CBM