We recently reported that acclaimed actress Rosario Dawson was cast in the role of Ahsoka Tano in season 2 of The Mandalorian Dinsey+, as revealed by /Film. New information now indicates her potential role and the show and that her appearance could possibly be a backdoor pilot for her on show down the line.
THR brought up the possibility in one of their recent articles. The possibility of an Ahsoka Tano spinoff series is definitely intriguing, to say the least. The character will definitely fit into the plot of The Mandalorian with the appearance of the darksaber and its connection to both The Clone Wars and Rebels.
Where Will Ahsoka Go From Here?
Of course, as we last saw the darksaber was the property of Sabine Wren at the end of Rebels. In the series finale of Rebels, we saw Wren and Ahsoka join forces to track down Ezra Bridger who had gone missing at the end of Rebels.
It will also be interesting to see if this will tie into the rumored Star Wars Rebels sequel series that was rumored a while back. However, the existence of a Rebels sequel series still has not been confirmed by Disney or Lucasfilm so as of now all of that is still just speculation.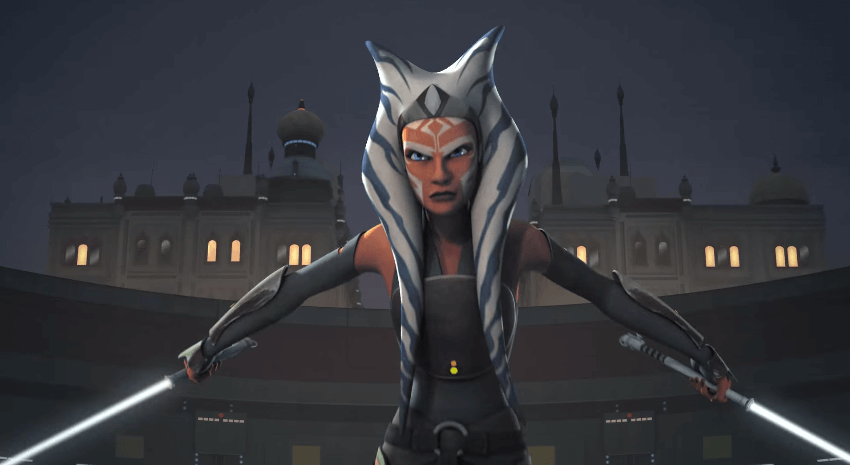 Ahsoka was, of course, first introduced in Star Wars: The Clone Wars as Anakin Skywalker's apprentice. She later left the Jedi Order and wasn't seen again until the currently airing Season 7. She also made an appearance in Rebels where she aided the crew of the Ghost and even faced off against her former master. Her whereabouts since the end of Rebels and up to The Mandalorian are yet to be seen.
The Mandalorian season 2 is set to premiere in October 2020 on Disney+. Would you want to see a live-action series centered around Ahsoka? Let us know your thoughts in the comments below.