Since the release of Man of Steel in 2013, we've seen Henry Cavill as Superman in a few subsequent DC films but have not seen Michael Shannon as Zod again.
The studio doesn't have any plans to bring back the caped hero any time soon, but apparently DC is still looking to bring Supergirl onto the big screen. While there's no director confirmed for the project as of yet, we know that Oren Uziel (known for his work on 22 Jump Street and The Cloverfield Paradox) has been tapped to write the screenplay. 
Of course one of the most notorious villains in the Super-verse is General Zod, and in a recent interview Michael Shannon did with Gold Coast Bulletin, he was asked about the possibility of reprising his role as Zod in an upcoming Supergirl film. 
"Wow, that's interesting. I swear to God, I am not kidding — you are breaking this news to me [that Supergirl is coming]… I don't know – it's been a while. I am a little older and creakier now – I'm not sure I could do all the moves."
RELATED: AQUAMAN 2 WRITER REVEALS WHICH COMICS INSPIRED THE SEQUEL
What Would Make Michael Shannon Go Back To Zod?
Shannon continued on by lobbying for Zack Snyder to direct Supergirl.
"Also, I have to say in complete and utter seriousness that I just loved working with Zack Snyder and that was a big part of it for me," Shannon continued."I don't know who's making this Supergirl movie but I really treasure that experience with Zack. He's a hell of a guy."
While Zack Snyder directed Man of Steel, Batman vs Superman, and Justice League, the studio likely would want to go in a different direction with the new Supergirl movie. As for General Zod, there's no guarantee that he would be in the movies as of yet, but it's fun to speculate.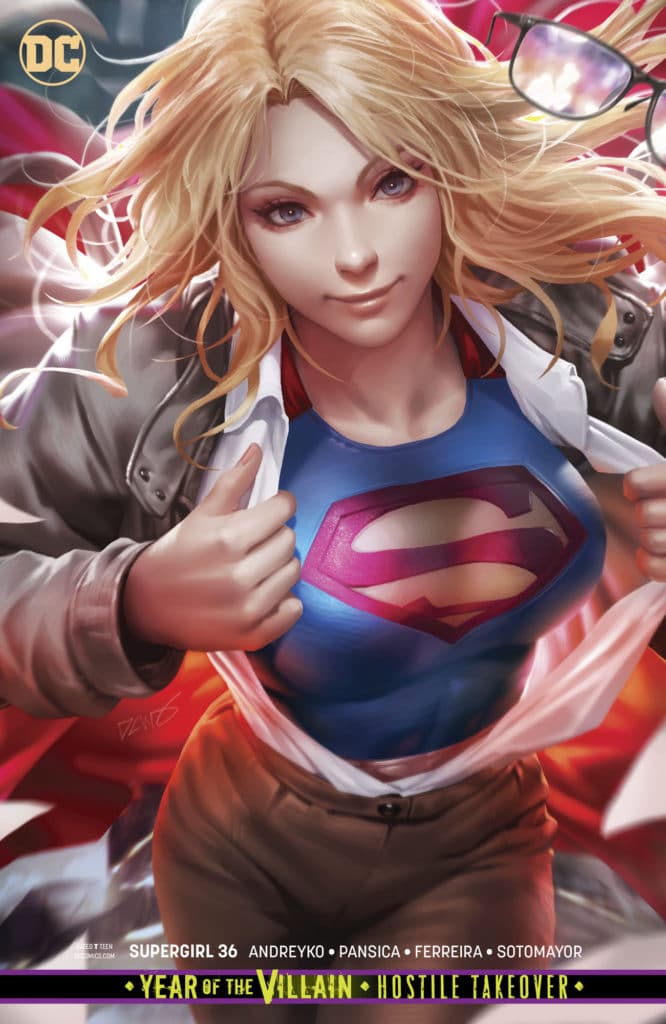 As we know, there's still a Supergirl show on the CW, and we saw the series hint at Zod in the season two finale a few years ago. We won't know yet if the TV show will have anything to do with the movie as of yet, but chances are they won't as we saw a completely different Flash be cast for Justice League while there was a CW series ongoing with the character. 
While the screenplay is yet to be finished, there are plenty of possibilities to dream up in terms of what kind of story we could see Supergirl in. It's also interesting to speculate as to who would play Supergirl.
Would you want to see Supergirl face off against Zod, and should it be the Michael Shannon version? Do you have any fancasts for the movie you want to share? Let us know on our social media or in the comments below!