According to a new report, Rosario Dawson has been cast as fan-favorite character Ahsoka Tano in the second season of The Mandalorian.
There is one character in the Star Wars universe who is beloved the world over. And yet, she has never appeared within the live-action arena of Star Wars. It looks like if recent reports hold up, that could be about to change this year. And about time too!
---
The Adventures of Rosario Dawson as Ahsoka Tano Continue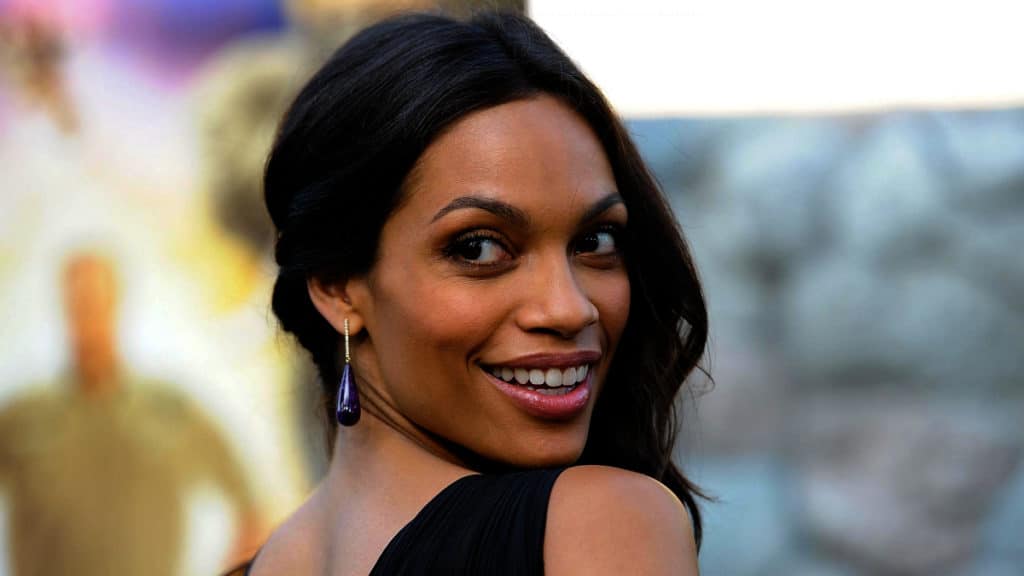 Ahsoka Tano, or 'Snips,' as Anakin 'Skyguy' Skywalker calls her, looks set to make an appearance in the second series of The Mandalorian. What's even more exciting is the fact that Rosario Dawson could be the actress to play her.
Way back in 2017, Rosario Dawson (aka Claire Temple in Netflix's Daredevil) was asked by a fan whether she would play Ahsoka, and her reply of  "Ummmm… yes please?! #AhsokaLives #AhsokaTano", would certainly indicate that she would be more than thrilled to accept any offer of the role. This in turn started a fan campaign asking for her to be given the role. And it sure looks as though the campaign is about to reach fruition.
RELATED: PROJECT LUMINOUS REVEALED AND DETAILS ABOUT STAR WARS: THE HIGH REPUBLIC UNCOVERED

Co-created by Dave Filoni and George Lucas, the Torgurta Jedi was Anakin Skywalker's padawan learner and made her first appearance in The Clone Wars movie released in 2008. Since then, she has had appearances in Filoni's Star Wars Rebels, a voice cameo in Rise of Skywalker, the novel Star Wars: Ahsoka, as well as other video games and comic books.
---
Ahsoka Tano's A Firm Fan Favorite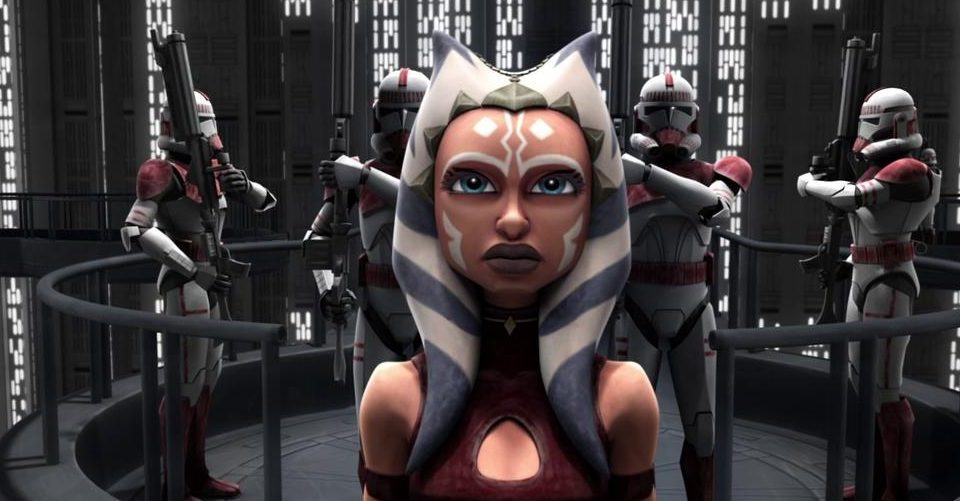 Despite not being well received initially, Ahsoka (voiced by super fangirl and Her Universe founder Ashley Eckstein), has become a firm fan favorite. In fact, many Star Wars fans have been eager for her to make a live-action appearance for years. And with The Mandalorian second season about to hit Disney Plus in October, it looks like their wish is set to be granted. Star Wars fans sure have a lot to look forward to on Disney Plus, with the likes of the new Cassian Andor series on its way and the new season of The Clone Wars already streaming.
RELATED: THE FALCON AND THE WINTER SOLDIER, WANDAVISION, AND THE MANDALORIAN SEASON 2 GET PREMIERE DATES FOR DISNEY+
Slashfilm first reported that Rosario Dawson would be taking on the role of Ahsoka earlier today and the news has spread quickly throughout the galaxy, with the majority of fans eager to see the live action debut of Ahsoka. And if the following quote from Disney CEO Bob Iger is anything to go by, perhaps we will see more of Rosario in future Star Wars instalments;
"The Mandalorian season 2 coming in October, and then more coming from The Mandalorian thereafter, including the possibility of – infusing it with more characters and the possibility of taking those characters in their own direction in terms of series."
Surely with Dave Filoni, Jon Favreau, and Rick Famuyiwa, writing and directing the next season of The Mandalorian, Ahsoka Tano and Rosario Dawson look to be in good hands.
The second season of The Mandalorian is expected to release on Disney Plus this October. What do you think about the second season of The Mandalorian? What do you think the storyline will be? Do you think that Ahsoka will get her own spin-off series or appear in the feature films? Let us know in the comment section and on our social media!
Source: Slashfilm Art: Bosslogic
READ NEXT: CASSIAN ANDOR SYNOPSIS REVEAL PROMISES AN "ESPIONAGE" BASED STAR WARS SERIES: EXCLUSIVE