Adult Swim has released a new trailer for the second half of Rick And Morty season four, and with it, a release date. We now know that the beloved series will return on May 3rd, 2020.
The pending release date is extremely exciting for fans of the science fiction sitcom, especially considering how close it is. In any case, the newest trailer is the real treat. Set to Thin Lizzy's "The Boys Are Back In Town," it's 1 minute and 15 seconds of pure cinematic gold. Seriously, this trailer has more heart and gravity to it than the first three seasons of The Sopranos. 
Rick and Morty Season 4 Trailer
A large part of Rick And Morty's meteoric rise can be attributed to its masterful promotional work. From it's legendary (and somewhat tragic) revival of Mcdonalds' Szechuan Sauce to it's wonderfully meta Old Spice and Hardee's commercials, this show has the kind of marketing team that makes miracles happen. This trailer is no exception.
RELATED: SAMURAI & SHOGUN INTRODUCES RICK AND MORTY FANS TO RICK-WTM72 IN FREE SHORT FILM AVAILABLE NOW
One of the most voiced problems that the general public has with trailers is just how much they reveal. When trailer's remove the mystery and mystique of a property, they hurt the viewing experience and lessen the impact of plot twists and shocking scenes that would have been monumental otherwise. A good teaser showcases the basic elements of that property without revealing much of the actual plot. This trailer epitomizes that concept.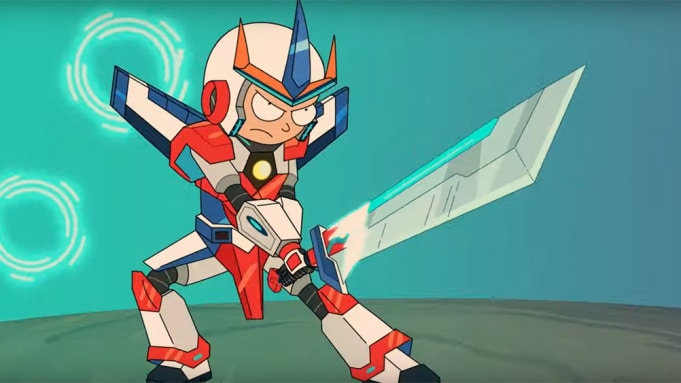 We're treated to exciting tidbits that promise the return of supporting characters and foes from throughout the show's history, but we're given very few details otherwise. This teaser showcased the return of Tammy, The Citadel Of Ricks, and Snuffles, but didn't over explain their return. The quirky yet vicious violence and sardonic and glippy comedy are instead put on full display, letting viewers know that this is Rick and Morty at it's Rickest without saying much else. 
RELATED: GO GO RICK AND MORTY: SUPER SENTAI AND ADULT SWIM COLLIDE IN NEW PROMO
Perhaps the single most tantalizing promise to come of this trailer is the return of the unnamed talking cat from episode four of this season. His background and motives have long befuddled fans, but that may not be the case for much longer. The exosuit-clad duel between Snuffles and this fascinating feline could give way to the answers fans have dreamt of, but only time will tell.
Rick And Morty will return on May 3rd, 2020 to Adult Swim. What did you think of the trailer for season 4.2? Will we finally understand the secrets of that damned cat? Let us know your thoughts and theories in the comments below or on our social media pages! 
READ NEXT: NEW SOLAR OPPOSITES TEASER TRAILER: RICK AND MORTY, BUT WITH ALIENS!