While Walt Disney World and Disneyland Resort are still closed, Annual Passholders at both parks are getting some relief. Both parks are giving their APs partial refunds.
The news was reported by Walt Disney World News Today. The website has said that:
In lieu of an extension, Passholders who have already paid their passes in full can opt to instead receive a partial refund for the closure period. Further information regarding this option will be provided soon. Starting April 5, all automatic payments for Annual Passholders on monthly payment plans will stop for the remainder of the parks closure. Walt Disney World will also retroactively refund payments made between March 14 through April 4, 2020. Do note that pass expiration dates will not be extended under this option.
The one bad thing is expiration dates will not be extended, but the good thing is that APs will be able to opt to get partial refunds if they have already paid their pass in full. And below are screenshots that WDW News Today took of the new AP policy: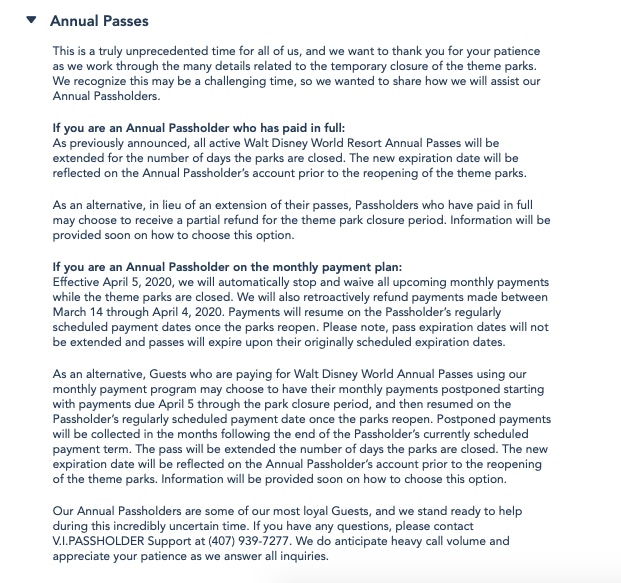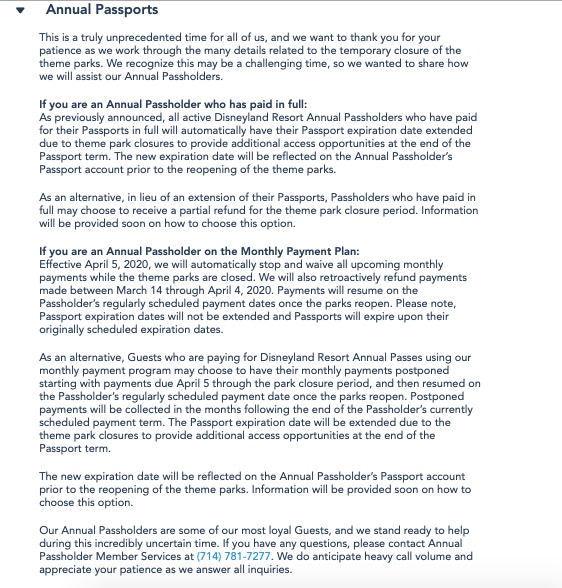 Now, if you still haven't paid your AP yet, you still might need to get that done soon. And hopefully, the parks will be able to open again. And for more Disney Parks news and nerdy updates, you can check out The Illuminerdi.