Actor Ezra Miller, who played The Flash in the 2017 Justice League movie, attacked a fan on a recently released, secretly captured video.
Until now, there hasn't been any official statement made by the actor or their team, but there have been a lot of memes.
RELATED: MARC GUGGENHEIM EXPLAINS HOW THE SHOCKING EZRA MILLER CRISIS CAMEO HAPPENED
What Does This Mean For Ezra Miller?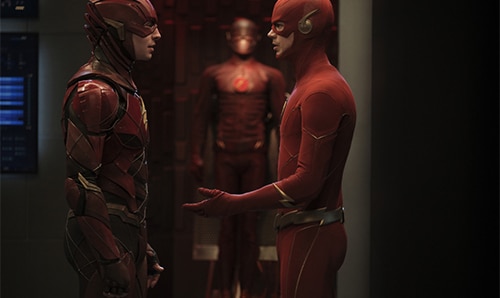 Ezra Miller was supposed to star in a solo Flash movie after several delays, which fans are now doubting will happen at all. These are just speculations, of course, and there still isn't any statement by Warner Bros. However, this attack will almost certainly have consequences for the actor.
Variety stated that they have official information that this attack wasn't a joke, but was taken seriously by the establishment in question – Miller was escorted off the premises after the fact.
According to a source at the bar, the altercation took place after the individual, identified as Miller, was confronted by a group of eager fans, who were "quite pushy." Things then escalated, with Miller directing far too much aggression at one woman in particular.
What do you guys think? Do you hope for more video evidence, and do you think there should be consequences related to The Flash movie? Let's discuss everything in the comments down below.