Are you ready to return to Panem? Because Lionsgate is, as Suzanne Collins is ready to publish her new prequel novel to The Hunger Games which takes us back to her dystopian sci-fi world. That means a prequel movie is on its way, and Lionsgate has officially announced that a new Hunger Games movie is in works.
The movie adaptations of famous YA novels ruled the box office previously, between WB's Harry Potter movies, Summit Entertainment's Twilight saga, and Lionsgate's The Hunger Games. After their franchises seemingly came to an end, the studios wanted to continue their popular IPs through extending their movies with the prequel stories.
RELATED: 3 SPIN-OFFS TO HOLD YOU OVER UNTIL AVATAR: THE LAST AIRBENDER ARRIVES ON NETFLIX
Now it's time for a Hunger Games prequel. This four-film adaptation was one of the biggest film franchises of the 2010s, pulling in nearly $3 billion total and skyrocketing Jennifer Lawrence to stardom.
Turning The Clock Back On The Hunger Games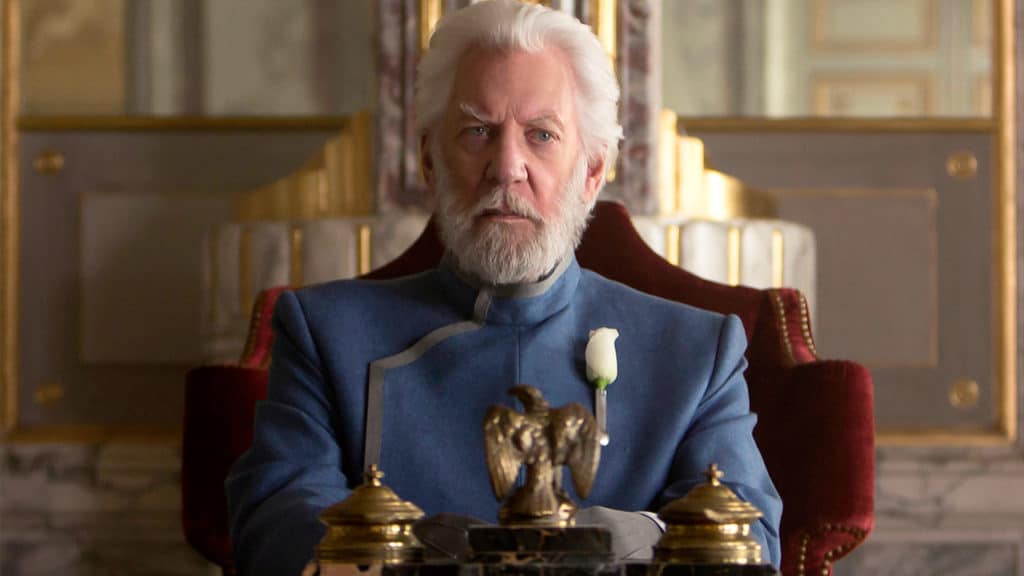 The latest Suzanne Collins novel, titled The Ballad of Songbirds and Snakes, is set to release on May 19. Lionsgate is getting ready to adapt it into another hopefully-hit movie. The original trilogy began with the 74th annual Hunger Games, but this new story takes place 64 years before that, on the morning of the 10th annual games. It follows a "heroic" young version of Coriolanus Snow.
The prequel story will focus on Coriolanus Snow at age 18, years before he would become the President of Panem (played by Donald Sutherland) the primary villain of Katniss' trilogy. Young Coriolanus is handsome and charming, and though the Snow family has fallen on hard times, he sees a chance for a change in his fortunes after he is chosen to be a mentor for the 10th Hunger Games, only to have his ecstasy when he is assigned to mentor a girl tribute from impoverished District 12.
There's no word yet on casting for the prequel, which was announced by Joe Drake, chairman of the Lionsgate Motion Picture. "Suzanne's new book has been worth the wait. It offers everything fans could hope for and expect from The Hunger Games while also breaking new ground and introducing an entirely new canvas of characters," the executive said in a statement.
Collins previously said "With this book, I wanted to explore the state of nature, who we are, and what we perceive is required for our survival," about her forthcoming prequel novel. "The reconstruction period ten years after the war, commonly referred to as the Dark Days—as the country of Panem struggles back to its feet, provides fertile ground for characters to grapple with these questions and thereby define their views of humanity."
Nina Jacobson, who produced all of the previous movies in the franchise, returns to produce this prequel with Brad Simpson. Francis Lawrence, who directed Catching Fire, Mockingjay Part 1 and Part 2, will be returning in the director's chair. Michael Arndt. who served as one of the writers of Catching Fire ,returns to adapt the screenplay.
"Lionsgate has always been the cinematic home of The Hunger Games, and I'm delighted to be returning to them with this new book," said Collins, who also serves as executive producer. "From the beginning, they have treated the source material with great respect, honoring the thematic and narrative elements of the story, and assembling an incredible team both in front of and behind the camera.
It's such a pleasure to be reuniting with Nina, Francis, and Michael to adapt the novel to the screen, and having them share their remarkable talents, once again, with the world of Panem. I look forward to collaborating with them and all at Lionsgate as we bring The Ballad of Songbirds and Snakes to theaters worldwide."
Lionsgate followed the Harry Potter model and split Collins' final book into two movies, and now it appears to be following Potter 's route again, with prequels that may or may not be creatively interesting but have the capacity to pull large box office collection. Warner Bros. already have a third Fantastic Beasts movie in production, despite middling critical response.
Lionsgate's blockbuster film franchise also helped make YA fiction a hot property in Hollywood, paving the way for such other movie series like The Maze Runner and Divergent ,which didn't turn out to be as successful.
Lionsgate wants another smash hit. Returning to The Hunger Games apparently seems like the best way to achieve that goal, but will audiences embrace a prequel? Making a movie focusing on humanizing a popular villain is becoming more common in recent days. It will be interesting to see how the writer Suzanne Collins will tackle this. We can expect a movie version to go into production sometime in the next year or two.
Are you a fan of The Hunger Games franchise? Are you excited to read the new prequel book? Will you be interested in revisiting the world in a new movie? Let us know in the comments below.