Superstar Ryan Reynolds recently shared his thoughts and optimism about Deadpool's future in the Marvel Cinematic Universe.
The movie industry may be on hold for the time being, but that won't stop studios and their actors from looking forward to the future. When the coronavirus madness is over, dozens of movies will finally come to theaters for fans to enjoy, and dozens more will have the chance to restart production and start their earliest stages of development.
Marvel Studios has been one of the highest profile companies to be shut down during this time period. The superhero production house was already deep into the process of starting their Phase 4 slate when the stoppage occurred. On top of the multiple movies and TV shows the studio already has in motion, there are also a few notable characters with films that don't have any plans set in stone.
RELATED: ABC AND MARVEL RELEASE NEW TRAILER FOR AGENTS OF S.H.I.E.L.D. SEASON 7
After the Disney/Fox merger became official in 2019, fans were overjoyed and incredibly vocal about their excitement to see heroes from the Fantastic 4 and X-Men join the ranks of Earth's Mightiest Heroes in the Marvel Cinematic Universe. Among the heroes and villains that fans want to see alongside the Avengers is everybody's favorite foul-mouthed fourth-wall-breaking X-Man, Deadpool.
Ryan Reynolds On Deadpool's MCU Future
Recently, the actor behind the red-suited Merc With a Mouth, Ryan Reynolds, sat down with Total Film (via CBM) and had the opportunity to dip his toes into the MCU discussion. While giving an interview for his upcoming movie Free Guy, he carefully expressed his excitement about his future with Deadpool.
"Oh, man, I really don't know.It's just all so new with it being over at Marvel now, and, you know, figuring out the ins and outs as much as I can, from where I sit. We'll see. I don't feel like an insider at all. I think once I'm more intimate with it – if we get to make a Deadpool 3… if or when we get to make a Deadpool 3, I'll probably have a better perspective on that.

But I'm a huge fan of Marvel, and how they make movies. So when Disney bought Fox, I only saw that as a good thing. Deadpool hopefully being allowed to play in that sandbox, I think is just a win for everyone involved. But we'll certainly see."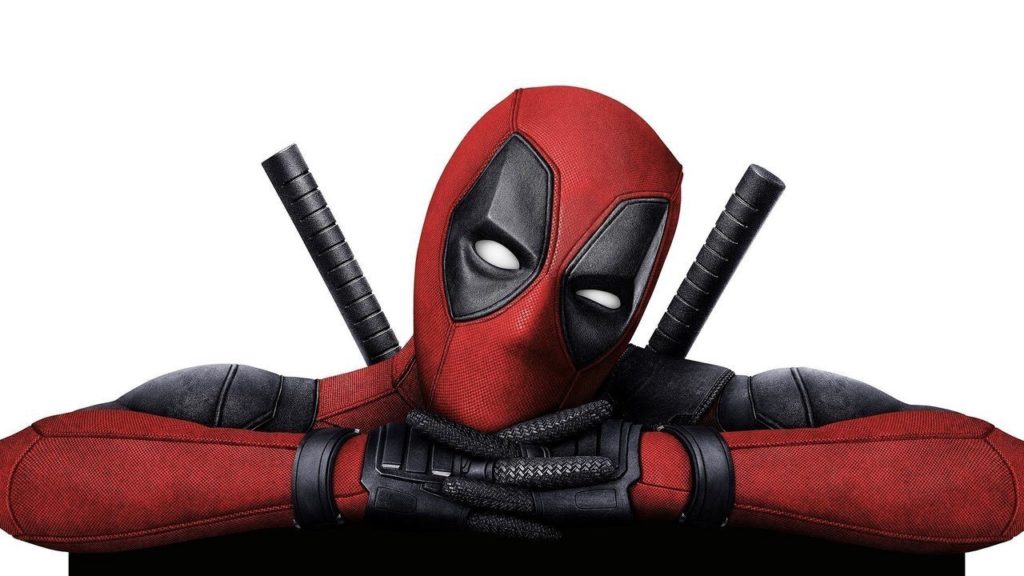 While Reynolds obviously seems excited about the possibility of Wade Wilson joining the same universe occupied by the likes of Thor and Spider-Man, there is still so much work to be done before fans see him on screen fighting and quipping to the best of his abilities.
Marvel Studios already has an incredibly full slate confirmed for Phase 4, including eight movies and eight mini-series on Disney+ confirmed for release through 2022. This doesn't even include films like Guardians of the Galaxy Vol. 3, Ant-Man 3, or Blade, which have all been announced with no confirmed release dates.
RELATED: MARVEL RELEASE DATE RESHUFFLE FOR SPIDER-MAN 3, THOR 4, AND DOCTOR STRANGE 2
The MCU currently has no set plans for any movies featuring the X-Men or the Fantastic 4, and there is also no set cutoff point between Phase 4 and Phase 5. It may still be a few years before we see Deadpool in the MCU, although that won't stop Ryan Reynolds or Deadpool fans from fantasizing about his ultimate debut alongside the Avengers and the franchise's future heroes.
Where do you think Deadpool should make his first appearance in the MCU? Do you think his solo film should be Rated-R? Let's talk about it in the comments below and make sure to share our stories on social media for even more superhero hype!
KEEP READING: THE FLASH MOVIE IS CASTING A NEW IRIS WEST: EXCLUSIVE