Seems Ant-Man 3 has found its screenwriter, and we can't wait to find out what it means for the movie.
With all the delays in the upcoming movie releases and productions continuously from the last few weeks, hearing reports on new announcements is more than refreshing. So we can get some new exciting stuff to discuss about. There is a new development in Ant-man 3 film. According to a new report via THR, Jeff Loveness has been hired to write the script for the third installment in Ant-man movies.
Jeff Loveness is the writer and co-producer on Cartoon Network's successful animated show Rick and Morty. He is known for writing on Jimmy Kimmel Live! for several seasons, he also worked on the Oscars, the Emmys, and the White House Correspondents' Dinner.
He wrote on TBS' Daniel Radcliffe starring series Miracle Workers. Jeff Loveness is a comic book writer too and worked in comics such as Marvel's solo-titled Groot series from 2015, Nova: Resurrection from 2017, BOOM!'s critically-acclaimed Judas series and Strange Skies Over East Berlin. He is now chosen to pen the script of Payton Reed directed Ant-Man 3. The report suggests Marvel Studios and Loveness struck a deal just in time before the lockdown and the writer already begun writing the script.
RELATED: SALMA HAYEK SHARES HER EXCITEMENT AT PLAYING A SUPERHERO IN THE ETERNALS
Other Updates On Ant-Man 3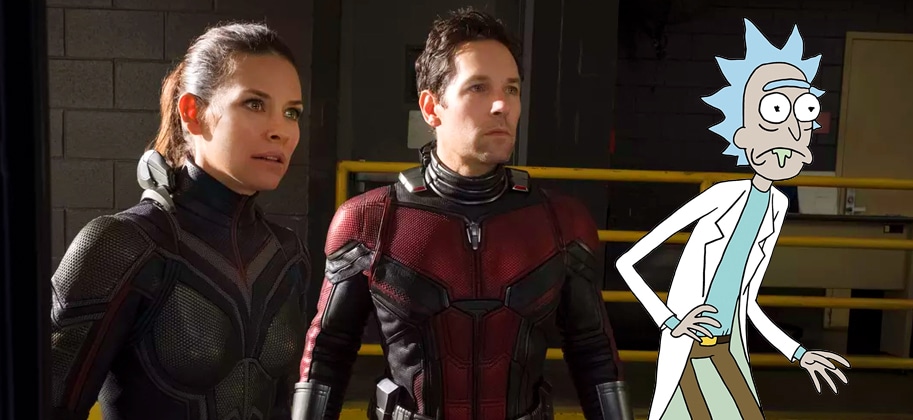 There is no official announcement from Marvel regarding the project but Peyton Reed who directed both 2015's Ant-Man and 2018's Ant-Man and the Wasp is back in director chair. He announced last year that a third Ant-Man film is indeed in works and he will be back as the director having closed his deal last fall.
Paul Rudd and Evangeline Lilly will be back in the roles of Ant-Man and the Wasp. Also, Michael Douglas and Michelle Pfeiffer will be back for the threequel and obviously, Michael Peña along with David Dastmalchian and T.I will return. The actor who also will be coming back is Scott Lang's daughter Cassie whom we last saw in Endgame as a teenager, played by Emma Fuhrmann. The future of the roles Bill Foster played by Laurence Fishburne and Ghost played by Hannah John-Kamen is unknown in the MCU.
It is unclear when the third movie will be released. The Coronavirus pandemic halted the production for multiple movies and shows. If things went normal, previous reports suggested that this movie will begin production at the end of 2020 or the beginning of 2021 so everyone thought this will be released in 2022 but is most unlikely to happen now.
Disney recently announced its rescheduled release dates including the entire MCU. The slate for MCU is filled until July of 2022. The only open date for MCU in 2022 is in October though confirmed movies like Guardians of the Galaxy Vol.3 and Blade are on the waiting list. So Ant-man 3 might not be released until 2023.  
Ant-Man 1&2 are highly appreciated for its heart and humor and unique action scenes with shrinking and enlarging. Paul Rudd as quippy Ant-Man is a fan favorite. These two movies have a separate fan base. The third movie will deal with a different story and dive back into the Quantum Realm. We might get the origin of a new hero through Cassie Lang aka Stature in the comics. Marvel fans will be more than pleased to have an Ant-Man 3.
Paul Rudd co-wrote the first two movies, so he might work on the third installment too. Hiring Loveness as the writer is an interesting choice. He has some Marvel experience having written comics. Ant-Man 3 is yet to get a release date.
Are you excited about having a third Ant-Man movie? What do you hope to see happen in Ant-Man 3? Let us know in the comments below.