New movies are coming to us in May on streaming platforms and by video on demand purchases, so there are plenty of them which we should not miss. Films that came in April were from a wide variety of genres, but this month mostly offers comedies for the audience to enjoy.
Some of them include the Netflix original movies: The Half of It, a romantic comedy; The Wrong Missy, another funny romance; and The Lovebirds, an action-heavy romcom.
RELATED: CBS COURTROOM DRAMA ALL RISE GETTING A VIRTUAL EPISODE
Many films have been released digitally for audiences to view on-demand in the last month. This continues in May, with Warner Bros. animated adventure comedy Scoob! standing as the only tentpole animated movie of May. Also releasing on VOD are MGM's Valley Girl, a romantic comedy musical; Castle in the Ground, a drama; and The Vast of Night, a science fiction fantasy-mystery.
Check out the synopses and release dates for each of these movies below.
May Movies To Watch Out For
The Half of It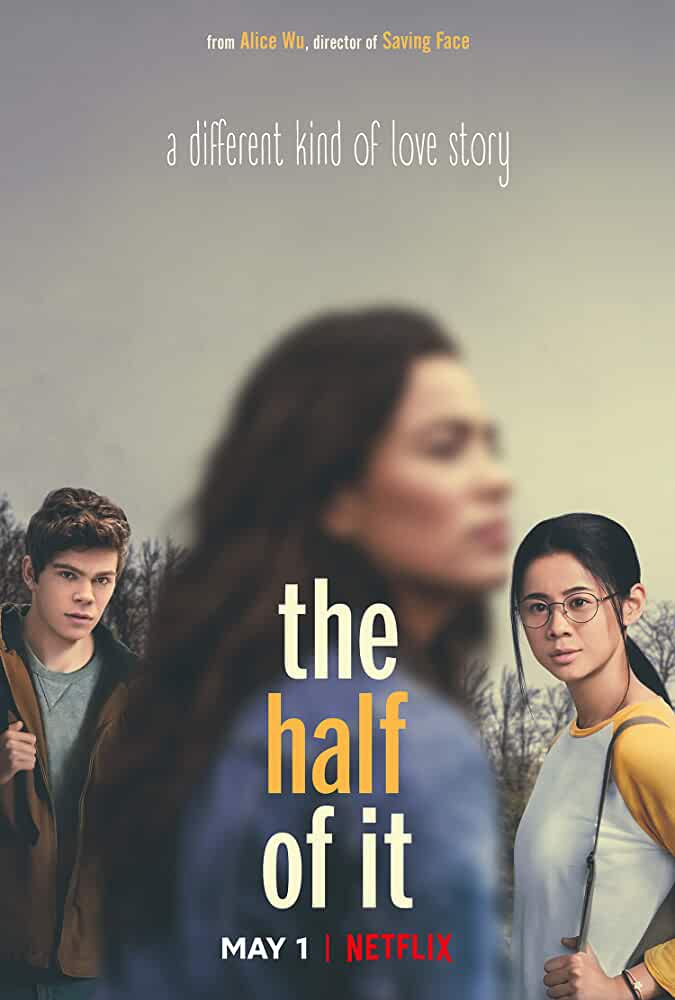 Every crush feels far away and impossible to get as an adolescent, but in the new Netflix film, The Half of It, longing for a crush is a completely different story. The film centers on Ellie Chu, a quiet shy 17-year-old who lives out her small-town existence writing her fellow high schoolers' papers for money.
But when a sweet but inarticulate jock named Paul pays Ellie to write love letters to his crush the beautiful and popular Aster, she reluctantly says yes. But their new and unlikely friendship gets tricky when Ellie discovers she also has feelings for the same girl. Thus Ellie begins a relationship with Aster through sweet texts and letters, only Aster thinks she is talking to Paul. But will Ellie ever get the confidence to reveal her true self and her real feelings? The Half of It is an LGBTQ+ eye-opener into love, longing, and the impossible walls that separate it.
The Half of It is a smart queer coming-of-age drama written and directed by Alice Wu who previously directed Saving Face another hit lesbian drama which was released in 2004 and this Netflix movie is her second directorial. Already this movie is gaining a lot of praise and a smashing 94% Rotten Tomatoes score. This touching rom-com stars Leah Lewis, Daniel Diemer, Alexxis Lemire, Collin Chou.
The Half of It Netflix release date: April 1, 2020
Valley Girl
Valley Girl is MGM's new teen romantic comedy musical film, directed by Rachel Lee Goldenberg, from a screenplay by Amy Talkington and story by Andrew Lane and Wayne Crawford.
It is a remake of the 1983 film Valley Girl and stars Jessica Rothe (Happy Death Day), Josh Whitehouse (Northern Soul), Chloe Bennet (Agents of Shield), Peyton List (27 Dresses), Mae Whitman (The Duff), Ashleigh Murray, Jessie Ennis, Camila Morrone, Alicia Silverstone (American Women) and Judy Greer (Ant-man).
The story is being set to a new wave '80s soundtrack, a pair of young lovers from different backgrounds defy their parents and friends to stay together. This musical adaptation was originally planned as a theatrical release but was then changed to a digital release due to the global pandemic.
Valley Girl VOD release date: May 8, 2020

The Wrong Missy
The Wrong Missy is an original Netflix comedy directed by Tyler Spindel, with a screenplay by Chris Pappas and Kevin Barnett. Starring David Spade, Lauren Lapkus, Candace Smith, Sarah Chalke, Molly Sims, Nick Swardson, Geoff Pierson, Jackie Sandler, and Chris Witaske. Also making an appearance is WWE superstar Roman Reigns.
A guy meets the woman of his dreams and decides to invite her to his company's retreat, but realizes he accidentally sends an invite to a crazy blind date from his past who shares the same name as his dream lady. After that, his life becomes a crazy ride. David Spade and Lauren Lapkus are both great at comedy. The trailer for this movie already showed it delivers good laughs. Based on the cast, The Wrong Missy can be a promising fun movie.
The Wrong Missy Netflix release date: May 13, 2020
Scoob!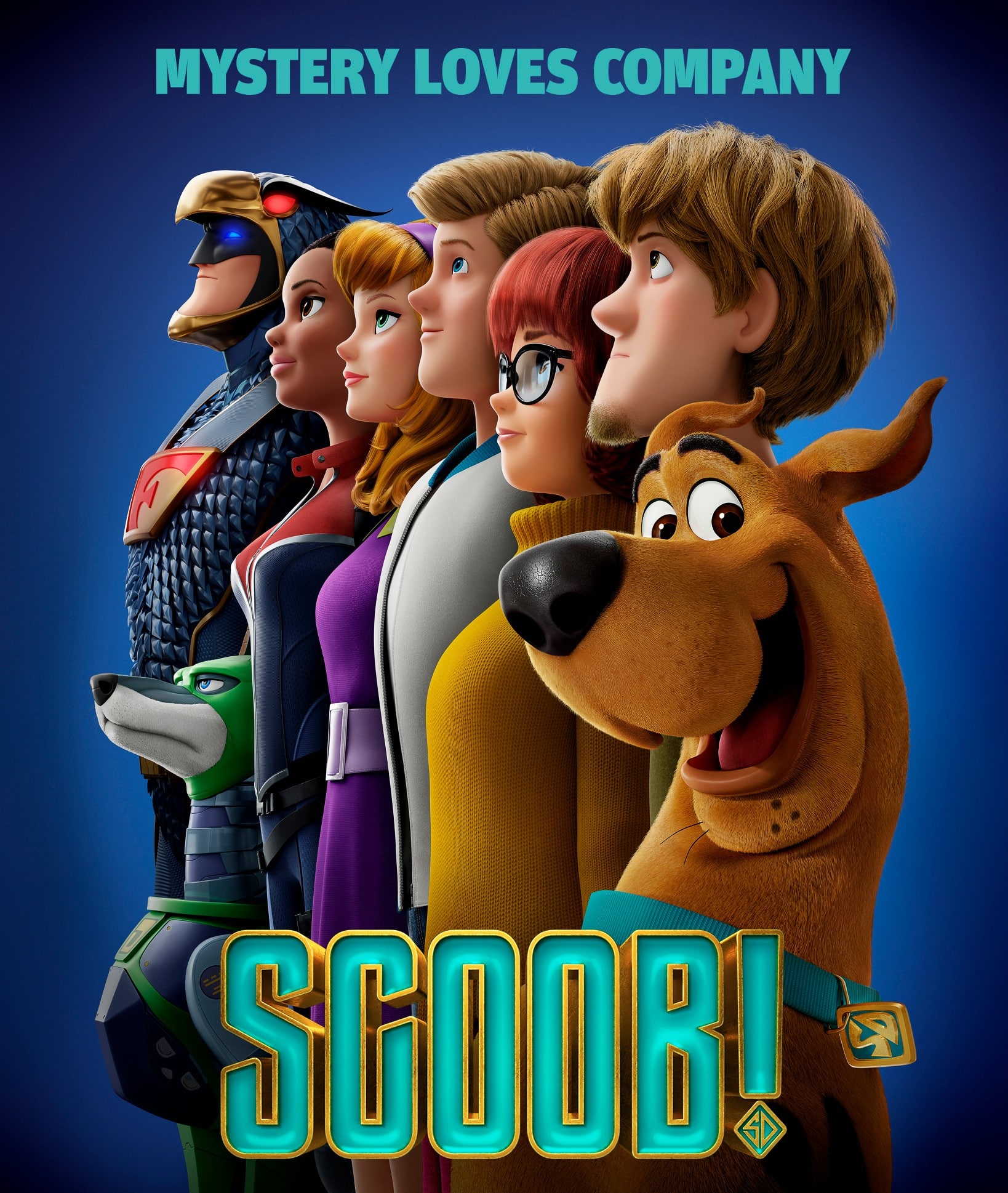 Scoob! is the new computer-animated adventure comedy film produced by the Warner Animation Group and based on the Scooby-Doo franchise. The film is directed by Tony Cervone from a screenplay by Adam Sztykiel, Jack Donaldson, Derek Elliott, and Matt Lieberman, and a story by Lieberman, Eyal Podell, and Jonathon E. Stewart.
Cervone previously directed a bunch of Tom and Jerry movies and a couple of Scooby-Doo movies in his career which makes him a fit choice for WB to choose him for this.
It stars the voices of legendary Frank Welker in the title character, who is the only member of the original cast to reprise his role, Will Forte as Shaggy, Gina Rodriguez as Velma, Zac Efron as Fred, and Amanda Seyfried as Daphne will be our Scooby gang. Iain Armitage, Eli Ray, McKenna Grace, and Ariana Greenblatt will be playing the younger versions of Shaggy, Fred, Daphne, and Velma respectively.
Also starring are Mark Wahlberg as Blue Falcon, Ken Jeong as Dynomutt the Dog Wonder, Jason Isaacs, Kiersey Clemons, and Tracy Morgan as other classic Hanna-Barbera animated characters. It is a reboot of the Scooby-Doo film series and is intended to be the first installment in a series of films set within a Hanna-Barbera shared cinematic universe.
Scoob! will be the first film from WB to skip theatres and go to streaming. This film will be available to rent for $19.99 or own it for $24.99. The Scooby-Doo franchise is so popular and iconic. This film is not to miss and it will be fun to watch with family.
Scoob! VOD release date: May 15, 2020
Castle In The Ground
Castle In The Ground is a drama film, written and directed by Joey Klein. It had its world premiere at the Toronto International Film Festival on September 5, 2019. It is scheduled to be released digitally, by Gravitas Ventures and Pacific Northwest Pictures. It stars Alex Wolff (Hereditary), Imogen Poots (Vivarium), Tom Cullen (Weekend), Keir Gilchrist (It Follows) and Neve Campbell (Scream).
The basic story is: After the untimely death of his terminally ill mother, a teenager befriends his charismatic but troubled next-door neighbor and becomes embroiled in a world of addiction and violence just as the opioid epidemic takes hold of their small town. This film got a solid response at TIFF. Even Now Magazine quoted about this movie in their TIFF 2019 review as 'Joey Klein's film about addiction and codependency will make you feel for all its troubled characters.'
Castle In The Ground is an R-rated drama with an amazing cast. This movie will be available to watch on
demand.
Castle In The Ground VOD release date: May 15, 2020
The Lovebirds
The Lovebirds is Paramount Pictures' new romantic action comedy directed by Michael Showalter, from a screenplay by Aaron Abrams and Brendan Gall, from a story by Aaron Abrams, Brendan Gall, and Martin Gero. The film stars Kumail Nanjiani (The Big Sick), Issa Rae (The Photograph), Paul Sparks (The Greatest Showman), Anna Camp (Pitch Perfect), and Kyle Bornheimer (Bachelorette).
It is a story about a couple who experiences a defining moment in their relationship when they are unintentionally embroiled in a murder mystery. As their journey to clear their names takes them from one extreme – and hilarious – circumstance to the next, they must figure out how they, and their relationship, can survive the night.

The story is a mix between Date Night and Game Night movies, which will be a great combination.
Showalter directed Hello My Name Is Doris and The Big Sick, which also stars Kumail. This will be a reunion movie for them. Also, this movie delivers a kind of comedy that is totally similar to 2019's Kumail Nanjiani and Dave Bautista's action-comedy Stuber. The difference is that in Stuber Nanjiani is dragged into Bautista's mess whereas in Lovebirds Nanjiani is dragged into a mess along with his girlfriend.
This movie is supposed to be released in theaters in April but later pulled back from theatrical release due to global shutdown and it is acquired by Netflix. This is a good R-rated comedy movie to watch during date night. Kumail is known for his great comedy and we should not miss this.
The Lovebirds Netflix release date: May 22, 2020
The Vast of Night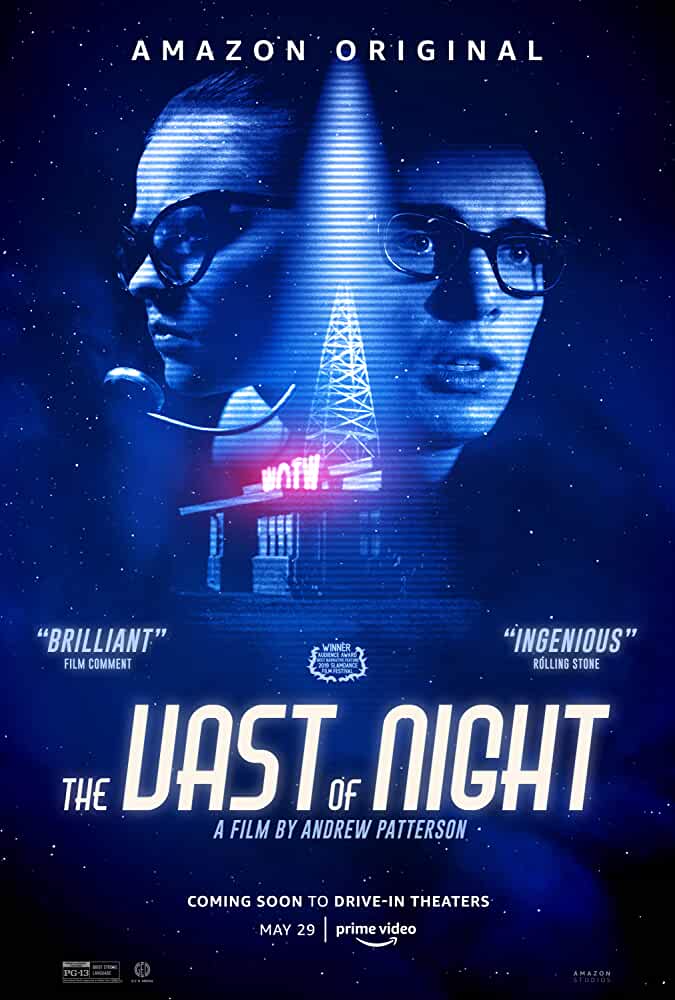 The Vast of Night is a science fiction fantasy-mystery film written by James Montague and Craig W. Sanger and directed by Andrew Patterson. Starring Sierra McCormick, Jake Horowitz, Gail Cronauer, Cheyenne Barton, and Bruce Davis. The film premiered at the 2019 Slamdance Film Festival where it won the Audience Award for Best Narrative Feature and also got nominated at other film festivals for different awards.
At the dawn of the space-race, switchboard operator Fay and radio DJ Everett are two teenagers from Cayuga, New Mexico, investigating a strange audio frequency coming through the radio in what becomes the most important night of their lives and in the history of their small town. The film takes place over the course of one night in the 1950s, with the story framed as an episode of Paradox Theatre, a Twilight Zone-style anthology television series.
A lot of praise came for the first time feature director Patterson, writers, and for its great cinematography.
The film has an 88% rating on Rotten Tomatoes. The site's critical consensus reads: "An engrossing sci-fi thriller that transcends its period trappings, The Vast of Night suggests great things for debuting director Andrew Patterson". The film theatrical release is slated for May 15 followed by a May 29 release on Prime video. Considering the circumstances it will directly be released digitally on Prime.
The Vast of Night Prime video release date: May 29, 2020

Which movies are you most excited for? Which movies will you be seeing during the month of May? Let us know in the comments below.