BREAKING NEWS! The Power Rangers 2021 season finally has a name and it has been revealed by the official Power Rangers Twitter to be called Power Rangers Dino Fury.
Power Rangers Dino Fury was initially announced at Hasbro's toy fair back in February has the untitled Season 28 but we now officially have a title for Power Ranger's 2021 season.
RELATED: HASBRO ANNOUNCES RYUSOULGER AS ITS NEXT POWER RANGERS SEASON IN 2021
It's interesting to see the title of Dino Fury. Obviously, when I first saw the title I was instantly reminded of Power Rangers Jungle Fury. I don't really think that the use of the word "fury" will have any sort of connection between the two seasons, I just thought it was interesting to see the word used again in a Power Rangers title.
It is important to mention that neither the title or the official synopsis for the show, gives any mention towards the the secondary knight motif that fans are really excited to see. This makes me worried that Hasbro might be pulling a Super Megaforce and will be ignoring the knight motif all together. I have no insider knowledge on this, it's just my personal speculation.
Power Rangers Dino Fury Official Synopsis
When an army of powerful alien beings is unleashed on Earth threatening life as we know it, a brand-new team of Power Rangers, fueled by the pre-historic power of the dinosaurs, are recruited to deal with the threat!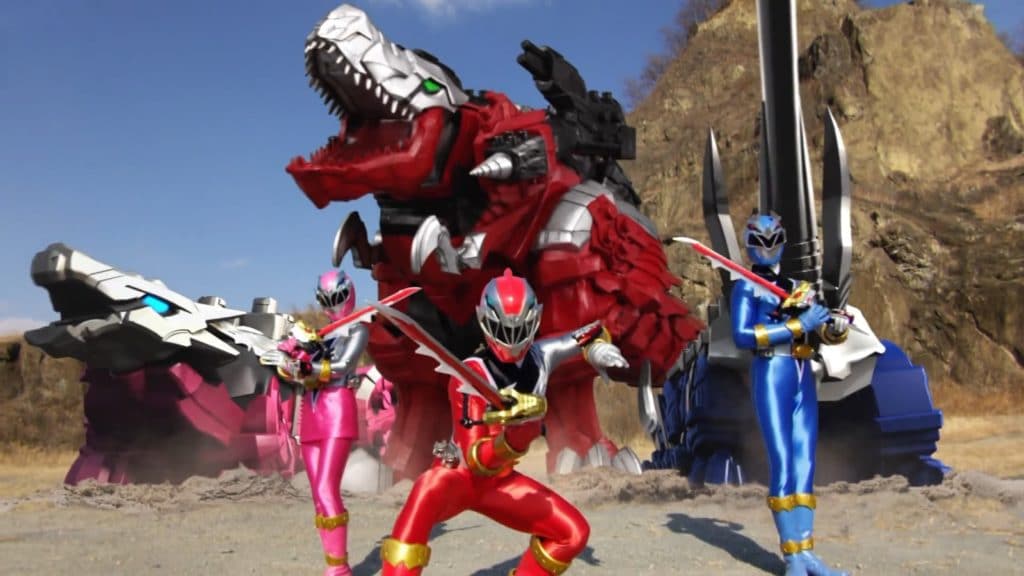 Power Rangers Dino Fury is set to air on Nickelodeon in 2021.
What are your thoughts on the tile of Power Rangers Dino Fury? Do you think it's going to be a good season of Power Rangers? Let us know in the comments below and be sure to come back to The Illuminerdi for more Power Rangers news like this in the future!
KEEP READING: DAVID YOST CONFIRMS THAT AUSTIN ST JOHN IS THE ONLY ORIGINAL POWER RANGER RETURNING FOR BEAST MORPHERS TEAM-UP