Spike Lee is a director every film fan should have heard of. Today the trailer for his next film Da 5 Bloods dropped.
The trailer shows us some action packed scenes, combined with some great character moments and amazing cinematography by Newton Thomas Sigel, who also was the cinematographer of the Netflix hit, Extraction, starring Chris Hemsworth.
This definitely looks like it has potential to be one of this year's Oscar contenders, most likely in Best Screenplay, Best Production Design and maybe Best Cinematography, but who knows, maybe it's going to absolutely dominate the awards season.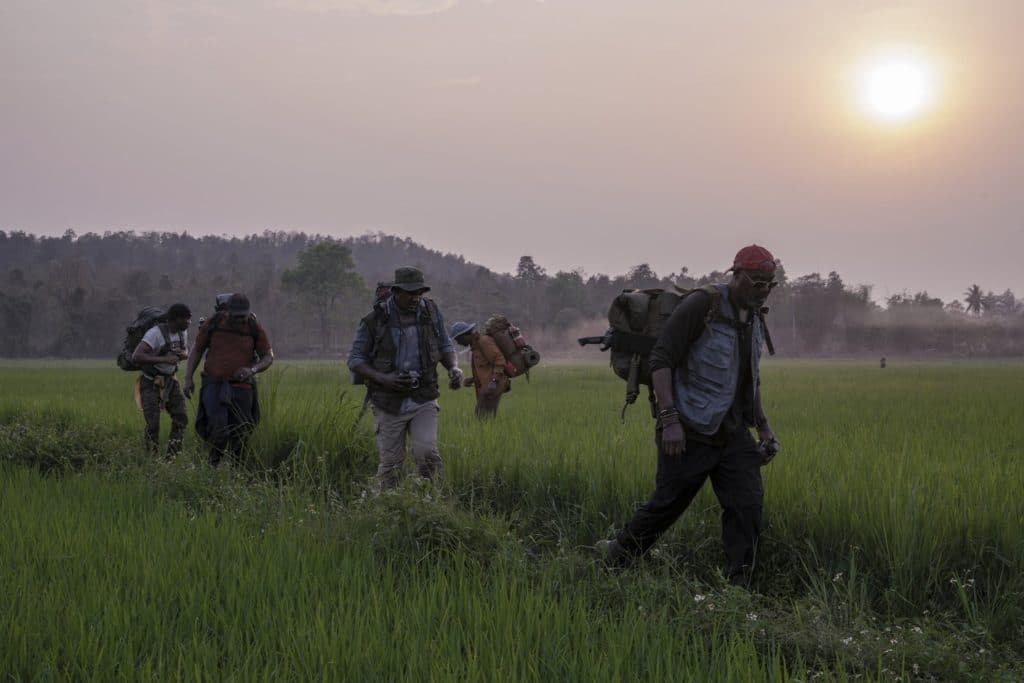 Da 5 Bloods Official Synopsis
From Academy Award® Winner Spike Lee comes a New Joint: the story of four African-American Vets — Paul (Delroy Lindo), Otis (Clarke Peters), Eddie (Norm Lewis), and Melvin (Isiah Whitlock, Jr.) — who return to Vietnam. Searching for the remains of their fallen Squad Leader (Chadwick Boseman) and the promise of buried treasure, our heroes, joined by Paul's concerned son (Jonathan Majors), battle forces of Man and Nature — while confronted by the lasting ravages of The Immorality of The Vietnam War.
Da 5 Bloods is Rated-R for strong violence, grisly images and pervasive language and has a runtime of 154 minutes.
What do you guys think? Are you excited for Da 5 Bloods? How did you like the trailer? Let's discuss everything in the comments down below.
Source: /film