Juneteenth has been in the headlines for all types of reasons lately. HBO is celebrating the historic day in African-America history by making the entire Watchmen series available to screen for free for a limited time.
Last October, HBO debuted their limited run series, Watchmen. A follow-up to the seminal graphic novel of the same name written by Alan Moore and illustrated by Dave Gibbons, along with the 2009 adaptation directed by Zack Snyder. The series was a critical and artistic success, as it subverted expectations for those familiar with the source material. While it also managed to tackle institutional racism within law enforcement and criminal prosecution, along with the systematic way that racism has affected every area of American society.
RELATED: JUSTICE LEAGUE DARK ADAPTATION HEADED TO HBO MAX
Watchmen was brought to the small screen my Damon Lindelof (Lost) and starred Academy Award winner Regina King (If Beale Street Could Talk) as Sister Night, Yayha Abdul-Mateen II (Aquaman), Louis Gossett Jr. (Iron Eagle), Tim Blake Nelson (The Incredible Hulk), and Don Johnson (Django Unchained). The nine-episode season told a self-contained story, that Lindelof does not intend to follow-up with a second season.
Watchmen is a Sign of the Times
While the series premiered just last year, it was oddly prophetic and speaks to the turmoil that has engulfed our nation in the present.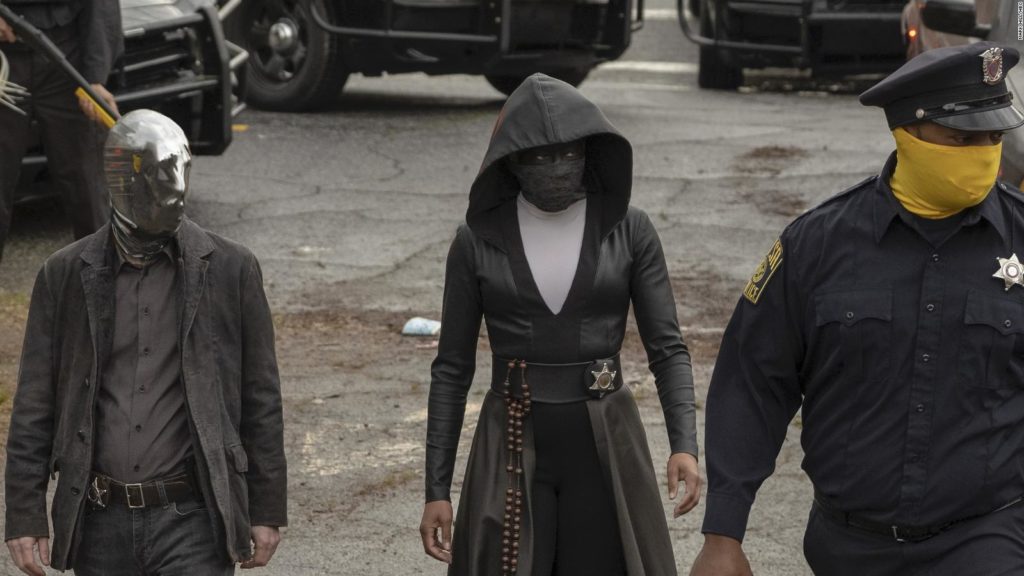 Everything from dramatizing the under-reported Black Wall Street Massacre, where an entire town of black citizens were viciously murdered by a white mob of racist rioters in Tulsa, Oklahoma in 1921. To futuristic police forces that wear masks to obscure their identities and have to get clearance from headquarters to unholster their guns. Simply put, this show is a must-see and stands as a work that will speak to the times that we are living through.
All nine episodes of Watchmen will be made available on June 19th in celebration of Juneteenth, the day in American history when African-Americans won their freedom from slavery. Simply visit HBO's website to begin viewing. Watchmen will only be available to view until June 21st, however lucky for you, the series is hard to not binge.
KEEP READING: UNFORTUNATELY, WATCHMEN SEASON 2 IS UNLIKELY WITHOUT DAMON LINDELOF ATTACHED
Source: HBO