Looks like Baron Mordo will be returning to cause trouble for our favorite Sorcerer Supreme, Doctor Strange, in his sequel, Doctor Strange in The Multiverse of Madness.
Chiwetel Ejiofor confirmed his return to the role in an interview with Screen Rant, which is perhaps the first solid holdover from the first film after a series of changes to Doctor Strange's sequel have been announced so far in the media. This also confirms The Illuminerdi's previous scoop:
BARON MORDO IS A LOCK TO RETURN IN DOCTOR STRANGE 2: EXCLUSIVE
It was first reported that the sequel would be a horror movie, unlike other MCU films. The movie was also said to have Scott Derrickson onboard as director, after he directed the first film. Of course, Marvel Studios head boss Kevin Feige later cleared up the misconception and declared that the sequel will not be a scary movie. Then Sam Raimi, who gave us the Spider-Man trilogy in 2002, is now set to helm the movie.
Chiwetel Ejiofor Talks Baron Mordo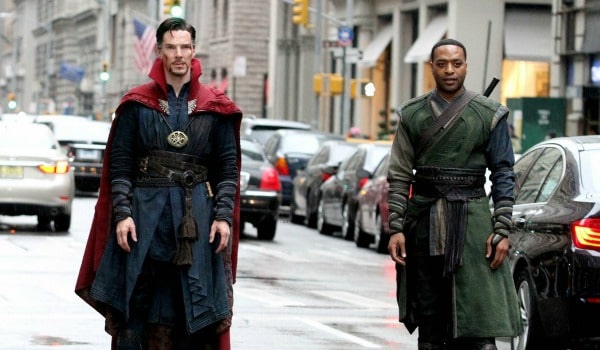 This movie has also suffered under many pushbacks in its release date as well. So while speaking to Screen Rant about his role in Netflix's upcoming movie The Old Guard, Ejiofor confirmed the return and gave some insight in the production schedule. Here is what he said.
"We're hoping to start pretty soon is what I can tell you. So, you know, as soon as possible. We're all really excited to get going and to get cracking with it. I can't wait."
So it looks like the production of the movie is still on hold, but the wait will not last that much longer as the restrictions caused by COVID-19 are slowly being lifted and giving Hollywood a new lease on life. While this news of Ejiofor returning sounds exciting, there seems to one small detail missed…
WE TOLD YOU SO!!!
Now we just await the confirmation of Clea's presence in Doctor Strange in the Multiverse of Madness, which we also revealed back in January.
So now that you know that The Illuminerdi has their ear to the ground, make sure you keep up to date with the site for more Marvel news and features. Meanwhile, are you glad that Baron Mordo will pick up his plot thread from Doctor Strange, or did you not miss him?