Doctor Strange is a powerful character in the Marvel Cinematic Universe. As keeper of the Time Stone, he played an important role during the events of the Infinity Saga. But it seems Doctor Strange took a small break from his duties as Sorcerer Supreme to visit a comic book shop.
Doctor Strange director Scott Derrickson tweeted a video of actor Benedict Cumberbatch during production of the film in 2016, at JHU Comic Books in Staten Island.
Doctor Strange is Game For Anything
"While shooting in Manhattan right in front of a comic book store, I spontaneously suggested to Benedict that he go inside and he agreed."
In the video Benedict Cumberbatch talks with the shop's employees and takes pictures with them. He later jokes about working there if Doctor Strange bombs. In response, the employees' request that he speak with an American accent, to which Cumberbatch agrees and jokes "it's very snooty, the British accent."
RELATED: MORDO IS A LOCK TO RETURN IN DOCTOR STRANGE 2: EXCLUSIVE
Now if the Sorcerer Supreme working a normal job at a comic book store is a fun thought, see him performing magic at birthday parties in a 2016 Jimmy Kimmel sketch.
Doctor Strange would go on to gross $677.7 million worldwide, pretty far from bombing at the box office. For now, that means Cumberbatch's job is safe. JHU Comic Books on the other hand recently reopened its Staten Island location last week.
Cumberbatch would later play the character in Thor: Ragnarok, Avengers: Infinity War, and Avengers: Endgame and will once again reprise his role for Doctor Strange: In the Multiverse of Madness. Scott Derrickson, though initially signed on to direct, will not be returning for the sequel. In his place is Spider-Man (2002) director Sam Raimi. The sequel film was originally scheduled for May 7, 2021 and later pushed to November 5 but will now be released on March 25, 2022.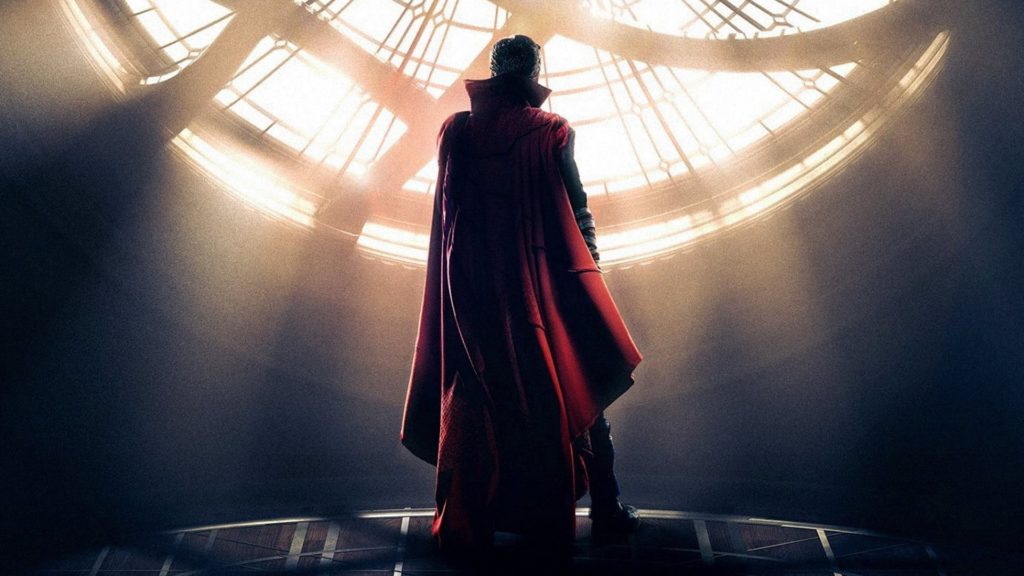 KEEP READING: DOC STRANGE DIRECTOR SCOTT DERRICKSON REVEALS WHICH DC MOVIE HE WANTS TO DIRECT
Source: CBM