The DC Fandome panel of The Suicide Squad led by director James Gunn, presented fans with a special behind the scenes look at the film, new character announcements, and more surprises.
After James Gunn finished a brief Q&A with the fans and shockingly, Jake from State Farm, fans were treated to a video announcing who most of the cast would be playing. Margot Robbie as Harley Quinn, Idris Elba as Bloodsport, Peter Capaldi as The Thinker, Viola Davis as Amanda Waller, Joel Kinnaman as Rick Flag, Jai Courtney as Captain Boomerang, Steve Agee as King Shark, Daniela Melchior as Ratcatcher II (The "II" was a new development), and David Dastmalchian as Polka-Dot Man, were all either returning characters or were at least generally known to be appearing in the sequel.
The new announcements were Michael Rooker as Savant, Flula Borg as Javelin, Mayling Ng as Mongal, Alice Braga as Sol Soria, Pete Davidson as Blackguard, Nathan Fillion as T.D.K., Sean Gunn as Weasel, John Cena as Peacemaker, Storm Reid as Tyla, Bloodsport's daughter, Juan Diego Botta as General Luna, and Joaquin Cosio as Major General Suarez. 
With the exception of Sol Soria, T.D.K., General Luna, and Major General Suarez, who appear to be original creations for the film, all of these characters have an established history in DC Comics. The only confirmed cast members who still lack official character announcements are Taika Waititi, Tinashe Kajese, and Julio Ruiz. It's safe to assume that one of them, most likely Waititi, is portraying Starro The Conqueror, the main antagonist of the film. 
The Suicide Squad's DC Fandome "Roll Call"
After the roll call concluded, the director led a trivia game about The Suicide Squad. Fascinatingly, this game revealed that Elba's character, Bloodsport, begins the film in prison for shooting Superman with a bullet made of Kryptonite. This intriguing tidbit makes me think that If only Bruce Wayne had gone for Kryptonite bullets instead of a spear, he may have actually succeeded in his original goal back in Batman Vs. Superman: Dawn Of Justice. 
Following the trivia game, fans were presented with an extended sneak peek at the film. While a trailer would have been preferable, this sneak peek provided us with plenty of intriguing details about the upcoming film.
The Suicide Squad DC Fandome Exclusive Sneak Peek
The sneak peek showcases what appears to be a gorgeous, coastal South American setting. Gunn goes on to promise that, "It's gonna be different from any superhero movie ever made." Producer Peter Safran added, "This one is completely unique. This is a gritty 1970's war movie, combined with the brilliance of James Gunn's characters and comedy." 
RELATED: WONDER WOMAN 1984 DC FANDOME PANEL RECAP AND WATCH NEW TRAILER WITH CHEETAH REVEAL
John Cena likens his character, Peacemaker, to a "douchey Captain America", and Gunn explains that he "…believes in peace at any cost, no matter how many people he needs to kill along the way." Gunn's promises of grandeur and excellence continues, as he proclaims that, "This is by far the biggest movie I've ever made," a bold statement from the man behind Guardians Of The Galaxy.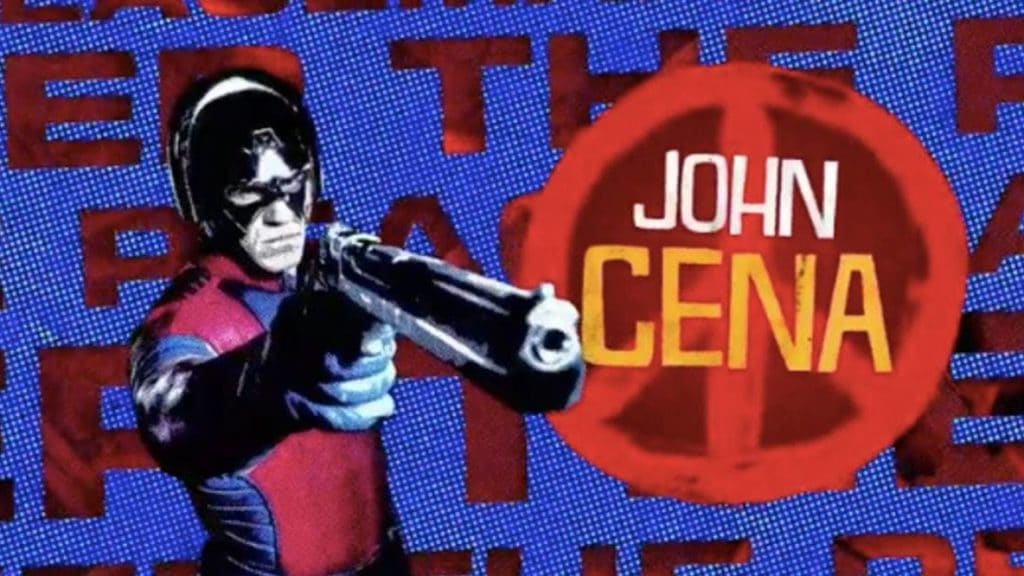 Additionally, we see Captain Boomerang throwing new light boomerangs, Polka-Dot Man utilizing his unique powerset, and a generous amount of explosions. While a full length trailer cannot be far away, this sneak peek more than satisfied my desire to learn more about the films tone, style, and design. 
The Suicide Squad had a fantastic panel at DC Fandome, and I am so pleased to share my thoughts on it with all of you. What did you think of the panel? Who are you most excited to see in the film? Let us know your thoughts in the comments below or on our social media! 
KEEP READING: THE FLASH DC FANDOME PANEL RECAP AND NEW CONCEPT ART WITH AMAZING BATMAN REVEAL