It has been known for a little while now that Colin Farrell (Fantastic Beasts and Where to Find Them) will be playing The Penguin in Matt Reeves' The Batman. However, when the first teaser was revealed fans had a hard time believing it was actually him.
Finally, fans can have some clarification as Mike Marino a prosthetic makeup designer who worked on The Batman made the following Instagram post showing the Penguin in the film while also putting the hashtag #colinfarrell.
RELATED: WATCH THE 1ST TEASER FOR THE BATMAN REVEALED AT DC FANDOME
If this still isn't confirmation enough, Marino also stated the following when a fan was still continuously questioning if the Penguin was indeed Colin Farrell:
we BUILT THIS
The Complete Transformation of Colin Farrell to the Penguin
The fact that this is indeed Colin Farrell in The Batman teaser is just stunning.
The make-up department has really outdone themselves with the transformation of Farrell into the Penguin considering it became a whole online debate of whether it was even him or not.
The transformation reminds me of what they did to Christian Bale in Vice to make him look like former Vice-President Dick Cheney. Considering Vice was able to snag the Academy Award for Best Make-Up and Hairstyling I think this feat is amazing for The Batman.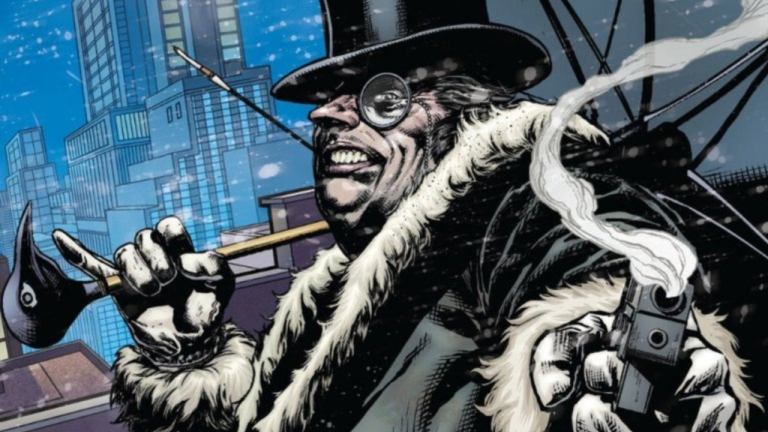 What are your thoughts on Colin Farrell as the Penguin? Were you able to recognize him in the teaser trailer for The Batman? Let us know in the comments below and be sure to come back to The Illuminerdi for more news and updates regarding The Batman in the near future!
KEEP READING: THE BATMAN MOVIE WILL LOOK INTO THE SOUL OF BRUCE WAYNE