DC Fans, rejoice, for another piece of The Suicide Squad's casting puzzle has been solved, as Taika Waititi's secret role has been uncovered. 
On the morning of August 22th, we shared news that Starro would be the primary antagonist of James Gunn's The Suicide Squad. The news had been exclusively broken by Splashreport.com the night before, and our sources confirmed the veracity of the story shortly afterwards.
The DC Fandome panel for the film came and went, with no mention of Starro…or so it seemed. After some very deep analysis of the behind the scenes footage of the film, bright pink and blue starfish could be seen attached to the faces of two downed soldiers, confirming that Starro will indeed be in the upcoming movie. At the time, I theorized that Taika Waititi would be voicing the classic supervillain. 
Taika Waititi's Role in The Suicide Squad Revealed
Now, new information about Taika Waititi's role has come to light, once again from our friends at Splashreport.com. They are reporting that Taika Waititi will be playing the original Ratcatcher, AKA Otis Flannegan. Additionally, they reported that Starro speaks only through his victims, lacking a voice of his own. Considering that they were right about Starro, and that Editor-in-Chief Kellvin Chavez has a solid track record, I am inclined to believe this story. 
RELATED: STARRO IS THE PRIMARY ANTAGONIST OF JAMES GUNN'S THE SUICIDE SQUAD
While I would have loved to see Taika Watiti as Starro The Conqueror, the character of Otis Flannegan should fit him like a glove. Flannegan was a former exterminator who ended up behind bars for stabbing a man to death. While incarcerated, he discovered his unique ability to communicate with and train rats. With his new powers, he became a bizarre and gross member of Batman's rogues gallery, terrorizing the city with his rodent attack force.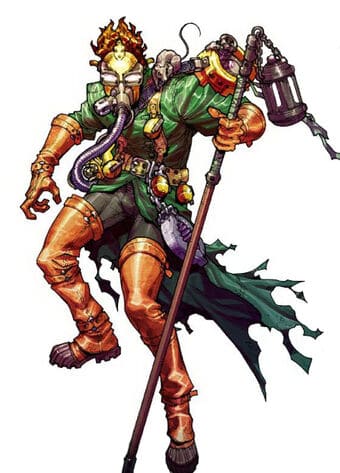 Daniela Melchior will be playing Ratcatcher II, a newly created character for the film. The II indicates that she will be a legacy character, though it's unknown how she will be tied to Taika Waititi's Ratcatcher I. Whether she is a clone, his daughter, his lover, or someone else entirely remains to be seen. According to Collider.com, Idris Elba's Bloodsport will play a sort of surrogate father to Ratcatcher II, which leads me to believe that her relationship with her father isn't too great. 
RELATED: COULD DAVID AYER'S ORIGINAL SUICIDE SQUAD COME TO HBO MAX?
Additionally, two key pieces of information guarantee that Ratcatcher I and II will be integral parts of the movie. Firstly, Taika Waititi was mysteriously excluded from the DC Fandome panel, and his character was not announced during the roll call. Secondly, Ratcatcher has never been a member of Task Force X in the source material. Considering this, if any of the new characters have a chance of surviving the events of The Suicide Squad, it's the Ratcatchers. 
Do you think that Taika Waititi is playing Ratcatcher I in The Suicide Squad? Do you think his character will survive? Let us know your thoughts in the comments below or on our social media! 
KEEP READING: WATCH THE SUICIDE SQUAD DC FANDOME CHARACTER REVEAL AND FULL PANEL BREAKDOWN NOW