Marvel surprises fans with a new TV spot for Disney+ highlighting the 2020 release of WandaVision.
Marvel Cinematic Universe fans are still going through their longest wait for new content since the franchise's inception in 2008. Which is now at 14 months and counting due to the worldwide shutdown. Thankfully, things seem to be on the upswing right now with Marvel Studios finally returning to work, most visibly seen with the resuming of filming for The Falcon and the Winter Soldier.
RELATED: NEW LOOKS AT THE FALCON AND THE WINTER SOLDIER'S MODERN COSTUMES
The comic book movie mogul has a number of other projects that have completed filming and are nearly ready to release in theaters or on Disney+, including major movies like Black Widow and Eternals. There is still no definitive timeline on when Phase 4 will finally begin with how often things are changing, but a new official Disney+ video may give fans reason to be hopeful once again for the MCU's grand return.
WandaVision Ready To Cast It's Spell
A 90-second official video from Disney+ has revealed that the Marvel Studios mini-series WandaVision is still set to make its debut on the streaming service by the end of 2020, appearing about 52 seconds into the ad. There is no mention, however, of The Falcon and the Winter Soldier, which has been billed as the MCU's first new mini-series ever since the announcement at last year's San Diego Comic-Con.
This comes in as the most concrete news that MCU fans have had in quite some time, finally getting confirmation that there will indeed be new MCU content arriving in 2020. WandaVision has been one of the most highly anticipated shows in all of the MCU, since it's debut at Comic-Con. Now with the extended delay to the entire film industry, fans are more anxious for its arrival than ever.
RELATED: "IT'S ALL CONNECTED": BLACK WIDOW, OBI-WAN, BLACK ADAM & MORE SUPER HEADLINES THIS WEEK
This video also unfortunately seems to indicate that The Falcon and the Winter Soldier won't come to Disney+ until 2021, which seemed somewhat expected at this point even with the disappointment. The series is currently in its final days of filming in Atlanta, before likely going into post-production, so it seems that it will come after the first season of WandaVision has concluded.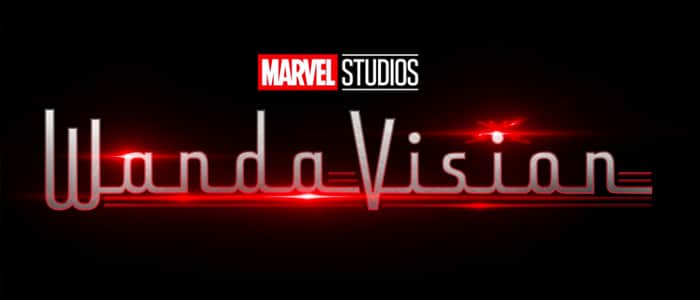 Nonetheless, the world can finally get pumped about new MCU content coming back to both the big and small screens. WandaVision is in its final stages of post-production, and it will likely be released on Disney+ sometime in the next three months.
KEEP READING: BLACK WIDOW AND SOUL FACE NEW DIFFICULTIES: WILL EITHER GO TO DISNEY PLUS?