WandaVision star Kat Dennings talks about Darcy's role in the Disney+ TV series and also commented on whether she's been informed about a potential return for the character in Thor: Love and Thunder.
There is a lot of excitement for the upcoming Marvel Disney+ shows. But it's still undetermined exactly when we are getting them. Similar to The Falcon and The Winter Soldier, the production on WandaVision is facing a halt due to the global pandemic. While the filming of the show is thought to be completed it still reportedly has to go through some reshoots (not confirmed).
The good news is the WandaVision series is reportedly on track to debut this December as planned. Little is known about the series other than the cast. The set photos have revealed that S.W.O.R.D will come into play somehow and Teyonah Parris's Monica Rambeau is involved with it. Also, the set photos show Rambeau interacting with Jimmy Woo.
Kat Dennings and WandaVision
Kat Dennings' character Darcy Lewis didn't show up in MCU after Thor: The Dark World. Surprisingly she will be reprising her role as Darcy in the WandaVision show, how her character will come to play in the series is unknown for now.
RELATED: KAT DENNINGS TALKS ONE OF HER ACTION SEQUENCES IN WANDAVISION
In a recent interview, she was asked if there is still work left to do on the show, the actress jokingly replied:
"I don't know. I think if anyone can release something in the middle of a pandemic, it's [Marvel]". And she also said she can't confirm it because she doesn't anything about it.
Kat Dennings was also asked how Darcy's role is going to fit into the WandaVision series, to that Dennings stated that when she read the script she was "delighted" and said "anyone who likes Darcy will be really happy."
RELATED: EVAN PETERS CAST IN WANDAVISION: COULD THE MCU AND FOX'S X-MEN NOW BE ON A COLLISION COURSE?
That's definitely great news to hear and it will be interesting to see Darcy back in the MCU after such a long gap. The actress tried her best not to give away any of Marvel Studios' secrets and she did a good job. Because she was asked if fans should expect Darcy to appear in the upcoming Thor: Love and Thunder.
Is Kat Dennings Going To Asgard?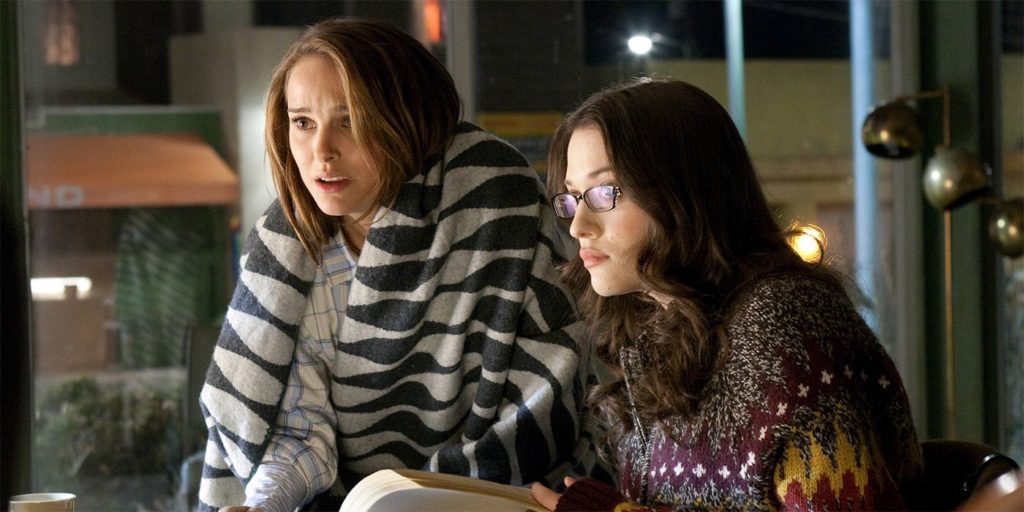 Dennings went on to confirm that she still does not know if Darcy will appear in Thor: Love and Thunder. But it's certainly plausible that she will show up in the fourth outing of Thor, which also sees the return of Natalie Portman as Jane Foster. Thor: Love and Thunder is scheduled to premiere on February 11, 2022.
Check out the full interview with the actress below:
RELATED: HULKLING CONFIRMED TO DEBUT IN WANDAVISION & CONNECTION TO S.W.O.R.D. REVEALED: EXCLUSIVE
WandaVision is currently scheduled for a December 2020 release. The show is directed by Matt Shakman and written by Jac Schaeffer. It is described as being half sitcom and half MCU epic. It stars Elizabeth Olsen as Wanda Maximoff/Scarlet Witch, Paul Bettany as Vision, Teyonah Parris as Monica Rambeau, Kat Dennings as Darcy Lewis, Randal Park as Jimmy Woo and Kathryn Han.
How excited are you for the WandaVision DIsney+ show? Do you want to see Kat Dennings in Thor: Love and Thunder? How do you see her fitting into the plot of the show? If she appears in the next Thor, should she journey to Asgard as well? Let us know your thoughts in the comments section below or on our social media and be sure to come back to The Illuminerdi for more Marvel news.
KEEP READING: KEVIN FEIGE DEVELOPING MARVEL'S ILLUMINATI BASED ON COMIC RUN: EXCLUSIVE