Hello, and welcome to "It's All Connected", our new weekly show where we bring you the spark notes on the most exciting new developments in the entertainment industry!
This week, we're excited to share news about five of our favorite franchises, specifically The MCU, Marvel Comics, Marvel Television, The DCEU, and Star Wars!
Black Widow Apparently Holds Fast To It's Current Release Date
After Wonder Woman 1984 moved from an October release date to a Christmas day opening, speculation that Black Widow might abandon it's November 6th release date has increased. Shortly before the DCEU tentpole changed release dates, Deadline reported hearing "whispers" about Black Widow getting delayed. Tenet's disappointing domestic box office returns are another cause for concern, because without some sort of COVID related miracle in between now and November 6th, there is not a lot of hope for Black Widow to garner strong box office returns.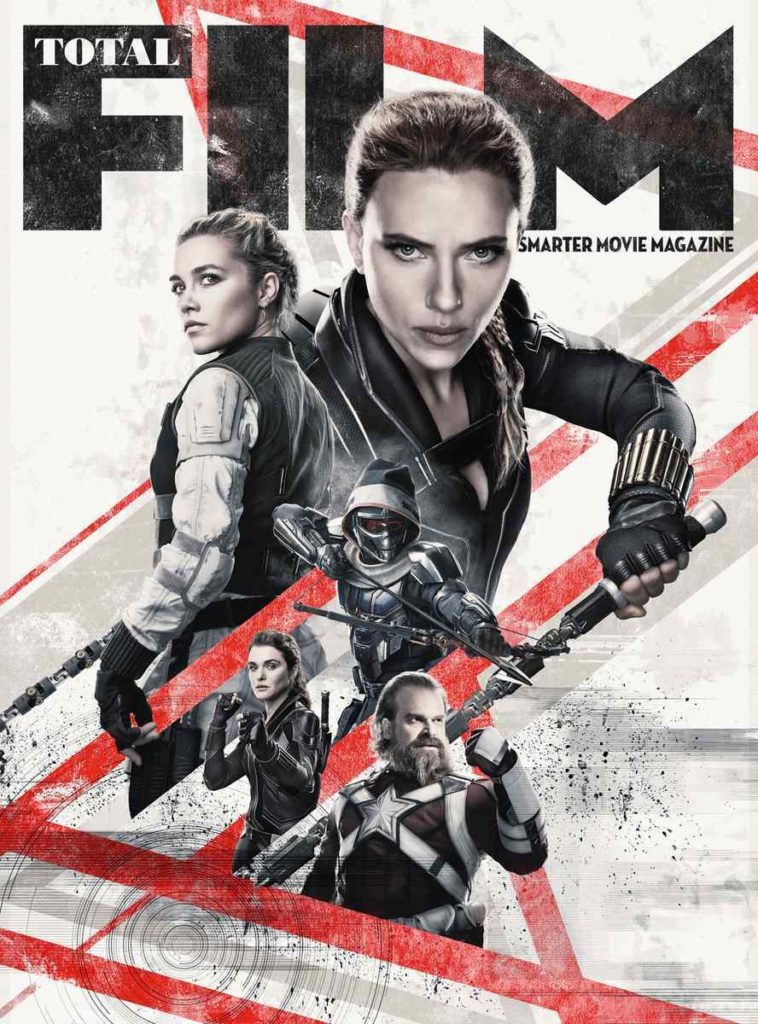 Now, considering this, Black Widow's appearance on the cover of the new issue of Total Film does raise some questions. There have been no official reports leading me to believe that Disney would release the film through Disney+ Premier Access, nor have they indicated that a simultaneous PVOD and theatrical release would be possible for the first film of Phase Four. So until a delay or new release strategy is announced, Black Widow is going to be fighting a real uphill battle at the box office in November. I will be there opening night. If you and your theater are operating safely during this pandemic, please support the release of the film. 
M.O.D.O.K. Logo Unveiled
M.O.D.O.K. is an upcoming animated series from Hulu and Marvel, starring Patton Oswalt as the classic supervillain. Joining him are Sam Richardson as Gary, Beck Bennett as Austin Van Der Sleet, Jon Daly as Super Adaptoid, Wendi Mclendon-Covey as Monica Rappaccini, Melissa Fumero as Melissa, Aimee Garcia as Jodie, and Ben Schwartz as Lou. 
RELATED: MODOK IS RUMORED TO BE IN PAUL RUDD'S REJECTED ANT-MAN 3 SCRIPT
The standalone series, which was originally part of an entire slate of animated Marvel Shows that would have crossed over in a limited series titled The Offenders, does not currently have a release date. That being said, we can expect to learn more information about the series at New York Comic-Con next month. Based on the cast and the character descriptions, it sounds like this series will be a twisted sitcom set in the Marvel Universe. It's almost reminiscent of DC's failed TV series Powerless in it's style. I can only pray that M.O.D.O.K. proves more popular with  fans. 
The Sentry Arrives On The Battlefield
In the world of Marvel Comics, artist Ryan Stegman and Inker JP Mayer teased two fan favorite characters for the upcoming "King In Black" event. It looks like Eric Masters, The Daywalker will be joining Robert Reynolds, The Sentry in combat against Knull, the dark symbiote God.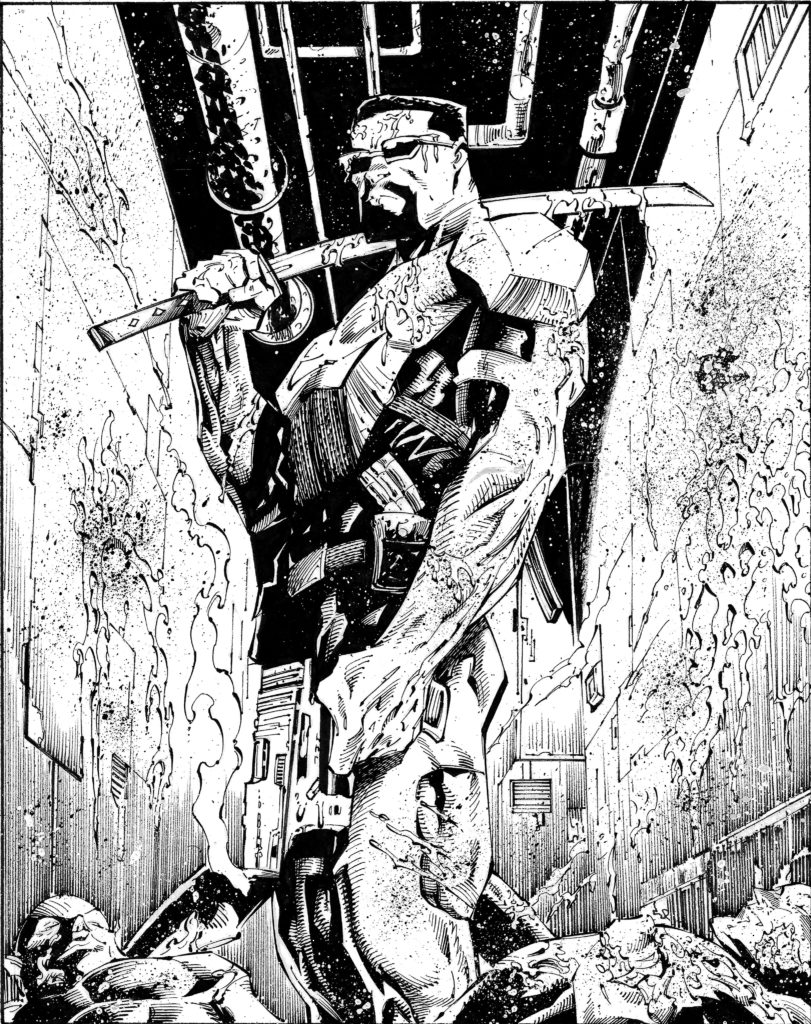 Blade and Sentry are two very unique, dynamic characters who aren't put in the Marvel Comics spotlight very often, so it's exciting to learn that these two will factor into Marvel's next big crossover. Additionally, a King In Black: Namor miniseries was recently announced, bringing more smiles to the faces of fans of underrepresented Marvel characters. King In Black begins this December.
Black Adam Updates
Hiram Garcia, producer of Black Adam revealed some new information about the DCEU film in a recent interview with Variety. He announced that production would begin "sometime in the first quarter of next year. This means that Shazam: Fury Of The Gods and Black Adam will begin shooting around the same time, and that Black Adam will almost certainly miss it's December 2021 release date. Expect a release in the spring or summer of 2022.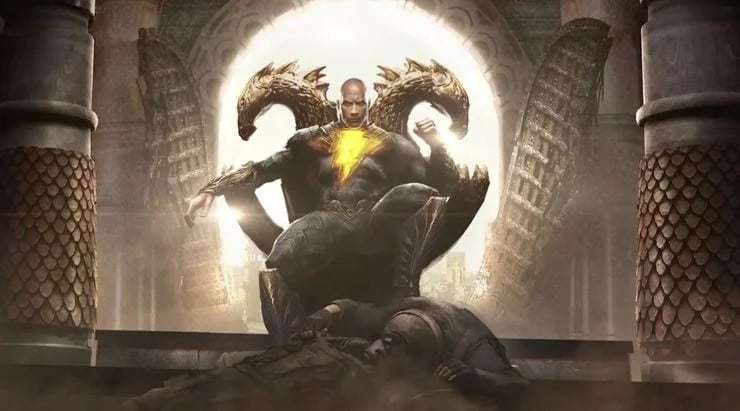 RELATED: WB CONSIDERING JSA SPIN-OFF FILM BASED ON BLACK ADAM'S RECEPTION: EXCLUSIVE
"Our entire production team and our amazing director, Jaume Collet-Serra, we all have unified, giant ambitions for what we want to do with these characters and the JSA and all those new members we're introducing from Hawkman to Atom Smasher to Cyclone and Doctor Fate," said Garcia. "It's an opportunity to put ourselves in the DC Universe, and really start to create a fun group of characters that audiences haven't had the chance to see, but that a lot of them are familiar with."
His words certainly give me hope for the film. Black Adam has to do a bit of a balancing act, organically introducing the JSA into the origin story of Teth-Adam, and that has certainly been a cause for concern. This however, assures me that the team behind the film understands the importance of nailing the landing when it comes to introducing the beloved Justice Society of America.
Obi-Wan Series Length and Production Start
The highly anticipated Disney+ series, Obi-Wan, will begin production in the spring of 2021. We exclusively announced a March start date back in July, and the spring time frame was confirmed by Ewan McGregor in an interview with ET Online. The series, which will reportedly include Darth Vader, Anakin Skywalker, a young Luke Skywalker (and possibly Leia), has undergone some rewrites and personnel changes behind the scenes this past year. 
"I'm more excited about doing this one than I was doing the second and third one that we did before," he said. "I'm just excited to play him again. It's been long enough since I played him before."

-Ewan McGregor
Ewan McGregor is thrilled to return to the role, apparently even more so than he was for Attack Of The Clones and Revenge Of The Sith. McGregor confirmed that it is planned as a limited series, saying  "As I understand, it's a standalone season. We'll see. Who knows?" The series will be directed by Deborah Chow, who is most recognized for her work on The Mandalorian.
Thanks For Tuning In To It's All Connected

We hope that you enjoyed the first installment of "It's All Connected". We hope that you enjoyed reading our coverage of these particular stories, and that you're as excited as we are for these projects. As crazy and unpleasant as this year has been, it has set up 2021 and 2022 to be fantastic years for storytelling across all mediums. Please stay tuned to us here at The Illuminerdi for our thoughts on the hottest developments in the entertainment industry! 
KEEP READING: ANT-MAN 3 CASTS JONATHAN MAJORS IN LEAD ROLE REPORTEDLY AS SUPER VILLAIN KANG THE CONQUEROR