Hubie Halloween is 90s Sandler in all of its lunacy, and while not great, it does have strong comedic moments. Its's a goofy Halloween romp that encourages sympathy for the peculiar among us.
In all honesty, what I liked least about this movie is Adam Sandler. Not that his performance was bad. We have seen just within this past year what kind of actor Sandler is capable of being (he was wrongly snubbed of an Oscar nomination for Uncut Gems, in my opinion). It's the caricature that he is playing. That weird, almost indiscernible voice that was commonplace in many of his earlier comedies. Hubie is just another Sandler oddball ostracized by society for being different, and the character works. I'm just not a fan of how Sandler chose to play him. I needed subtitles to decipher a large portion of his weird mumble speak.
This movie displays a pretty impressive cast. Ray Liotta, Kevin James, Keenan Thompson, Maya Rudolph, Tim Meadows, June Squibb, Rob Schneider, and even Shaq. Everyone is quite funny, and has their moment to shine. A lot of the comedy works. Much of it is subtle, either atmospheric or reactionary. The stuff that doesn't work is common place in a lot of these Sandler movies. Forced jokes or repetitive humor. Surprisingly, there is more clever humor here than the opposite.
RELATED: THE SIMPSONS SEASON 31 IS NOW STREAMING ON DISNEY PLUS
I normally loathe movies of this vain. I usually steer clear. However, I found Hubie Halloween to be charming. A movie that preaches acceptance and kindness. The third act is messy. While the answers to the mysteries of Salem work thematically, how we get there is a bit questionable. The mystery kind of falls apart late in the second act, and for a moment I even questioned what this movie was even working towards.
Hubie Halloween Trailer
Hubie Halloween is, what I'd imagine, one of the better comedies from Sandler's Happy Madison production company. If you love Sandler comedies, you'll likely really like this. If you're skeptical of them like me, I feel there is enough here to keep you entertained. If Adam Sandler is reading this, do more dramas. And lose the weird voice.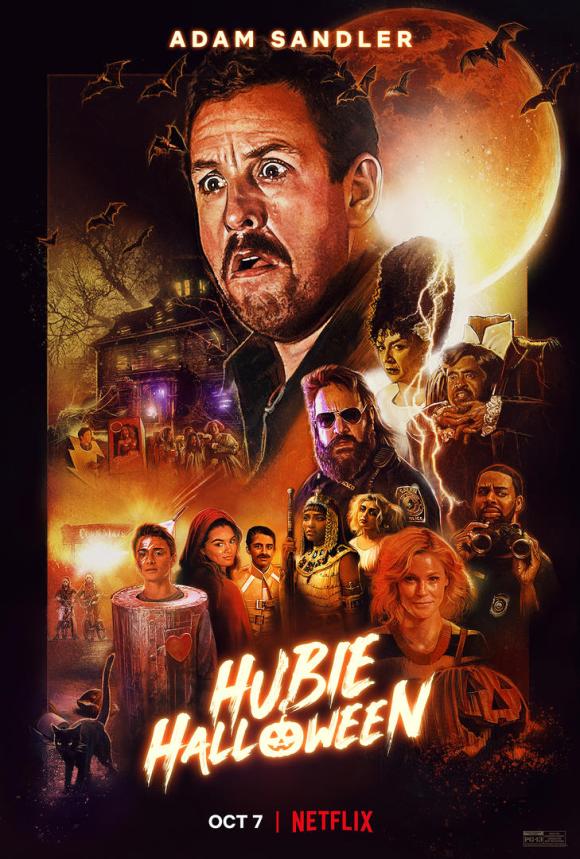 Hubie Halloween hits Netflix Wednesday October 7th.
KEEP READING: NEW OCTOBER MOVIES IN 2020 YOU DON'T WANT TO MISS