Marvel Comics has introduced a redesigned version of Valkyrie and she sure looks familiar.
The Marvel Cinematic Universe has gained plenty of its inspiration directly from the pages of its source material in Marvel Comics over the years. Even though most of the plot lines don't match up exactly with their printed counterparts. The franchise has recreated some of the most daring comic events like Thanos snapping away half of all life in the universe, and other moves have been as subtle as using MCU actors' likenesses as inspiration for how the heroes look in the comics.
One of the most famous actors to appear in both mediums is Samuel L. Jackson as Nick Fury. It was Jackson who gave Kevin Feige and crew the brilliant idea to cast him in the role after Marvel Comics switched the look of Fury to that of Jackson himself. Hell, the origin for Ryan Reynolds working so hard to become Deadpool came sixteen years ago when Deadpool described himself in a comic page as "a mix between Ryan Reynolds and a shar-pey."
RELATED: THE FALCON AND THE WINTER SOLDIER WILL REINVENT POPULAR CHARACTERS FROM THE MCU'S EARLIEST DAYS
Even though the MCU usually takes the stories from the comics and adapts them into something that fits better on screen, the comics and movies still have a good back-and-forth rapport with each other. Today even brings a report of a new version of one of the more popular MCU characters of the last few years, who now looks a lot like her MCU counterpart.
Tessa Thompson's Valkyrie Joins The Marvel Comics Universe
Last week, Marvel Comics announced a new series entitled King in Black: Return of the Valkyries, written Jason Aaron and Torunn Grønbekk, with Nina Vakyeva providing they artwork. The artwork features a new version of Valkyrie, who now looks almost identical to the portrayal given by Tessa Thompson in the Marvel Cinematic Universe.
This new Valkyrie was designed by Mattia De Iulis, who gave this comment when asked about her reaction to getting this opportunity:
When [editor] Wil Moss asked me to create a new design for a Valkyrie, I didn't believe him! I'm so excited about this because it is my first experience in this field and I'm really honored to work on this amazing and powerful character!

This new comic will see the Jane Foster version of Thor uniting the Valkyries against the villainous Knull in a fight for Earth, although it's unclear what role the Thompson-inspired Valkyrie will play. They will be joined by Dani Moonstar and the Asgardian warrior Hildegarde when the comic releases in January 2021.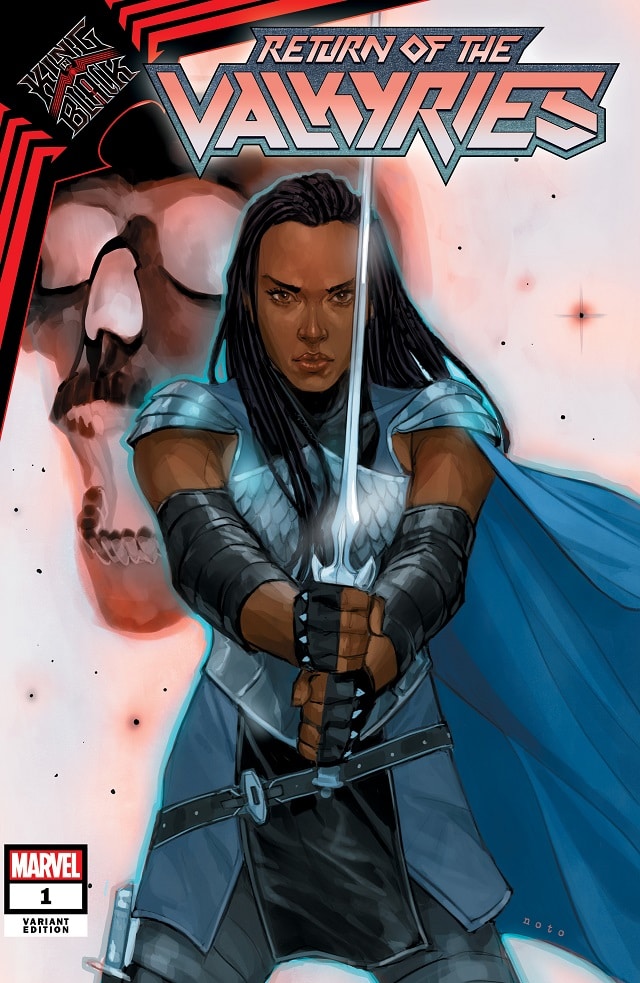 Tessa Thompson's Valkyrie has made quite the name for herself after helping steal the show in 2017's Thor: Ragnarok. After limited screen time in 2019's Avengers: Endgame, she will make her way back into the spotlight alongside Chris Hemsworth and Natalie Portman in 2022's Thor: Love and Thunder.
KEEP READING: UNCHARTED MOVIE: FIRST OFFICIAL LOOK AT TOM HOLLAND AS NATHAN DRAKE
Source: CBM