The surprises keep coming from Marvel's supreme sorcerer, Benedict Cumberbatch.
Amongst a litany of incredible successes from the Marvel Cinematic Universe, some of the moments from its movies that bring joy to fans are the ones we later find out were improvised. Given the franchise is littered with some of the best and brightest actors in the business, and given Marvel's penchant for elements of comedy in their movies as well, it shouldn't come as a shock that so many of the Infinity Saga's best moments thus far were never a part of the original script.
Some of the most popular of these moments include Drax's "Why is Gamora?" during the Avengers' first meeting with the Guardians of the Galaxy in Avengers: Infinity War, Captain America and Thor comparing facial hair in that same film, Odin's growl during Thor's banishment in Thor, and even Hawkeye joking to himself about Quicksilver during the final battle of Avengers: Age of Ultron. This doesn't even count the physical improvisations like Hayley Atwell's famous chest grab after Steve Rogers' transformation in Captain America: The First Avengers, or the fact that most of the script of Thor: Ragnarok was completely made up during shooting as well.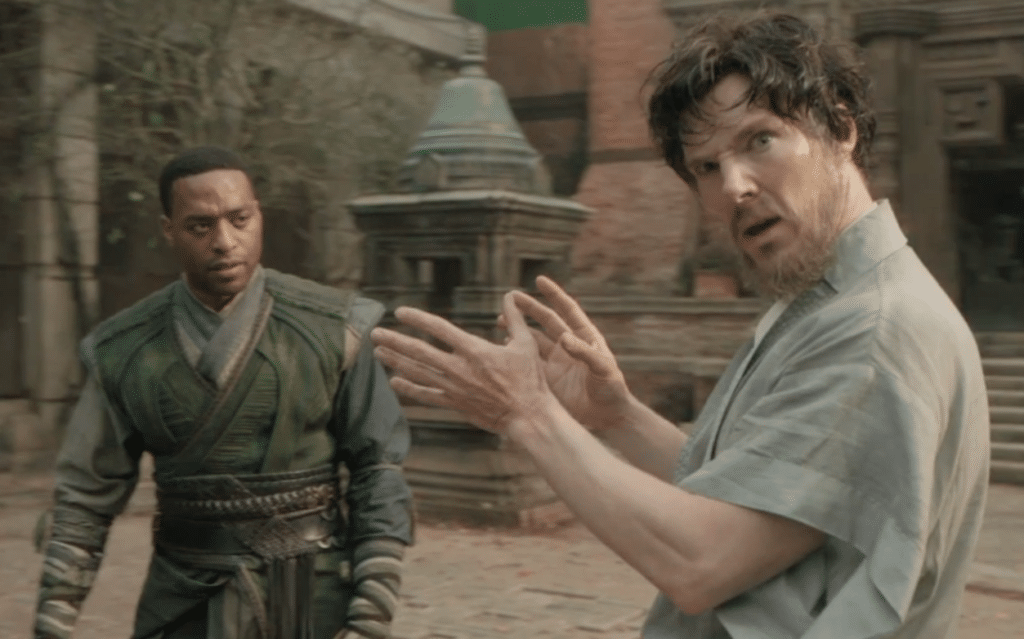 RELATED: DOCTOR STRANGE DIRECTOR SHARES VIDEO OF BENEDICT CUMBERBATCH'S SURPRISE VISIT TO COMIC BOOK STORE
Over the summer, tons of behind-the-scenes footage and news has been shared with fans diving deep into the details of the biggest MCU movies, notably led by last years mega-blockbuster Avengers: Endgame. This three-hour long movie had its fair share of improvised moments as well, including a new one that was just revealed on social media.
Benedict Cumberbatch's Big Moment
In a new post on his Twitter account, Doctor Strange director Scott Derrickson has revealed a moment from Avengers: Endgame that star Benedict Cumberbatch told him was improvised. Seconds before Tony Stark sacrifices himself to save the universe, Doctor Strange lifts up one shaky finger as Tony realizes what he has to do, which Cumberbatch told Derrickson was a complete improv.
Considering how many other important MCU moments were never scripted, this reveal fits right into the growing MCU mystique. Benedict Cumberbatch has absolutely owned the role of Doctor Stephen Strange since stepping into the role in 2016, and he has even turned himself into one of the cornerstones of the franchise in a very short amount of time. While there are assuredly other improvised moments from this major character in the MCU, this one may not ever be topped considering its magnitude compared to the rest of the MCU's history.
Benedict Cumberbatch is set to be a huge part of the MCU's Phase 4, with his next appearance coming in 2021's untitled Spider-Man 3 as Doctor Strange steps into a sort of mentor role for an on-the-run Peter Parker. He will then team up with Elizabeth Olsen's Wanda Maximoff in 2022's Doctor Strange in the Multiverse of Madness, which will take the franchise to unseen levels of absolute craziness going forward.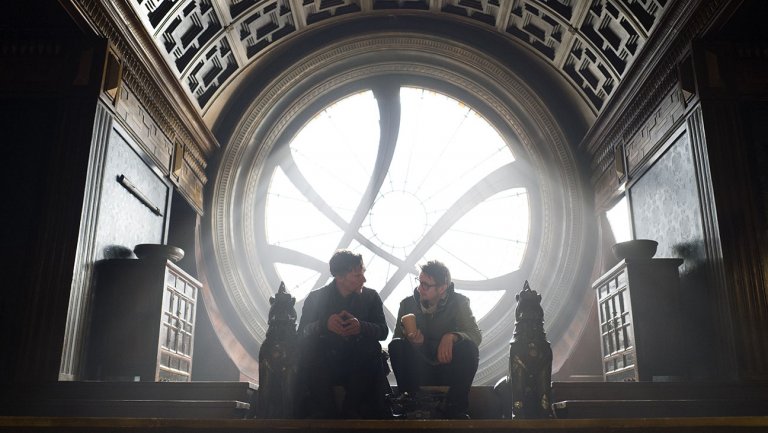 What do you think of Derrickson's reveal? Let us know in the comment section and let's discuss over on Twitter.
KEEP READING: BENEDICT CUMBERBATCH'S DOCTOR STRANGE IS PETER PARKER'S NEW MENTOR IN SPIDER-MAN 3
Source: CBM