The trailer for director Martin Owen's new sci-fi film Max Cloud has been released.
Max Cloud is a sci-fi action film about a female teenage gamer who gets transported into a video game, in a setup that feels similar to Jumanji: Welcome To The Jungle and Jumanji: The Next Level.
The film stars Scott Adkins in the titular role with a supporting cast that includes John Hannah, Lashana Lynch, Elliot James Langridge, Tommy Flanagan, Franz Drahmeh, and Sam Hazeldine. This film should be an interesting indie film as it looks like it has been heavily inspired by old school side-scroller games. Check out the trailer!
Max Cloud Trailer
Max Cloud Trailer Breakdown
In the start of the trailer we a space ship that's about to crash land on a distant planet. We then see the titular character Max Cloud (played by Adkins) beat up intergalactic bad guys that invaded his crashed ship. We also get to see some of Adkins martial arts skills displayed in a highly over exaggerated way, which helps set the tone for the far out adventure. However we then find out that all of it is taking place inside of a video game.
We find out that Max Cloud is a video game character and we see a female teenage gamer playing it in the real world. Then we see the teenage gamer, Sarah, and her father arguing about how she is too addicted to the game. He then confiscates her game console which sets her journey in motion.
RELATED: 1ST TRAILER FOR DISNEY'S RAYA AND THE LAST DRAGON PROMISES A EPIC ADVENTURE
Sarah then wishes that she would just be able to play video games everyday and not do anything else. She somehow gets her wish granted and is transported inside the world of the game. She wakes up to find out that she transformed into a male intergalactic soldier. Sarah realizing she's in trouble has to find a way to get out of the game.
We are then introduced to her friend Cowboy, who has the ability to control Sarah with her controller. Then finally we get to find out they can also speak to each other telepathically. The trailer continues to flash more action scenes and hilarious dialogue from the actors. The trailer then ends with the Max Cloud title card.
Overall, this trailer promises an enjoyable popcorn flick that could even make it to cult classic status for sci-fi or indie film fans. The film originally was titled The Intergalactic Adventures Of Max Cloud and had its rights acquired by Go USA. It was acquired from a London based studio called Fae Film & Television LTD.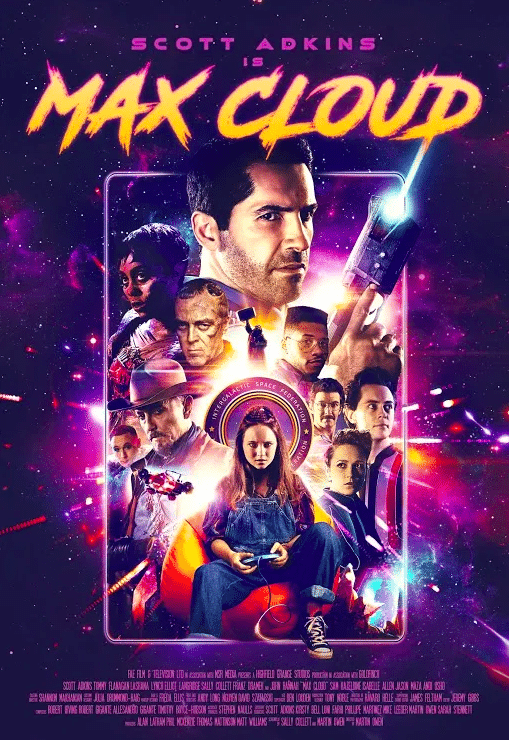 Go USA will is scheduled to premiere Max Cloud in select theatres and VOD on December 18, 2020.
KEEP READING: DISNEY RELEASES FIRST FILIPINO-THEMED ADVERT FOR CHRISTMAS 2020, FROM OUR FAMILY TO YOURS
Source: CBM