Fans of Marvel's grittier street level heroes will love the Finnish superhero movie, Rendel: Dark Vengeance.
The film, directed by Jesse Haaja and starring Kris Gummeris as the titular antihero, was released in 2017 in its home country of Finland and in early 2018 here in the U.S. I stumbled upon this hidden gem of the superhero genre while looking through the magnificent collection of film housed at the local Dollar Tree.
They say you shouldn't judge a book by it's cover, and perhaps that's true to some degree. That fateful afternoon however, the astonishing artwork on the case led me to purchase something truly magnificent. 
Perfecting The Anti-Hero's Tale
The film was distributed by Black Lion Pictures and opened with a box office performance of $38,148. Only airing at 59 theaters, and existing as a foreign film, it's no surprise that Rendel isn't a well known commodity in the West, despite the recent surge in popularity of the superhero genre. While this film undoubtedly exists in the sphere of comic book movies/superhero films, neither of those descriptors are wholly accurate. 
RELATED: JON BERNTHAL HAS "HOPE" FOR THE PUNISHER MCU REVIVAL ALMOST 2 YEARS AFTER CANCELLATION
Rendel: Dark Vengeance is undoubtedly inspired by comic book characters in the vein of Frank Castle, and shares many similarities with The Punisher. His vendetta against the men who took everything from him leads him into a bloody, violent war. Rendel seeks nothing less than the total destruction of his enemies, a Finnish crime syndicate in arms with an immoral and dangerous pharmaceutical company.
Violence, Pain, And Suffering
Death is not something that this vigilante fears, be it his own life, or the lives of his foes that are lost. Another key difference between the two is that Punisher originated from a comic book universe, whereas Rendel was an original character and story created by director Jesse Haaja. While the story may not be the most original, it never feels derivative. This film takes the Frank Castle archetype and puts an unique spin on it, honoring the formula without plagiarizing it. 
RELATED: GENESIS THEORY REVIEW: A MORBIDLY GORGEOUS SHORT STORY
Furthermore, predictable moments do occur from time to time, but the story keeps you on your toes more often than not. Stylistically, Rendel: Dark Vengeance is full of edgy, uncompromising flavor. The fight scenes are gripping, brutal, and impressively choreographed. Both the heavy metal soundtrack and orchestral score fit the gritty 2000's punk rock aesthetic so boldly embraced by the creative team. 
A Rendel Sequel Is Coming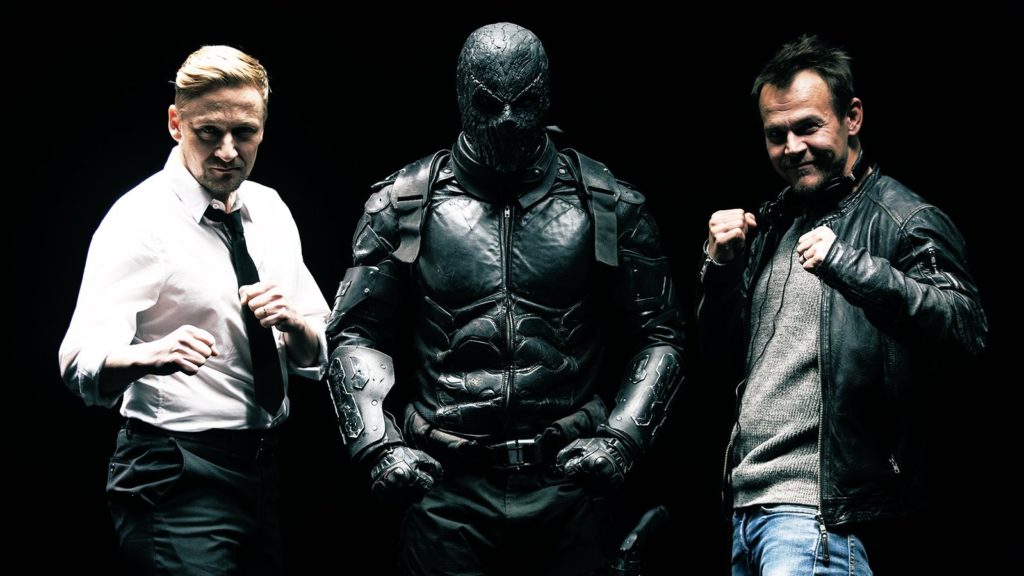 Fans of Daredevil, Logan, V For Vendetta, Punisher: War Zone, Watchmen, and other stories about depressed men in masks fighting crime through a proudly R-rated lense will love Rendel: Dark Vengeance. If you watch it before the year ends, not only will you be treated with an hour and forty-five minutes of pure ass kickery, but you will be prepared for the impending sequel.
Rendel 2: Cycle of Vengeance is set to arrive sometime in early 2021, and will see the titular hero go toe to toe with the malicious Vala corporation once again. If the creative team can put together a sophomore installment with as much heart, rage, and (surprisingly top notch) humor as the original film, Rendel fans will be treated to something spectacular. 
Rendel: Dark Vengeance is currently available to stream on Amazon Prime Video. After watching the film, tell us your thoughts in the comments below or on social media! 
KEEP READING: FREAKY MOVIE REVIEW: FORGETTABLE SLASHER DOESN'T MAKE THE CUT