This week, Disney and Pixar will bring their twenty-third full length movie to Disney+ with the release of Soul, directed by Pixar regular Pete Docter. The movie is another new original story from Disney's highly successful computer animated division about a middle school band teacher who has to find the true meaning to his life, after dying by falling into a New York pothole.
The movie features the voice talents of Hollywood icons like Jamie Foxx as Joe Gardner, Tina Fey as 22, Angela Basset as Dorothea Williams, Phylicia Rashad as Joe's mother Libba and so many more. The story forces viewers to take a look at their life and realize what's most important to them in the world, especially during the most trying and difficult year in any of our lifetimes.
Tina Fey On Soul From Global Press Conference
We had the chance to join in on the global press conference for Soul before its release, and the stars of the movie all agreed that there was much more to Soul than just being a simple movie. Especially in the world we're living in today, the challenges of finding oneself, along with one's passion and meaning for living are more important than ever, as revealed in quotes by Tina Fey.
Asked on if the experience of making this film allowed the actors to reflect on themes it addresses such as life, death and art, Fey responded with this:
The film does get you to reflect on these topics. And I think the film does a really interesting thing, where they go a step beyond just saying "You've gotta find your passion in life." They also bring up the idea that an all-consuming passion can kind of overtake your life. And that it's a bit about being present is as important as achieving. I think it's really… Especially coming out in 2020, it's a year when we're all taking stock of like, what it means to have had a good year.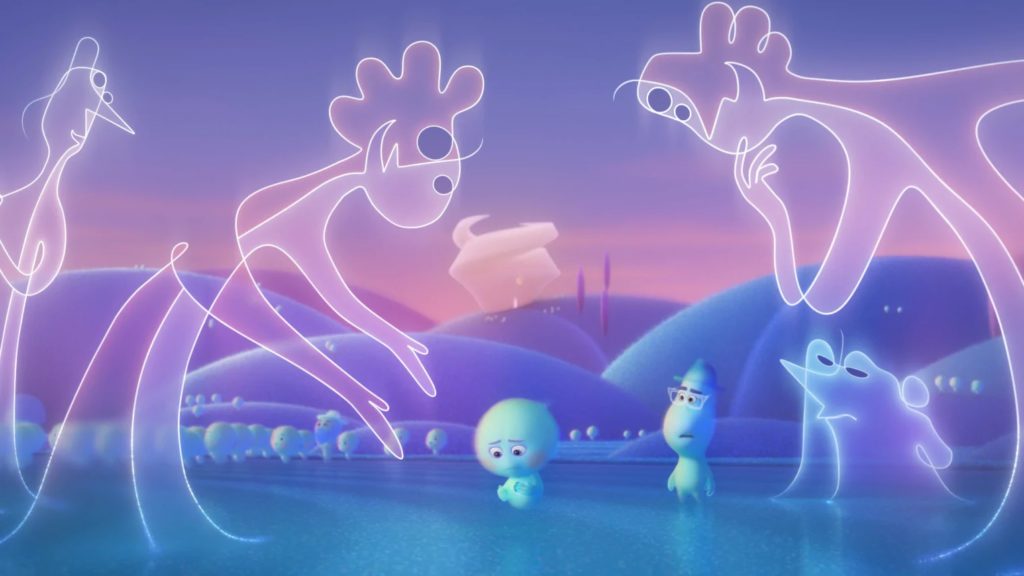 Fey also took a moment to dive into the script for Soul, her first Pixar movie, giving this quote to tease how the movie and her character evolved over time:
I think, you know, Kemp, uh, Kemp's script was really strong. And um, I went into a lot of sessions, and I would come back and there'd be rewrites and new pages of sequences as they evolved. And there was a little, you know, tiny bits of improv here and there. But you can really only do that, when the core-when the structure is solid. And the script is really good. So, the credit really goes to Kemp and Pete.
Tina Fey manages to stand out from the crowd in this movie as 22, a literal troubled soul that has managed to annoy some of the greatest figures in history so much that they wouldn't take her on as a trainee. Her journey through Soul is one of the more interesting character developments for any of the main cast, and she gets to shine using her classic sense of humor and a remarkable emotional quality through her voice work as well.
Soul releases exclusively on Disney+ on December 25th, 2020 and fans are already looking forward to seeing all the trouble Tina Fey's 22 gets into in this new Pixar adventure. Are you excited for the Christmas Day release of Soul? Let us know why or what you thought of the movie in the comment section below or over on Twitter!
KEEP READING: WONDER WOMAN 1984 REVIEW: A PERFECT SUPERHERO FILM AFTER A DIFFICULT YEAR