George Clooney is back! Four years after his last feature film role Clooney returns in The Midnight Sky, not only as an actor, but also as the director. See how it turned out in our review.
According to Netflix, the synopsis is as follows:
This post-apocalyptic tale follows Augustine (George Clooney), a lonely scientist in the Arctic, as he races to stop Sully (Felicity Jones) and her fellow astronauts from returning home to Earth, where a mysterious global catastrophe has taken place.
The Midnight Sky Lacks Some Color
The Midnight Sky isn't a bad movie, it's just extremely hollow and therefore boring. It lacks characterization, which leads to some disinterest for the audience, because it's hard to connect to any character. There will definitely be people who disagree on that, as they can immerse themself in the plot or the power of Clooney or Felicity Jones onscreen, but that will only come through the performances and not through the screenplay.
Speaking of performances: they are solid, but there is no one who stood out. It's hard to believe that this top-tier cast couldn't do more, but they just didn't have anything to work with. The plot is split into three parts that are constantly being switched, so it was hard to get invested in much of what was going on. All of these lead to an experience that makes it hard to care.
RELATED: STAR TINA FEY EXPLAINS HOW SOUL HOPES TO INSPIRE "PASSION" IN A TURBULENT 2020
But as I already mentioned, not everything in The Midnight Sky was bad. The true highlight being Alexandre Desplat's score. Slow, silent and a bit melancholic, the score achieves to add some needed atmosphere into some of these scenes. It also feature some great looking production design and most of the time good looking VFX, even though some sequences near the beginning of the movie looked a bit like a videogame or better said not really realistic, which made it hard to invest and not imagine all the green screens around the actors.
There is also a scene near the end of the movie which uses the VFX in a way I haven't seen before, but I don't want to spoil it. I guess you will know which scene I am talking about if you choose to watch the movie.
RELATED: SOUL REVIEW: AN INSPIRING AND INDIVIDUAL TALE
Overall, The Midnight Sky is an empty space drama that fails to keep me as a viewer engaged, but it might appeal more to general audiences. The trailers do make a good job in showing what the movie has to offer, so if they peak your interest, The Midnight Sky might be a movie for you.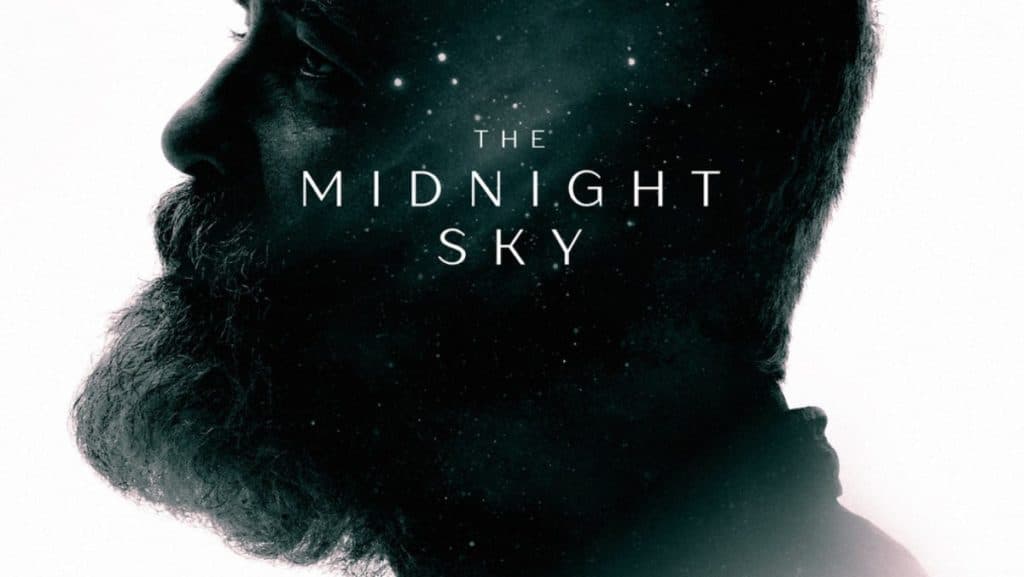 The Midnight Sky is based on Lily Brooks-Dalton's acclaimed novel Good Morning, Midnight and was directed by George Clooney. It stars: George Clooney, Felicity Jones, David Oyelowo, Kyle Chandler, Demián Bichir, Tiffany Boone and introduces Caoilinn Springall.
The Midnight Sky is globally available on Netflix. What do you guys think? Are you planning to watch it? Or if you did already, how did you like it? Let's discuss everything in the comments down below and on our Twitter.
KEEP READING: WONDER WOMAN 1984 REVIEW: A PERFECT SUPERHERO FILM AFTER A DIFFICULT YEAR