Wonder Woman 1984, the long-awaited sequel to the 2017 smash hit, has faced a number of delays even before the mess that has been this year. It was first scheduled to hit theaters in 2019 before being pushed to June 2020. Then the pandemic hit and everything changed, with Wonder Woman 1984 along with a number of other films being delayed multiple times. Now, the sequel is the perfect Christmas gift to fans with its release this December 25th in select theaters and on HBO Max. And while this has been a much longer wait than anticipated it is well worth it.
Wonder Woman 1984 is not only the perfect superhero film for this season, its exactly what is needed by so many this year.
Wonder Woman 1984 begins like its predecessor, on Themyscira where Diana grew up. This time a young Diana, played once again by Lily Aspell, is competing against seasoned Amazonian warriors in the harrowing and spectacular Amazon Games. Watching the young heroine to be, best the skilled warriors is exhilarating and the scenery of Themyscira is once again breathtaking. This also gives Jenkins the opportunity to bring the marvelous Robin Wright and Connie Nielsen back as Antiope and Hippolyta to help shape young Diana into the hero the world needs.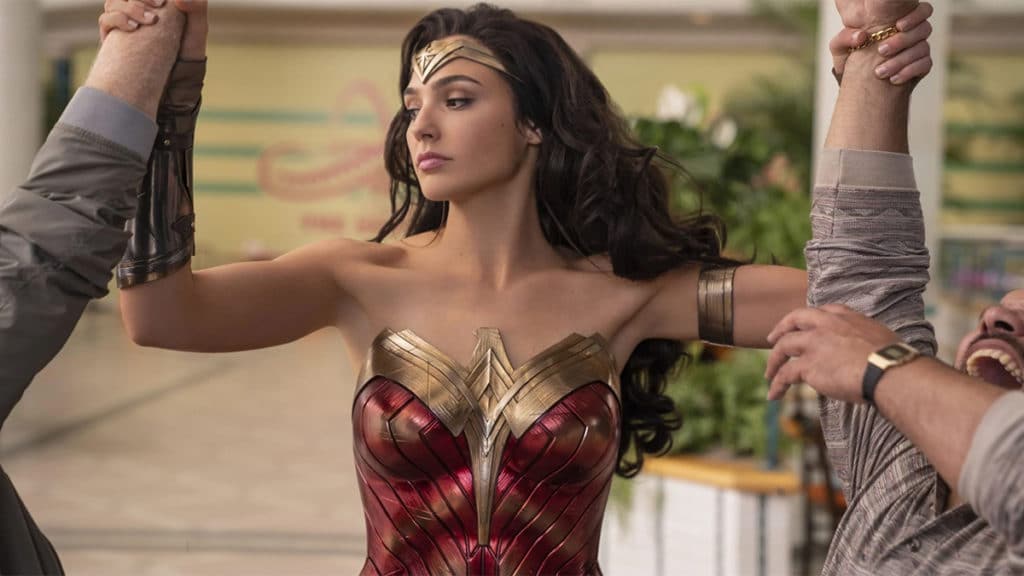 Fast forward to 1984, it has been nearly seventy years since Diana Prince, aka Wonder Woman, fought Ares and lost her love, pilot Steve Trevor. She is living in Washington D.C., working at the Smithsonian, and living a solitary life. Her loss is still palpable all these years later, but the hero seems to be at her happiest when helping the innocent, as is clear when she foils a robbery in a shopping mall that is full of 80s color, style, and size.
And although Diana has isolated herself, she does befriend her new co-worker, none other than Barbara Minerva, played masterfully by Kristen Wiig. The pair are working to identify a mysterious stone that draws the megalomaniac wannabe oil tycoon Max Lord into their orbit.
RELATED:
Shortly thereafter Diana's long-lost love WWI pilot Steve Trevor makes his miraculous return. The pair, along with Barbara try to figure out the mystery of the stone that has brought back Steve and granted Barbara the life she wants. The mystical stone causes untold chaos due to Lord and his vision of grandeur. And it is of course, up to Wonder Woman with the help of Steve Trevor to stop the narcissist and save the world.
Kristen Wiig brings her fantastic comedic abilities to Barbara Minerva with her awkward shyness and the friendship she builds with Gadot's Diana. But what really shines through is the layered performance as Minerva slowly transforms from shy self-conscious scientist to confident and sinister Cheetah. The loss of her humanity and kindness is felt throughout the film and builds to a climactic encounter between the two friends.
RELATED: WATCH THE WONDER WOMAN 1984 FULL OPENING SCENE NOW!
Pedro Pascal, who many will recognize from The Mandalorian, shines with his over the top sleazy businessman who embodies the 80s sensibility that one always needs more. He manages to bring a menacing feel to the character that elevates him from the cheesy infomercial star that is first introduced.
GAL GADOT AND CHRIS PINE ARE THE HEART OF WONDER WOMAN 1984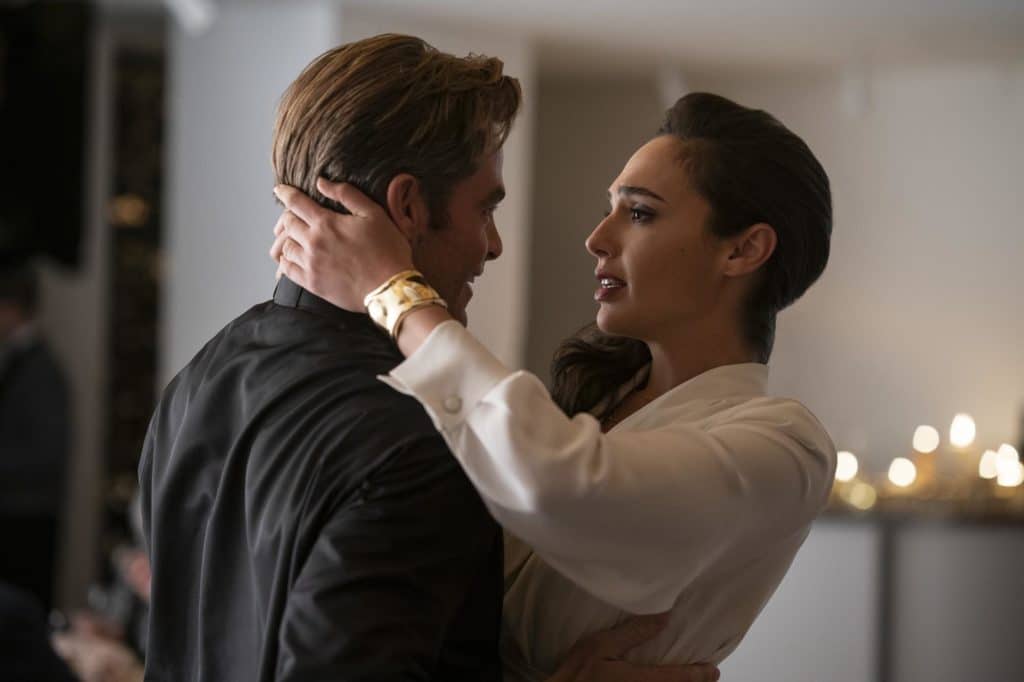 Where Wonder Woman 1984 truly shines though is with Gal Gadot and Chris Pine. The chemistry is once again on full display with the pair, although there's an added emotional layer due to Diana's loss. The pair switches roles from the first film with Steve as the fish out of water and Diana as the more world weary of the pair. Chris Pine does an excellent job bringing the comedy to their dynamic while still hitting a number of emotional punches with his performance.
RELATED: PATTY JENKINS ADMITS STUDIO CHANGED ORIGINAL WONDER WOMAN'S ENDING FIGHT
Gal Gadot shines through as the true star of the film, which is fitting. This is a Wonder Woman who is comfortable in her powers, but still ever evolving in her heroism. Diana no longer has the naivety that we first saw, but is instead a heroine that has experienced immense loss and drawn in on herself. The way Diana comes back to life with the return of Steve is obvious and their interactions are the heart of Wonder Woman 1984. One of the most beautiful scenes is one many fans have been looking forward to since the trailer and it involves a certain iconic jet.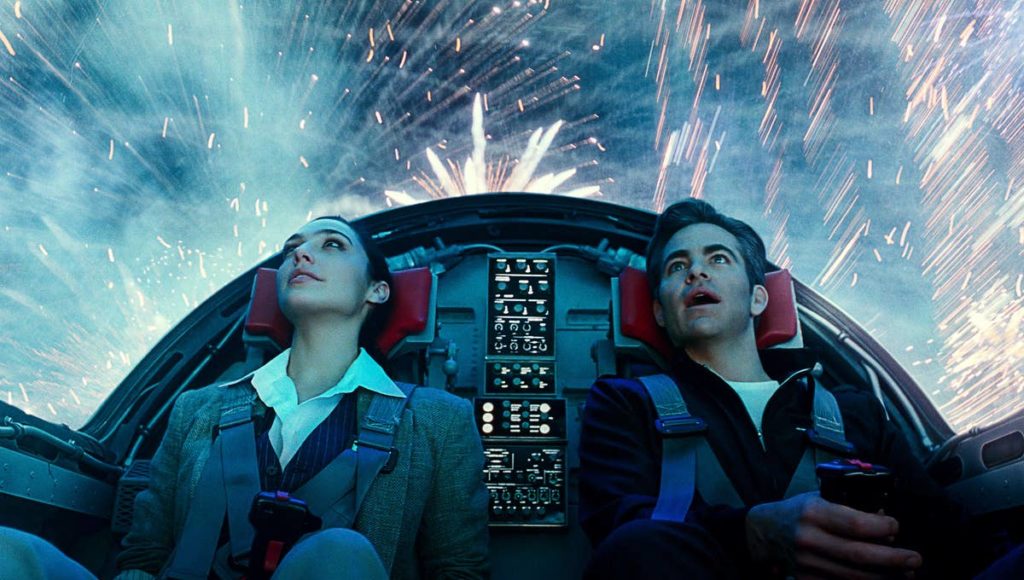 Wonder Woman 1984 clocks in at just over 2 hours and 30 minutes which can seem a bit long at times, but overall the story flows fairly well. Max Lord's story takes up a decent chunk of the film and could have been shortened a bit with more focus put on Diana. This is a fantastic sequel, but doesn't quite surpass its predecessor, lacking a moment as iconic as Wonder Woman's No Man's Land battle.
RELATED: NEW DETAILS ABOUT CHRIS PINE'S DUNGEONS & DRAGONS CHARACTER REVEALED: EXCLUSIVE
That's not to say this isn't a great superhero movie that is well worth the watch. This is a film that would have been spectacular on the big screen, but given the current health crisis it is definitely worth watching at home. The depth and humanity of this story and its characters is something that hits home especially today.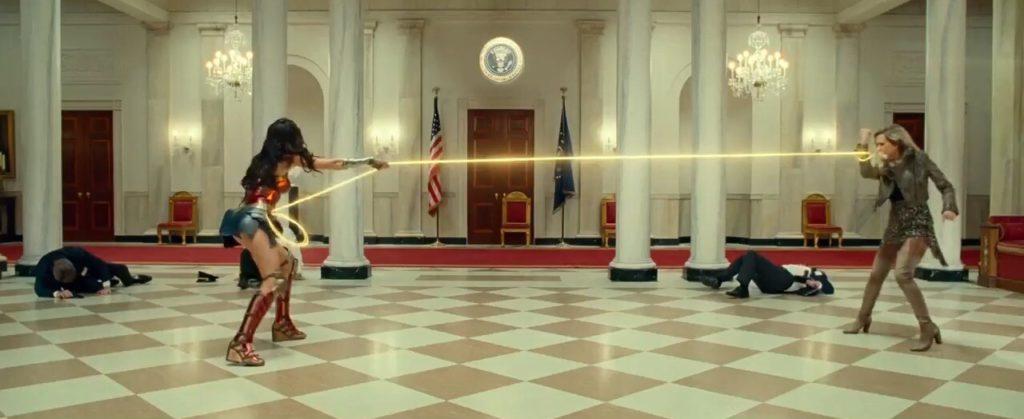 What might be one of the most interesting aspects of Wonder Woman 1984 is that Diana's fight scenes truly exemplify her humanity. Even when fighting those that most would categorize as bad guys, she goes out of her way to protect everyone, even those she fights against. Diana has taken to heart what she learned in the last film and this is in full display in the thrilling and heartfelt ending.
A major message of Wonder Woman 1984 is that there are no shortcuts to happiness without consequences and the films makes clear that even in the bleakest of situations humanity has hope and it comes from within each and every one of us. This is even more poignant today given the year the world has experienced. Be sure to stay tuned as the credits roll as Wonder Woman 1984 features a fantastic mid credit scene that will have fans grinning from ear to ear.
Wonder Woman 1984 is co-written by Geoff Johns, David Callaham and Patty Jenkins who also directed the film. Wonder Woman 1984 stars Gal Gadot, Chris Pine, Pedro Pascal, and Kristen Wiig. Wonder Woman 1984 will be released in select theaters and digitally on HBO Max on December 25, 2020. Are you going to watch Wonder Woman 1984? Leave your thoughts in the comments below or on our social media.
KEEP READING: WONDER WOMAN 1984 HAS A SECRET ENDING NO ONE HAS SEEN YET