Paul Bettany reveals how playing Vision in WandaVision has been "a ride of a lifetime."
The Marvel Cinematic Universe is now just over two weeks away from blowing the collective minds of its fanbase with the start of Phase 4. 2021 is set to be the biggest year in the franchise's history with four theatrical releases and as many as six new Disney+ series releasing new episodes weekly, the first of these being WandaVision in January.
Marvel CCO Kevin Feige and his team have ramped up the promotional tour in anticipation of this release, which is guaranteed to be the absolute wackiest MCU production to date. Showing the super powered couple through the lens of at least six eras of network television, Wanda and Vision will on their own journey pitted against forces they've never seen before.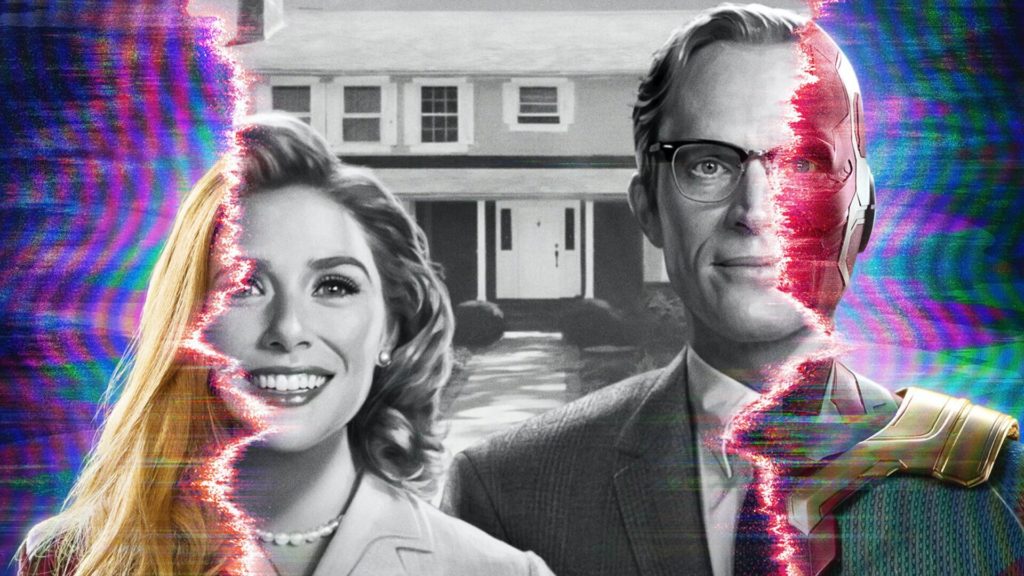 One of the biggest mysteries to solve revolves around how exactly Paul Bettany's Vision will be brought back to life in this series after Thanos killed him in Avengers: Infinity War by ripping the Mind Stone from his forehead. While this was thought to signal the end of Vision's time in the MCU, Paul Bettany was brought back for this series and he takes his place as the longest-running current star in the franchise.
Paul Bettany on Playing Vision And The Character's Uncertain Future
Even considering his return in WandaVision, Paul Bettany remains unsure of how his future with the franchise stands.
I'm going to not speak on that one. I love playing the Vision. I would absolutely love to continue in some way, shape or form, in the universe. I love this character, and I think that, as you will see when you get to watch this, anything is possible. We can break all kinds of rules. It's very rich storytelling, and it's full of many opportunities to tell all sorts of different stories. I love being involved, and it's been a ride of a lifetime.
Paul Bettany has been involved with the MCU since its inception in 2008, when he voiced Tony Stark's snarky A.I. assistant, Jarvis, in Iron Man. He evolved into the Vision in 2015's Avengers: Age of Ultron, and this first starring role in WandaVision will mark his eighth total appearance in the long-running franchise. Clearly, he's grateful for the incredible journey he's had thus far, and it will be interesting to find out how much longer it lasts after this series.
RELATED: THE FIRST TRAILER HAS ARRIVED FOR WANDAVISION! BREAKDOWN AND EASTER EGGS
In terms of how this series compares to its past MCU companions, the team behind WandaVision is looking for this story to make as big of an impact as any that came before it. Director Matt Shakman had this to say about some of the moments he and the crew are preparing:
It's a full MCU extravaganza, so there are the big dramatic moments, and the high stakes life-or-death moments. And Paul and Lizzie are absolutely up for the challenge of those heartbreaking beats, so we had to go there as well.
For as many teases as Marvel Studios has released promoting WandaVision, there is still close to no idea what the actual plot for the show will be. Paul Bettany's return as Vision and Wanda's power expansion will be in full swing through the course of this first MCU mini-series, and fans are already hyped to see what they will be facing as a couple.
RELATED: WANDAVISION TO FEATURE NEW SERIES OF BTS GALLERY EPISODES ON DISNEY+
In terms of the "heartbreaking beats" and "big dramatic moments" that Shakman described, these seem to set up as high-stakes of an adventure as the MCU has brought in recent years. Vision's life will certainly hang in the balance through the course of the plot, and the trailers have shown that Wanda and Vision are set to do whatever it takes to keep each other safe.
WandaVision is set to premiere on Disney+ on January 15, 2021. What do you think about Paul Bettany's comments on Vision? How excited are you for the upcoming series? Let us know in the comment section below or over on Twitter!
KEEP READING: WANDAVISION REPORTEDLY BASED ON MARVEL'S VISION QUEST STORY
Source: CBM