The Mandalorian season 2 is the gift that keeps on giving, as fans rejoiced seeing Luke Skywalker make a surprise entrance in the season finale. It wasnt only an early Christmas gift to fans, but to Mark Hamill as well.
At the end of episode 16, "The Rescue," Luke Skywalker came to the aid of Din Djarin and his allies by mowing down a hallway full of Dark Troopers, and taking in Grogu as a youngling to teach him the ways of the Force. The hallway scene was a call back to Darth Vader's appearance in Rogue one crushing rebels in his way. As George Lucas said, "It's like poetry, it rhymes."
Mark Hamill Expresses Gratitude For Reprising Luke Skywalker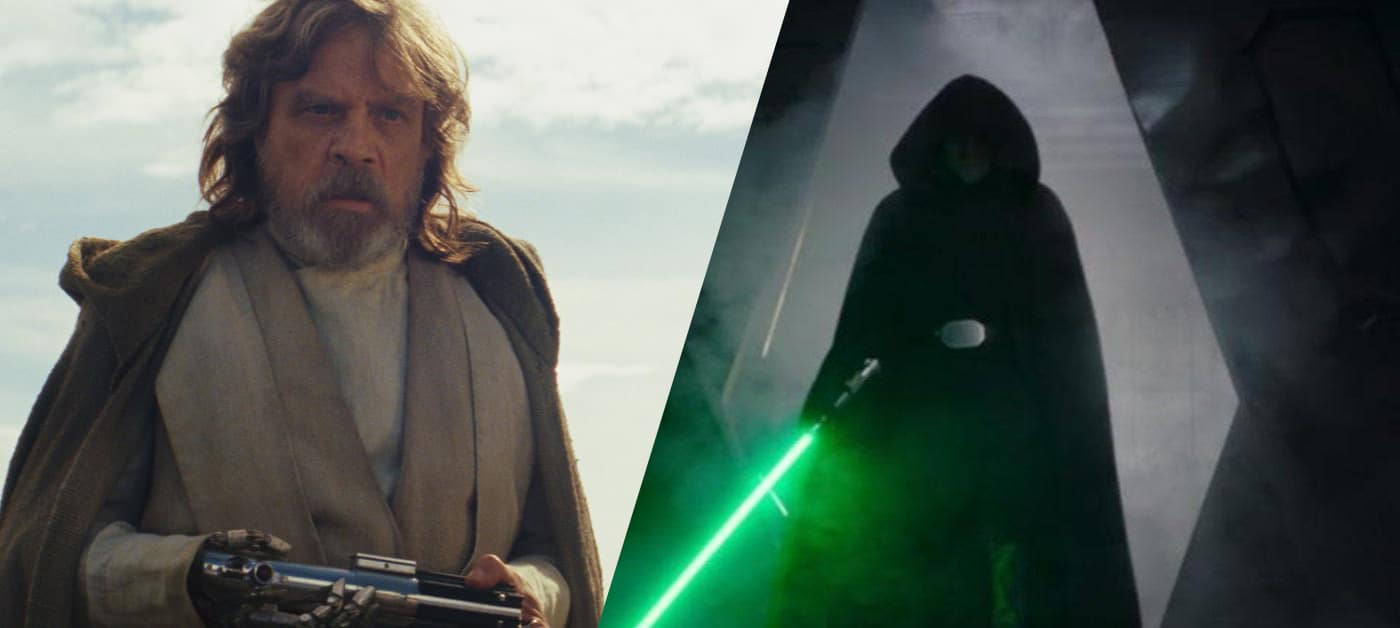 On Wednesday, Mark Hamill took to Twitter to post and express his appreciation to The Mandalorian series creator, Jon Favreau and executive producer, Dave Filoni:
"Sometimes the greatest gifts are the most unexpected and something you never realized you wanted until it was given," Hamill thanked them for giving him the opportunity to reprise the legendary jedi once again after following his displeasure over the portrayal of Luke's character arc in the sequel trilogy.
The actor later shared a video montage of fans reacting to his camo: "#NoWords-Seeing fan's reactions to Luke's return is something I will cherish forever. Their anticipation seeing the X-Wing/Ep. 6 Robes/a lightsaber/a GREEN lightsaber/a gloved hand/an ungloved hand/a Force choke/R2-was OVERWHELMING & very moving to me." Mark Hamill's Christmas gift to himself was watching the faces of all the fans overwhelming positive reaction to Luke's return as something he will forever cherish.
RELATED: STAR WARS: THE CLONE WARS VOICE ACTOR TOM KANE MAY BE FORCED TO RETIRE AFTER SUFFERING STROKE
Lucasfilm brought Mark Hamill back using technology to de-age the actor's likeness and voice, similar to what the studio did for Luke and Leia in The Rise of Skywalker. Some fans took issue with the CGI used in Luke's cameo, though majority were happy to see the jedi in his prime. Hamill also expressed the fact his cameo was kept under wraps for a year with no leaks as a "miracle." This was further support by Jon Favreau who recently admitted he was "so scared" that Mark Hamill's surprise appearance would be leaked before the season finale's release.
The possibilities are endless with the direction The Mandalorian will go towards in season 3 and for Star Wars as a whole. We hope to see Din reunite with Grogu at some point in the series. Will we get to see more Luke Skywalker in future Star Wars projects? Only time will tell…
The Mandalorian slated to return to Disney Plus in early 2022. In the meantime, we have The Mandalorian spin-off, The Book of Boba Fett and The Bad Batch to look forward to in 2021.
KEEP READING: STAR WARS NOVELIST ADMITS THAT LUCASFILM FORCED HIM TO NOT EXPLORE A ROMANTIC RELATIONSHIP BETWEEN REY AND FINN
Source: ComicbookMovie