Tom Holland has been loving his Spider Man 3 experience, for a very simple reason that he recently disclosed in a chat with fans and a fellow MCU costar.
The Marvel Cinematic Universe is less than two weeks away from its highly anticipated return all over the world, and 2021 is set to be the franchise's most massive year to date. Six all-new series on Disney+ will premiere, kicking off with WandaVision on January 15. That's not even mentioning that this will be the first year in MCU history with four movies releasing in theaters.
RELATED: WATCH MELISSA MCCARTHY'S AUDITION TAPE FOR THOR: LOVE AND THUNDER
The last of these movies will be the as-yet untitled Spider Man 3, which is shaping up to be the biggest movie in the web-slinger's on-screen history. Nearly a dozen former Spider-Man actors are rumored to cameo in this multiverse adventure, which will see Benedict Cumberbatch's Doctor Stephen Strange join the fray alongside Tom Holland's classic wall-crawler.
Tom Holland Talks Spider Man 3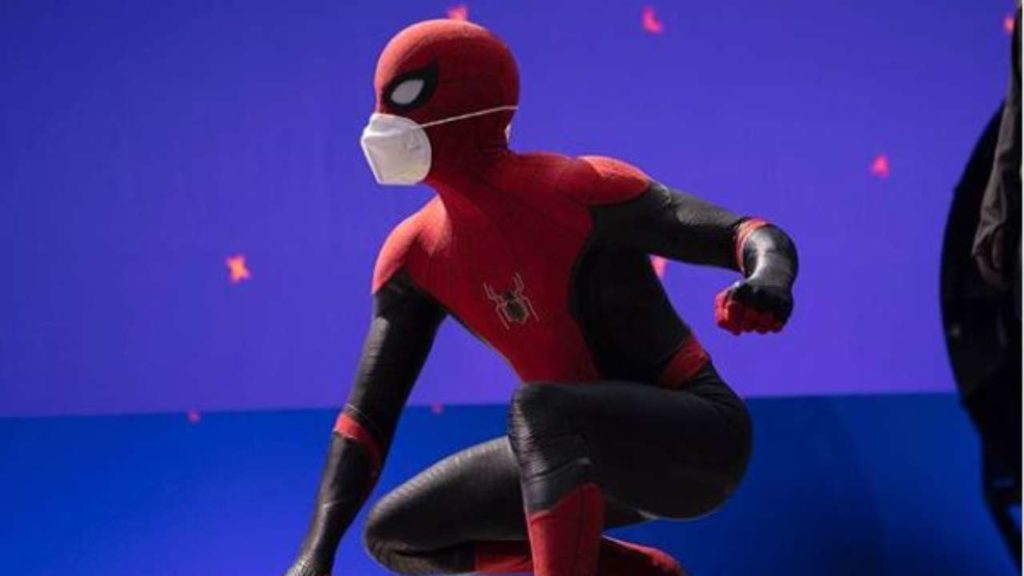 The movie is currently shooting in Atlanta, GA, with Tom Holland starring in his third solo movie and sixth MCU feature overall since being cast as Peter Parker in 2015. News has even just come revealing how special this particular shoot is for him.
In a recent Instagram live chat with MCU co-star Chris Pratt, Holland revealed that he is currently shooting Spider-Man 3 on the exact same sound stage where he had his initial audition for the role nearly six years ago. His quotes reveal how sentimental this experience is as he comes full-circle in his MCU journey:
"We started shooting Spider Man 3 a few months ago, which had been crazy and really weird because we're shooting it back in Atlanta. That's where I did my audition for Spider-Man, and we're actually shooting [Spider Man 3] in the stage where I did my audition, and it's like a really weird full-circle story of walking through the same door I walked through as an 18-year-old kid, like, nervous, like, 'Oh my god, I hope I get this job!' And then walking through the door at 24, making the third movie loving life, confident, enjoying everything that's happening for me. So, it's been amazing, dude, it's been awesome."
Holland beat out a number of talented young actors for the role of Spider-Man during the shooting process for Captain America: Civil War. His audition with the Russo brothers is already the stuff of legend, most notably how he asked the directors if they would like him to literally flip into the scene during the audition. He proceeded to nail it, and the rest is history.
Growing up into a 24-year-old man on screen through the Spider-Man movies, Holland's take on the friendly neighborhood hero is regarded as one of the best in the hero's history. Even for all the success he has enjoyed playing the character so far, his biggest moments may still be ahead of him at the end of 2021.
Spider Man 3 is already confirmed to feature at least cameos from Alfred Molina's Doc Ock, Willem Dafoe's Green Goblin, Thomas Hayden Church's Sandman, Jamie Foxx's Electro, and there are rumors that both Tobey Maguire and Andrew Garfield will reprise their versions of Spider-Man as well.
Spider Man 3 is currently filming and will release in theaters on December 17, 2021. Are you excited for the film to premiere? Do you find the star's connection story heartwarming? Let us know your thoughts in the comments below, and check back with The Illuminerdi for the latest MCU news and features.
KEEP READING: TOM HOLLAND'S UPCOMING FILM CHERRY GETS NEW FYC POSTERS
Source: Instagram & Comic Book Movie