The Mandalorian director Robert Rodriguez, is feeling optimistic for a potential sequel of Alita: Battle Angel on Disney+ now that Disney owns 20th Century Fox. This is great news for fans who appreciated the James Cameron produced sci-fi action film and fans of the manga/anime to see it breathe a new life with Disney.
Alita: Battle Angel was based on Japanese manga artist Yuito Kishiro's 1990's series Battle Angel Alita and a 1993 two-part anime original video animation. The cyberpunk action film was directed by Robert Rodriguez and produced by Avatar director James Cameron.
It's an action packed story of hope that follows an abandoned cyborg named Alita, played by Rosa Salazar, who is found in a scrapyard of Iron City by cyber doctor Ido, played by Christoph Waltz, who takes her back to his clinic. Alita has no recognition of her memories nor of the world she finds herself in. She learns to navigate her new life in the treacherous street of Iron City, though Ido tries to shield her from learning about her mysterious past. Alita befriends a street-smart friend named Hugo, played by Keean Johnson, who helps trigger her memories and quickly discovers she has extraordinary fighting abilities. Using these abilities, Alita becomes determined to uncover the truth of her past and protect the friends and family she grew to love.
RELATED: STAR WARS' MARK HAMILL SAYS LUKE SKYWALKER'S RETURN IN THE MANDALORIAN IS "THE GREATEST GIFT"
Despite performing poorly and with mixed reviews in the U.S. box-office, Alita: Battle Angel still managed to rack up $405 million worldwide with a production budget of $170 million. Naturally, whenever a film surpasses their production budget, a sequel is usually confirmed to be in the works. However, with a year having already passed, there has been no word on a sequel, but that hasn't discouraged Robert Rodriguez from sharing his thoughts.
Robert Rodriguez On The Possibility Of An Alita: Battle Angel Sequel
According to an interview with Forbes, Rodriguez believes the sequel as a pre-sold concept for Disney+:
 "I think anything is possible. Disney bought Fox, and they have Disney+, so that is worth the conversation. I know other people would love to see another, and I would love to do another one. As far as where it would go or how it would be made, I think streaming has opened up many opportunities such as sequels. It's already a pre-sold concept, it's already got a built-in audience that wants to see it, and then it's delivered to them in a way that's the easiest for them to consume. So, it's not a bad idea."
20th century Fox now falls under the Disney banner which now includes the likes of Avatar, X-Men, and now Alita: Battle Angel as part of the brand. There are numerous ways Alita: Battle Angel can return to the screen either through a live-action limited TV series or going back to its anime roots. The franchise doesn't sound like a property Disney would want to pursue for their family-friendly streaming platform, due to its dark and violent setting. Though, that shouldn't discourage fans since Disney is no stranger to bringing back familiar IPs with an established fanbase for the 2019 film.
Hopefully Robert Rodriguez's words will help generate a demand for its return and introduce new fans to the manga and anime as well. Thanks to his success on his directing role on the The Mandalorian and upcoming project, The Book of Boba Fett, this will show Disney that he's capable of directing the sequel.
RELATED: BAD BOYS FOR LIFE IS 2020'S HIGHEST GROSSING MOVIE IN THE U.S.
It's very possible to open up the conversation, but the question is in what form would Alita: Battle Angel be in if Disney chooses to green-lit it? A live action TV series would go great from a storytelling perspective since it can take off where the first film ended off, explore the world of Iron CIty more, and follow Alita grow through her journey. It may not be as far fetch considering Fox properties have been resurging and added through Disney+ and Hulu over time.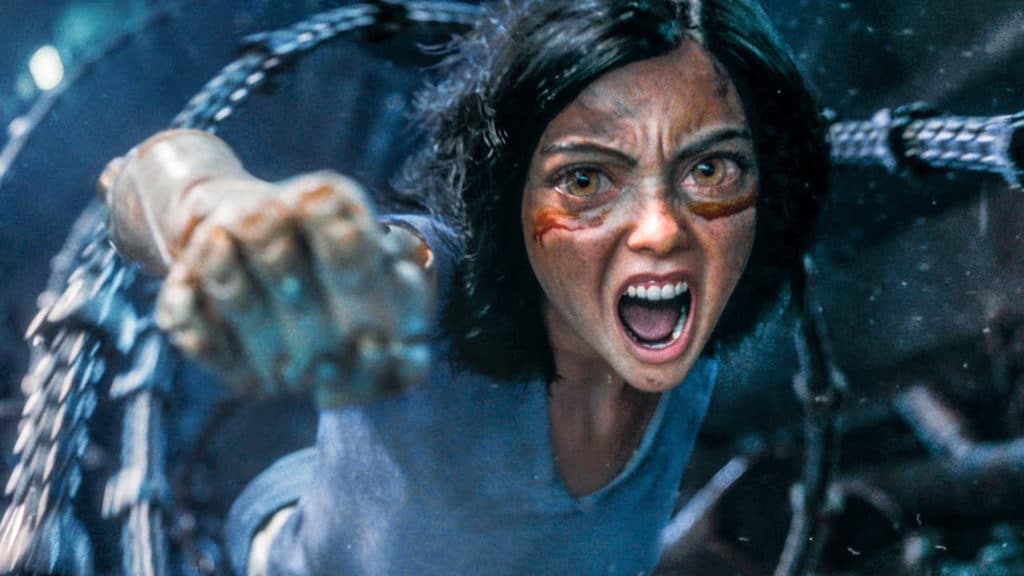 Do you think Robert Rodriguez will get a chance to direct Alita: Battle Angel 2? What would you like it to be about? Let us know in the comment section below or over on Twitter!
KEEP READING: DIRECTOR PAUL GREENGRASS REVEALS FOX WAS DEVELOPING A X-MEN VS FANTASTIC FOUR MOVIE
Source: /Flim