The hype is slowly building for Marvel Studios to make their long-awaited return with Phase 4 of the MCU, and now it seems the superhero Patriot may be part of it.
After 18 months with no new releases, mostly caused by the worldwide pandemic, 2021 is set to be the biggest year in MCU history as the team releases six new Disney+ shows and brings four movies to theaters for the first time ever.
RELATED: SPIDER MAN 3: TOM HOLLAND REVEALS WHY SHOOTING IS SUCH A SPECIAL EXPERIENCE
After WandaVision kicks things off next week (!!!), the show will run until March 5, at which point it will be followed by The Falcon and the Winter Soldier, starting on March 19. The show will pick up after the events of Avengers: Endgame as Sam Wilson takes over the Captain America mantle from Steve Rogers, and he will team up with Bucky Barnes for a wild new adventure in a 2023, post-Snap world.
Entering Patriot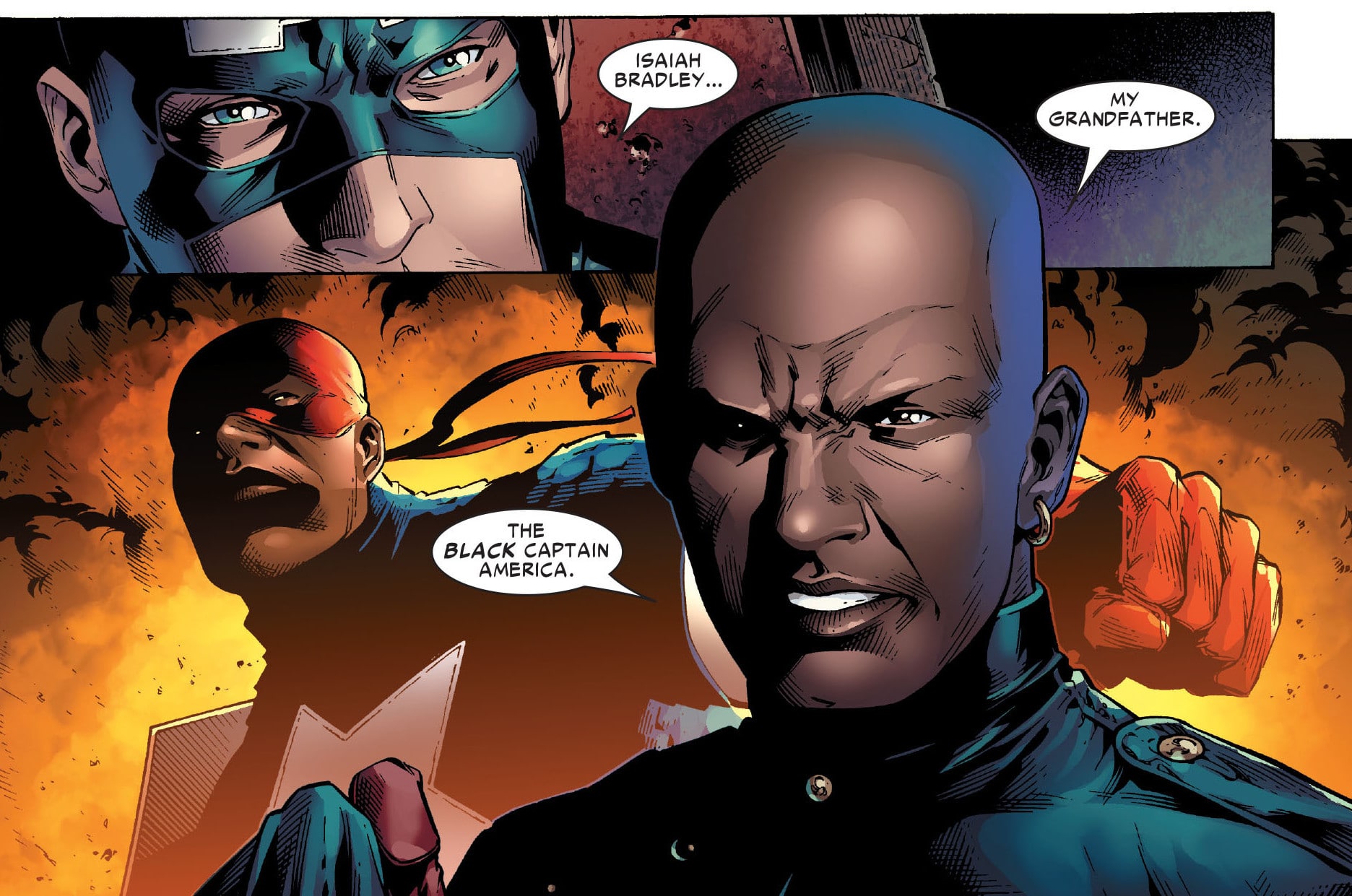 While the specific plot of this story is still relatively unknown, the series is set to bring a host of returning MCU faces like Sharon Carter and Helmut Zemo as well as new characters never before seen with Marvel Studios. News has just come on another of these new faces, one that should have some major implications for the MCU's future: Patriot.
Though considered a rumor right now, Charles Murphy of Murphy's Multiverse has revealed that Elijah Richardson has been cast as Eli Bradley in Marvel Studios' The Falcon and the Winter Soldier. The 18-year-old actor will be in two episodes of the series, with Bradley being a notable member of the Young Avengers from Marvel Comics.
Setting the Young Avengers teases aside, Richardson should be a fantastic addition to this already star-studded cast. His short career includes guest spots on major TV shows like Mr. Robot and Law & Order: Special Victims Unit, but should this appearance with the MCU go as planned, he could potentially stick around with Marvel Studios for a long time to come.
Another rumor has pointed towards Richardson's character (Patriot or not) connecting up with Carl Lumbly's undisclosed persona in the show, potentially having Lumbley play Eli Bradley's father. No matter how it turns out, this is yet another exciting addition to the MCU's second Disney+ show and should bring even more excitement than has already been built up.
The Falcon and the Winter Soldier will premiere on Disney+ on March 19, 2021. Are you excited to possibly see Patriot in live action? Let us know your thoughts in the comments below.
KEEP READING: BREAKING DOWN 4 NEW MCU TRAILERS FROM DISNEY'S INVESTORS DAY
Source: Murphy's Multiverse