Last year's hit post-apocalyptic adventure, Love and Monsters, is finally coming to home media on 4k, Blu-Ray, and DVD.
Love and Monsters focuses on a young man in a post-apocalyptic world who must make a dangerous journey to reunite with his girlfriend. The action-adventure film was originally supposed to release in theaters worldwide on February of this year. But due to the coronavirus pandemic Paramount Studios opted to release the film digitally and in select theaters on October 16, 2021.
Love and Monsters was met with positive reviews from both critics, audiences, and streamers. Critics compared the film to other well known successful post apocalyptic films and included some references such as Zombieland, I Am Legend, and A Boy And His Dog. In its opening weekend the film was the number one rented movie on AppleTV and Fandango Now.
RELATED: SHADOW IN THE CLOUD REVIEW: ELEVATING GREMLIN STORYTELLING TO NEW HEIGHTS
Love and Monsters also played in selected three hundred eighty seven theaters alongside its Video On Demand release. The film also gained around $255,000 on its opening weekend and grossed around $1.1 Million during its limited release in theaters. Overall the film was a critical hit and could have been a huge box office hit if it wasn't for the current pandemic forcibly shutting down multiple cinemas worldwide. On the bright side Love and Monsters was critically successful and hopefully the studio can be able to make a sequel to this notable film.
Love and Monsters stars Dylan O'Brian, Jessica Henwick, Dan Ewing, Michael Rooker, and Arianna Greenblatt.  The film was produced by Shawn Levy and Dan Cohen. Brian Duffield and Matthew Robinson wrote the screenplay. Duffield also served as the main writer for the film's story. Debbie Berman and Nancy Richardson served as the film's editors. The music was done by Marcus Trumpp and Marco Beltrami. Finally Love and Monsters was directed by Michael Matthews. Paramount Studios was in charge of distribution. 21 Laps Entertainment and Entertainment 1 were in charge of Production.
Love and Monsters Official Press Release
Dylan O'Brien stars in this wildly imaginative, post-apocalyptic adventure that's filled with LOVE AND MONSTERS. Celebrate the release with two all-new deleted scenes below!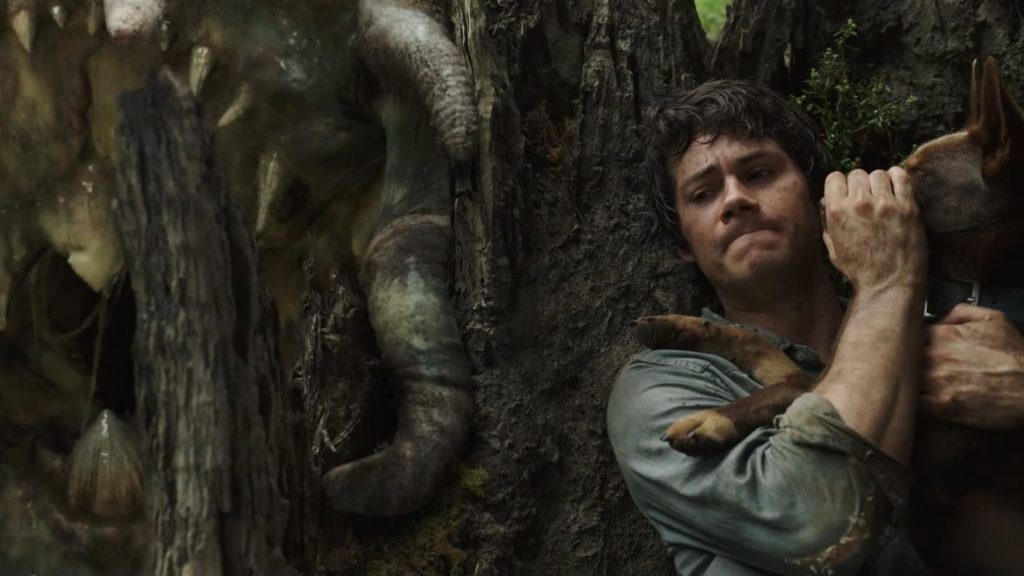 Seven years after the Monsterpocalypse, Joel Dawson (Dylan O'Brien), along with the rest of humanity, has been living underground ever since giant creatures took control of the land. After reconnecting over radio with his high school girlfriend Aimee (Jessica Henwick), who is now 80 miles away at a coastal colony, Joel begins to fall for her again. As Joel realizes that there's nothing left for him underground, he decides to venture out to Aimee, despite all the dangerous monsters that stand in his way. The fun-filled and action-packed adventure also stars Dan Ewing, Michael Rooker and Ariana Greenblatt.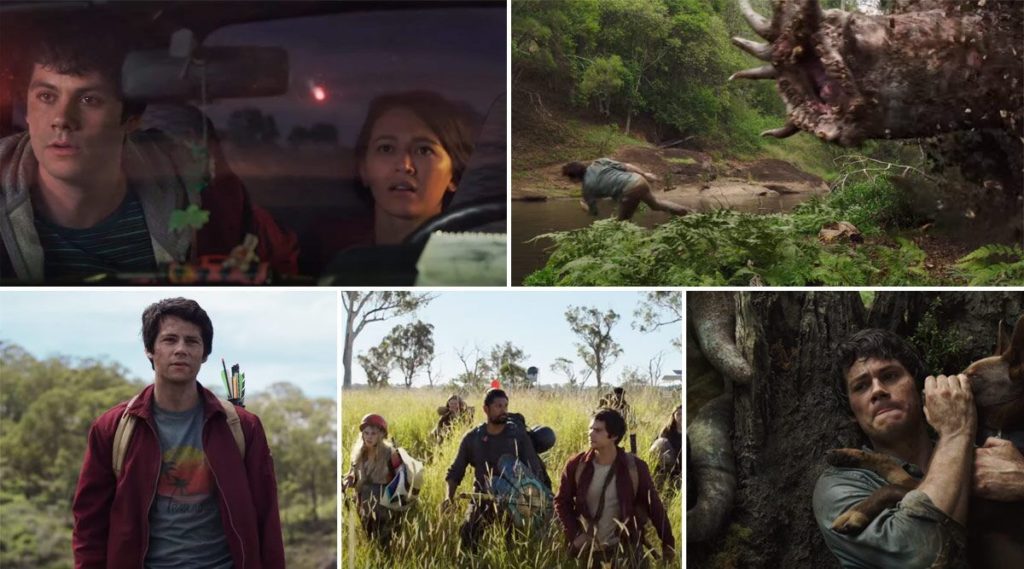 The film was a critical and audience hit following its theatrical and Premium Video-On-Demand debut, with a 92% critic score and 89% audience score on Rotten Tomatoes.*
The Blu-ray includes the following bonus content:
Deleted scenes

Bottom of the Food Chain: The Cast of LOVE AND MONSTERS

It's a Monster's World: Creating a Post-Apocalyptic Landscape
DIRECTED BY | Michael Matthews
PRODUCED BY | Sean Levy and Dan Cohen
SCREENPLAY BY | Brian Duffield and Matthew Robinson
STARRING | Dylan O'Brien, Jessica Henwick, Dan Ewing, Ariana Greenblatt and Michael Rooker Runtime | 108 Minutes
Rating | PG-13 for action/violence, language and some suggestive material
#LoveAndMonsters
*as of 1/5/21
KEEP READING: LOVE AND MONSTERS REVIEW: A SUPRISINGLY THRILLING HUMAN STORY
Source: Paramount Pictures