Army of the Dead director and writer, Zack Snyder, has revealed a first look at his upcoming zombie heist movie.
The Netflix film is set to premiere later this year along with a trailer set to debut later this month. The first still gives us a look at Dave Bautista's character, Scott Ward, and Ella Purnella, as his sister Kate, in what appears to show the pair discussing their plan for the heist.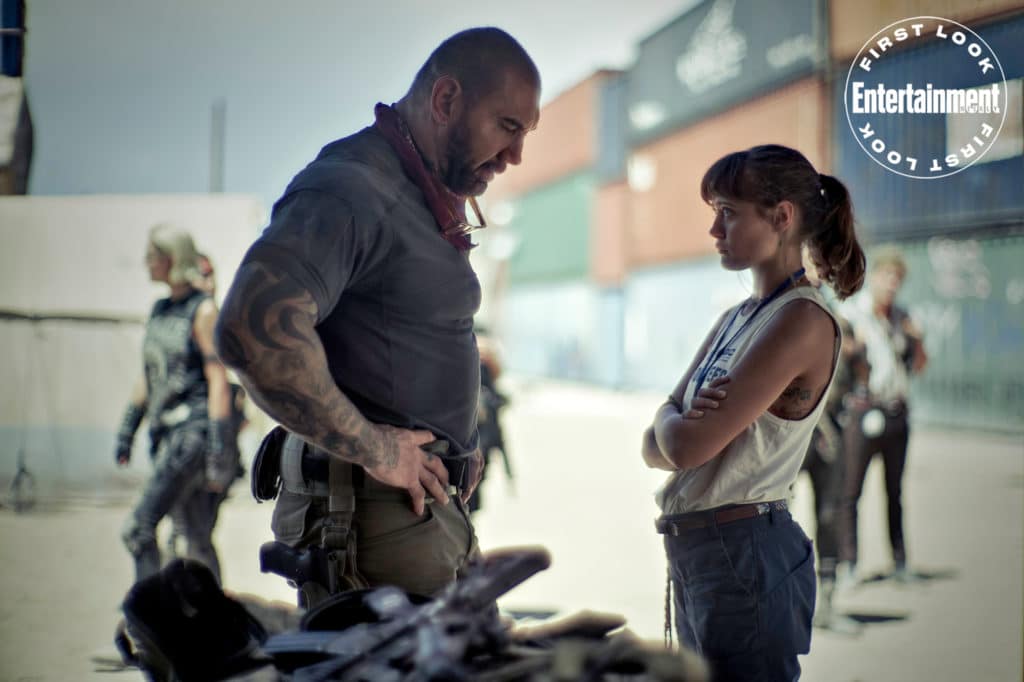 While the second still has the eight mercenaries succeeding in opening the bank vault and ready to collect the spoiled goods. Not much is known about the zombies themselves since Snyder wants to keep it under wraps but he said they will have "Romero style slow walkers" and also "another level of zombie."
Zack Snyder on Army of the Dead
 The director sat down with EW to discuss his monster mashup film saying "It is a full-blown, balls-to-the-wall zombie heist movie." Snyder also adds that his movie is going to be a journey filled with emotions, great characters and lots of mayhem with zombies.
"So you expect pure zombie mayhem, and you get that, 100 percent," Snyder tells EW. "But also you get these really amazing characters on a fantastic journey. It's going to surprise people that there's a lot of warmth and real emotion with these great characters."
The story setup is that a zombie infested plagued has been released from Area 51 military based and has overrun the city of Las Vegas with the Undead. The U.S. government erected a large wall to contain the virus, but that leaves some extra cash inside the zombie infested casinos. Scott Ward assembles a ragtag team of mercenaries to infiltrate the quarantine Sin City to steal the riches left in the casinos for themselves.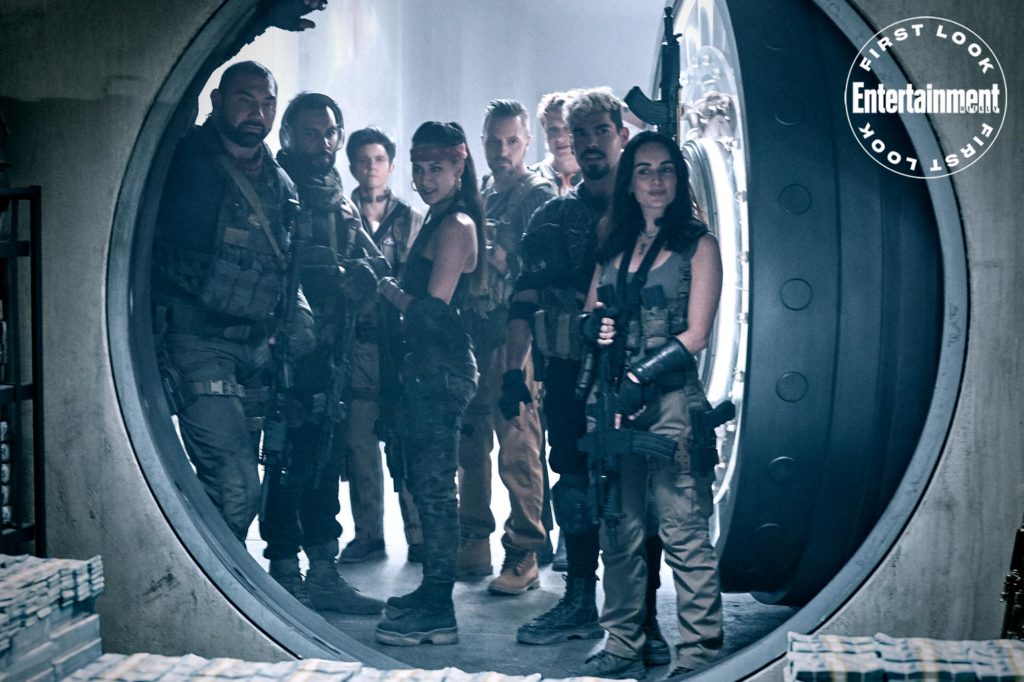 Snyder's approach to the story gives the vibe of Ocean's 11 meets Dawn of the Dead, but instead of sheltering in a shopping mall, we're going to rob casinos while killing zombies on the way.
This marks the return of Snyder to the zombie genre after his well-received remake of George Romero's classic Dawn of the Dead. Snyder has previous stated that Army of the Dead would be a "spiritual successor" to his 2006 remake.
RELATED: ZACK SNYDER REVEALS 2 MARVEL CHARACTERS HE WOULD DIRECT FOR THE MCU
Netflix is so enthusiastic about Snyder's idea that the streaming giant is producing an anime that will serve as a prequel following Dave Bautista's character and the origins surrounding the zombie outbreak. Army of the Dead is shaping up to be a fun action movie giving off Zombieland antics vibes, but also giving a different spin on the zombie genre as a whole.
Army of the Dead will release on Netflix in 2021. What do you think of the first look? Let us know in the comment section below or over on our social media.
KEEP READING: JUSTICE LEAGUE DIRECTOR ZACK SNYDER HAS ADDED ONLY TWO NEW SCENES, ONE FEATURING THE JOKER
Source: CBM