The entertainment industry has sadly lost another beloved Hollywood and Broadway icon. Veteran actress Marion Ramsey has passed away at the age of 73.
At the time of this article her cause of death has not been revealed to the media. However a representative from Ramsey's management agency Roger Paul Inc. revealed that she has been recently ill prior to her passing.
It was revealed that Ramsey passed away at her Los Angeles home on Thursday (January 7, 2021) morning. Ramsey was well known for starring in the Police Academy film series. She portrayed the soft-spoken and squeaky voiced officer, Laverne Hooks.
Roger Paul Inc. revealed in statement, "Her passion for performing and sharing her heart with the world was immense. Marion carried with her a kindness and permeating light that instantly filled a room upon her arrival." They then added "The dimming of her light is already felt by those who knew her well". Then concluded "We will miss her, and always love her."
Marion Ramsey was beloved by many fans and audiences throughout her successful entertainment career. Her sudden loss is indeed very unfortunate and heartbreaking. However, the joyful memories she gave us will always be remembered.
Marion Ramsey's Early Career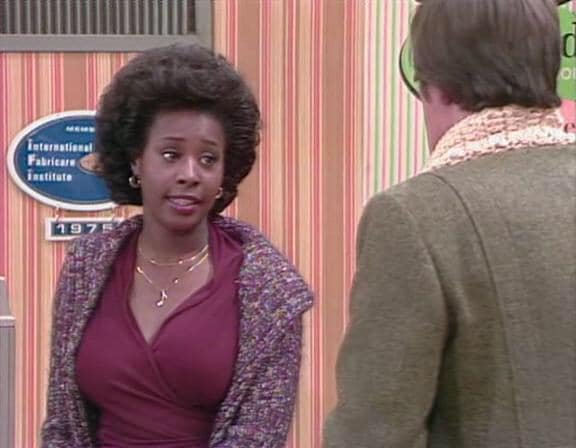 Marion Ramsey was born on May 10, 1947 in Philadelphia, Pennsylvania. Ramsey first started her professional career in theatre. She was a very prolific actress on Broadway and co-starred in many shows such as Harold Prince's Grind, and Eubie! Ramsey's career in film and television first started in 1976 when appeared as a guest on the hit sitcom show, The Jeffersons. Ramsey then became a series regular on the shows Keep On Trucking and Bill Cosby's sketch show Cos. Marion Ramsey also appeared in multiple television roles such as Recipe For Disaster, Return To Babylon, and Lavalantula.
In addition to being a film actress, Marion Ramsey was also a singer and a songwriter. She was well known for composing songs alongside well-known composer Haras Frye. Marion Ramsey was also known for her advocacy in HIV and AIDS awareness. It was a cause that she cared for deeply and advocated with heart.
Police Academy: Officer Laverne Hooks
However Marion Ramsey's most famous role was playing officer Laverne Hooks in the Police Academy film series. Ramsey's portrayal as Office Hooks was one of the main highlights of the Police Academy series. She appeared as Hooks for six Police Academy films, including Police Academy, Police Academy 2: Their First Assignment, Police Academy 3: Back In Training, Police Academy 4: Citizens On Patrol, Police Academy 5: Assignment Miami Beach, and finally Police Academy 6: City Under Siege.
RELATED: JODIE WHITTAKER RUMORED TO QUIT DOCTOR WHO AFTER 3 YEARS AS TIME LORD
Marion Ramsey also loved and cared about her fans. She was seen attending comic conventions and would proudly reminisce and talk about her times on set while filming the first six Police Academy films.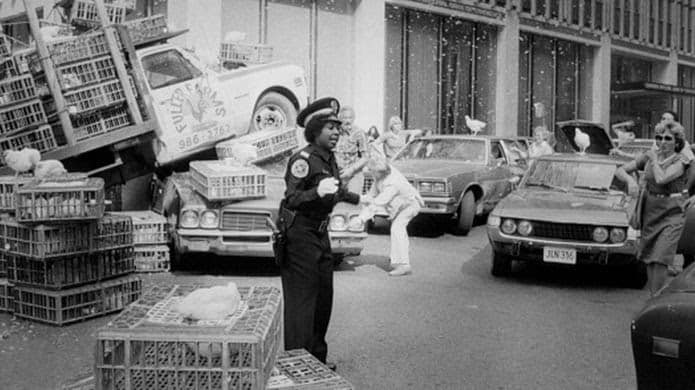 Marion Ramsey's fellow friends in the industry also shared their sadness and mourning over the lost of their friend. Fellow Police Academy actor Michael Winslow, who played Lavell Jones, wrote this on Twitter:
Marion Ramsey's passing is indeed sad and very unfortunate. But we must always remember the great memories and great causes she advocated. Ramsey advocacy in HIV and AIDS will always been seen as one of her greatest works, as she helped people affected by the disease. Her loving charisma and kindness to her fans will also never be forgotten. Especially Ramsey's appearances in multiple comic conventions throughout her later years. Marion Ramsey is survived by her three brothers. Rest In Peace Marion Ramsey.
KEEP READING: JAROD NANDIN, "SOUTH PARK GUY" COSPLAYER, DIES DUE TO COVID-19 COMPLICATIONS