BOOM! Studios just announced on January 12, 2021 that its last year has been their most successful yet.
The comic We Only Find Them When They're Dead (2020) was the best-selling original series published by the studio in the past year. Meanwhile, BOOM!'s Kickstarter campaign for BRZRKR (2021), which featured Keanu Reeves (this author's hero since 1995) in its promotional video, was the most successful crowd-funded campaign for a comic to date.
RELATED: BOSS ROSS RICHIE REJECTS THE PLEAS OF POWER RANGERS FANS
Furthermore, highly acclaimed graphic novels, Slaughterhouse-Five (2020), The Sacrifice of Darkness (2020), and Juliet Takes a Breath (2020) have all earned nominations for Eisner Awards. The studio also has the industry lead in delivery shipping time with 98%, and has secured a deal with Netflix for live-action and animated television show adaptations, and a Disney+ series for Just Beyond (2018) by R.L. Stein.
Boom Studios Pays It Forward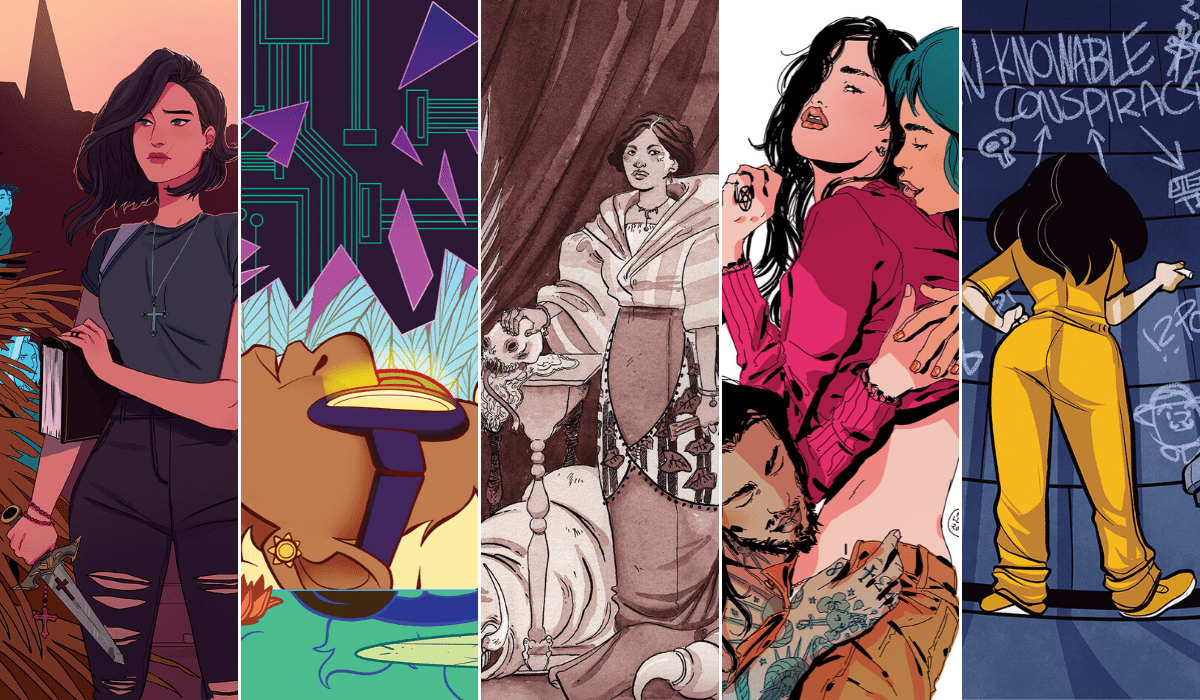 As a result of these accolades, BOOM! Studios have bestowed promotions for two critical members of their Marketing and Sales teams for their contribution in the studio's success.
These promotions include Esther Kim, who has been promoted to Marketing Lead after joining the company in 2018, bringing with her experience from comic book retail at the nationally recognized Fantom Comics in Washington, D.C. as well as a stint at Image Comics.
In her two years with BOOM! Studios, Esther has taken on a lead role in the company's publicity efforts, resulting in effusive praise from numerous of the company's creative partners and more regular coverage in a diverse array of media and news outlets.
Morgan Perry has been promoted to Retail Sales Lead after joining the company in 2017 and being a critical part of growing the company's business in the direct (comic book shop) market. Not only has Morgan launched and overseen the BOOM! Guarantee program for retailers, which set the standard for retailer support and returnability programs, but she was a critical player in the company leading the way in retailer support in 2020.
This was perhaps best exemplified by the comprehensive "safe service" shopping map she assembled that received coverage in the New York Times.
The studio's press release continued as follows:
"We're thrilled to announce the promotions of Esther and Morgan, who have both been instrumental in BOOM! Studios' continued growth and success through their dedicated efforts in ensuring that BOOM! Studios leads the way in relationships with the press and our retail partners," said Filip Sablik, President of Publishing & Marketing, BOOM! Studios.

These promotions cap off a historic year for BOOM! Studios which saw the launch of Alienated by Simon Spurrier and Christian Wildgoose in February; King of Nowhere by W. Maxwell Prince and Tyler Jenkins in March; the return of the acclaimed original series Faithless from Brian Azzarello and Maria Llovet and the surprise launch of James Tynion IV and Michael Dialynas' Wynd as a monthly series in June; the first ever solo series for Buffy the Vampire Slayer's beloved fan favorite Willow in July; the best-selling Seven Secrets from Tom Taylor and Daniele Di Nicuolo in August.

There was also the record-breaking launch of We Only Find Them When They're Dead by Al Ewing and Simone Di Meo in September; BOOM! Studios' first series set in the iconic universe of Dune, Dune: House Atreides by Brian Herbert, Kevin J. Anderson, and Dev Pramanik in October; an explosive dual launch of the Mighty Morphin and Power Rangers series, written by Ryan Parrott and illustrated by Marco Renna and Francesco Mortarino respectively, in November; and the highly anticipated series The Expanse from Corinna Bechko and Alejandro Aragon in December.

For continuing news on BOOM! Studios, stay tuned to www.boom-studios.com and follow @boomstudios on Twitter.
KEEP READING: KLAUS: NEW ADVENTURES REVIEW: A GREAT TALE CERTAIN TO IGNITE YOUR HOLIDAY SPIRIT