Ross Richie of Boom Studios has something to say.
The Power Rangers franchise has been rising back on the mainstream media as of lately. From Hasbro's acquisition of the franchise to a planned multiple movie, animation series, and the upcoming 27th season of Dino Fury this series can go no wrong. But what has been arguably most successful is the Boom Studios comic adaptation of Power Rangers.
Their comic book series and issues on Power Rangers are a delight, and one of the best written stories out there. Boom Studios' work with the franchise first started in June of 2015 when Saban announced a comic book series adaptation of Mighty Morphin Power Rangers. It was a huge success and garnered other issue titles, such as a prequel series called Go Go Power Rangers.
RELATED: THE POWER RANGERS LIGHTNING COLLECTION NOW HAS A BIG SCALING PROBLEM
The success also created a successful limited series called Mighty Morphin Power Rangers: Pink. The Power Rangers Comic Book franchise has had many talented writers and staff. Those writers include Kyle Higgins, Steve Orlando, Mairghread Scott, Brendan Fletcher, Kelly Thompson, Daniele Di Nicuolo, Dan Mora, and Ryan Parrott. Also including great artists such as Hendry Prasetya and Daniel Bayliss.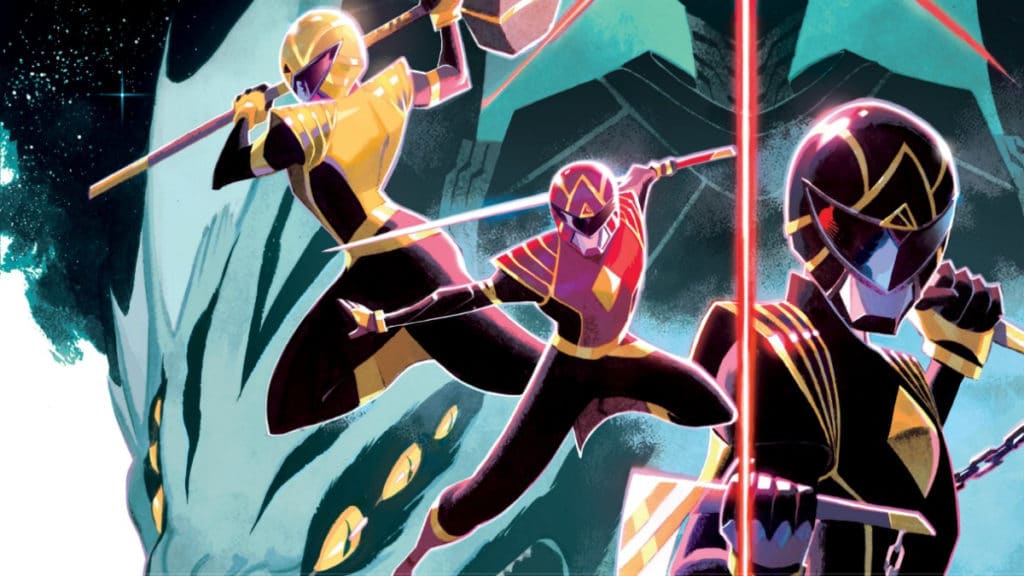 Boom Studios and Ross Richie Take A Stand
Fans of have shown support and love for the comic book series, revering several issues as iconic. However, some had mixed reactions about certain issues. Even with the success and positive reviews from critics, some fans have reacted negatively to Boom's recent Power Rangers issues and writing style.
Some of these fans have even started calling out certain writers in a negative way. CEO Ross Richie, one of Boom Studios' founders, addressed one of these fan complaints and negativity with his recent post on Instagram.
By the looks of the statement, Richie addressed a fan asking him to be a writer for Boom's Power Rangers. Richie refused and explained in detail why. Yes, it's good to have aspirations – but you must have the hard work, commitment, resume, and some form of experience and education for the job.
What's surprising about Richie's statement is that Boom only has 47 employees, but they are clearly the heart and soul of the comic book series. With a small staff, they are still able to generate and create well-written stories for comic book readers and fans. Richie specifically defends current writer Ryan Parrot and his work in an inspiring and heartwarming way.
Parrot's current comic issues have been met with mixed reviews from some fans, but no one can deny his writing is still top-notch. Richie has defended Parrot by saying that "he is doing and excellent job and the series is selling record numbers for the franchise". That statement alone shows how Richie has great trust and respect for his writers and should be an inspiring model to aspiring supervisors or employers in any field of work not just entertainment.
Some fans might say that Richie words were too harsh and should have gave those who requested to write for Power Rangers a chance. But again, you must have the experience, hard work, commitment, and maybe some form of formal education to the job. We have to give credit to these fans for being very passionate about the comic book series, and we may even welcome fanart or fanfiction that offers their perspectives on the story, but in the end we must respect the hard work of the professionals in charge.
KEEP READING: A POWER RANGERS GAME WOULD BE AMAZING FOR VR, HERE'S WHAT IT WOULD TAKE TO MAKE IT