Fans of The Sopranos sadly have to wait a little longer, as the prequel movie The Many Saints of Newark has been delayed again.
First slated for a release on September 25, 2020, the long-awaited prequel had to be delayed to March 12, 2021 because of the Coronavirus pandemic.
RELATED: WATCH THE 1ST INTENSE TRAILER FOR THE TOM HOLLAND DRAMA CHERRY NOW
But now, in a move that probably comes as no surprise despite the vaccines coming out, Warner Bros has delayed it once more to September 24, 2021 as the second date approaches.
The Sopranos Are Doing What?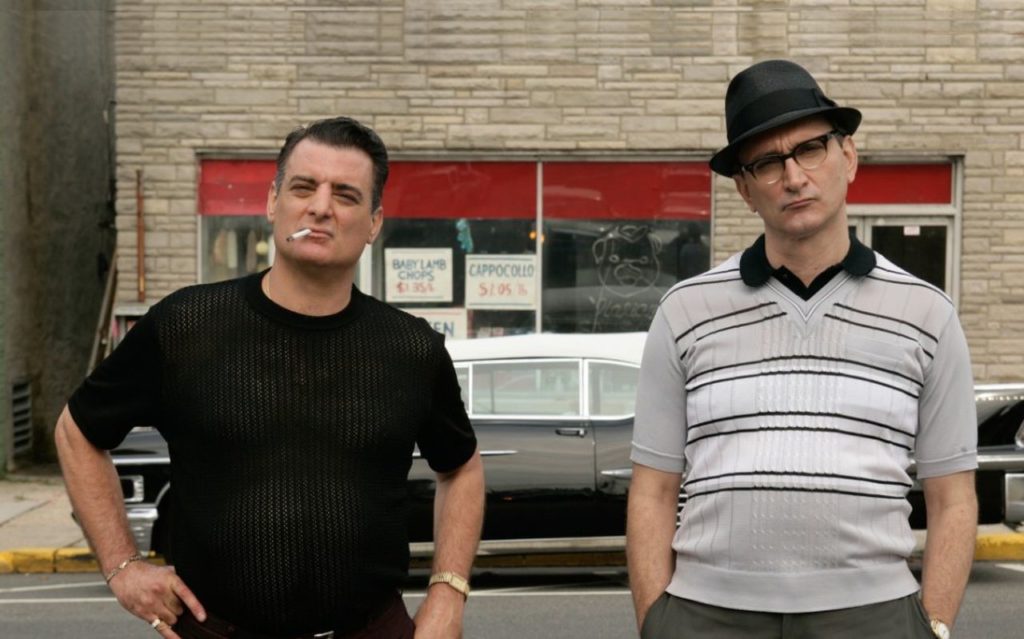 The Many Saints of Newark was directed by Alan Taylor and written by Sopranos creator David Chase and Lawrence Konner. According to the synopsis, it is:
"Set in the explosive 1960s in the era of the Newark riots, when the African-American and Italian communities are often at each other's throats. But among the gangsters within each group, the dangerous rivalry becomes especially lethal."
Alessandro Nivola stars as Dickie Moltisanti, father of Sopranos character Christopher Moltisanti. The rest of the cast includes Leslie Odom Jr., Jon Bernthal, Corey Stoll, Billy Magnussen, John Magaro, Michela De Rossi, Ray Liotta, Vera Farmiga and Michael Gandolfini. Gandolfini is the son of late Sopranos star James Gandolfini, and, is playing a younger version of his fathers role: Tony Soprano.
The Sopranos is a mafia series, running from 1999 – 2007, with 6 seasons and 86 episodes. It is often titled as one of the best series ever, has won several awards and is loved by critics and general audiences.
The synopsis says: New Jersey mob boss Tony Soprano deals with personal and professional issues in his home and business life that affect his mental state, leading him to seek professional psychiatric counseling.
The Many Saints of Newark will hit theatres and HBO Max September 24, 2021.
What do you guys think? Are you excited for the prequel? Have you watched The Sopranos? Let's discuss everything in the comments down below and on our Twitter.
KEEP READING: LIAM NEESON SHOWS SURPRISE INTEREST IN REVISITING QUI-GON JINN ROLE IN OBI-WAN KENOBI DISNEY+ SERIES