DC & Warner Bros. Animation are focusing on animated shorts based on Kamandi, The Losers, Blue Beetle, and Constantine for their DC Showcase 2021-2022 lineup!
All four will be part of the DC Showcase and will be produced by Rick Morales, directed by Matt Peters, with scripts written by Paul Giacoppo. DC Showcase was originally launched in 2010 and has evolved with each installment covering DC's lineup of metahumans, superheroes, and villains alike!
For more, check out the official DC Showcase press release:
Warner Bros. Animation DC Showcase Press Release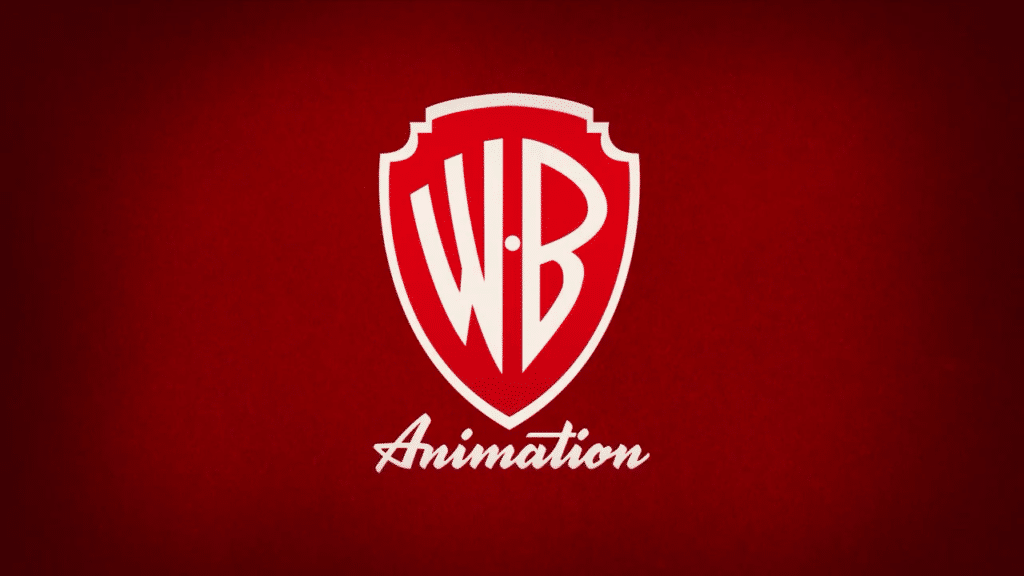 WARNER BROS. ANIMATION, DC & WARNER BROS. HOME ENTERTAINMENT
PRODUCING FOUR NEW DC SHOWCASE ANIMATED SHORTS IN 2021-2022

FOUR NEW TITLES SPOTLIGHT KAMANDI, THE LOSERS,BLUE BEETLE and CONSTANTINE
BURBANK, CA (January 28, 2021) – Beloved DC characters Kamandi, The Losers, Blue Beetle and Constantine are the focus of four new DC Showcase animated shorts for release by Warner Bros. Home Entertainment in 2021-2022.

Produced by Warner Bros. Animation, DC and Warner Bros. Home Entertainment, and inspired by characters and stories from throughout the iconic DC canon, the all-new quartet of shorts will be included on upcoming releases of DC Universe Movies, with exception of the lengthier Constantine short. The Constantine short will serve as the anchor for a compilation set to be distributed in 2022. More information will be released closer to individual street dates. All four new DC Showcase shorts are produced by Rick Morales (Mortal Kombat Legends: Scorpion's Revenge). Directed by Matt Peters (Justice League Dark: Apokolips War) from a script written by Paul Giacoppo (Young Justice, Star Wars: Resistance), Kamandi: The Last Boy on Earth! will be the first of the new shorts to be released. The post-apocalyptic thriller will be attached as a bonus feature to Justice Society: World War II in Spring 2021. Launched in 2010, DC Showcase was originally comprised of four animated shorts: The Spectre (2/23/2010), Jonah Hex (7/27/2010), Green Arrow (9/28/2010) and Superman/Shazam: The Return of Black Adam (11/9/2010). An additional short, Catwoman (10/18/2011), was attached the following year to the release of Batman: Year One. For 2019-2020, DC Showcase returned with five shorts: Sgt. Rock (8/6/2019) Death (10/22/2019), The Phantom Stranger (3/17/2020), Adam Strange (5/19/2020), and the interactive Batman: Death in the Family (10/13/2020). Actors featured on DC Showcase shorts have included Malcolm McDowell, James Garner (in his final performance), Jerry O'Connell, Linda Hamilton, Karl Urban, Gary Cole, Alyssa Milano, Bruce Greenwood, Thomas Jane, Michael Rooker, Eliza Dushku, Neal McDonough, Ariel Winter, Danica McKeller, George Newbern, Michelle Trachtenberg, Charlie Weber, Arnold Vosloo, Leonard Nam, Jamie Chung, Peter Serafinowicz and Michael Rosenbaum.

About Warner Bros. Home Entertainment, Inc.:
Warner Bros. Home Entertainment (WBHE) brings together Warner Bros. Entertainment's home video, digital distribution and interactive entertainment businesses in order to maximize current and next-generation distribution scenarios. An industry leader since its inception, WBHE oversees the global distribution of content through packaged goods (Blu-ray Disc™ and DVD) and digital media in the form of electronic sell-through and video-on-demand via cable, satellite, online and mobile channels, and is a significant developer and publisher for console and online video game titles worldwide. WBHE distributes its product through third party retail partners and licensees.

About DC
DC, a WarnerMedia Company, creates iconic characters, enduring stories, and immersive experiences that inspire and entertain audiences of every generation around the world and is one of the world's largest publishers of comics and graphic novels. As a creative division, DC is charged with strategically integrating its stories and characters across film, television, consumer products, home entertainment, interactive games, DC UNIVERSE INFINITE digital subscription service and community engagement portal. For more information visit dccomics.com and dcuniverseinfinite.com.

KAMANDI, BLUE BEETLE, CONSTANTINE, THE LOSERS and all related characters and elements are TM and © DC. © 2021 Warner Bros. Entertainment Inc.

About Warner Bros. Animation
Warner Bros. Animation (WBA) is one of the leading producers of animation in the entertainment industry, producing and developing projects for multiple platforms, both domestically and internationally. WBA's current series include Animaniacs for Hulu, Green Eggs and Ham for Netflix, Aquaman: King of Atlantis, Batwheels, Gremlins: Secrets of the Mogwai, Harley Quinn, Jellystone!, Little Ellen, Looney Tunes Cartoons, Tiny Toons Looniversity and Young Justice: Phantoms for HBO Max, DC Super Hero Girls, Teen Titans Go!, ThunderCats Roar for Cartoon Network, Dorothy and the Wizard of Oz, Scooby-Doo! and Guess Who?, The Tom and Jerry Show and Yabba-Dabba Dinosaurs! for Boomerang. WBA's full-length theatrical film, Teen Titans GO! to the Movies, was released in summer 2018. As home to the iconic animated characters from the DC, Hanna-Barbera, MGM and Looney Tunes libraries, WBA also produces highly successful animated films — including the DC Universe Movies — for DVD, Blu-ray® and digital media. One of the most-honored animation studios in history, WBA has won six Academy Awards®, 35 Emmy® Awards, the George Foster Peabody Award, a BAFTA Children's Award, an Environmental Media Award, a Parents' Choice Award, the HUMANITAS Prize, two Prism Awards and 20 Annie Awards (honoring excellence in animation).
Are you folks excited to see what storylines DC Showcase will tackle with Kamandi, Blue Beetle, Constantine, and The Losers? Let us know below and on our social media channels. And for everything DC and Warner Bros., stay locked with us at The Illuminerdi!
KEEP READING: THE SANDMAN: THE NEW CAST OF NETFLIX'S SPELLBINDING SERIES HAS BEEN REVEALED