Despite multiple rumors and speculation, The Illuminerdi can confirm that Power Rangers star Jason David Frank will NOT be appearing or starring in Cobra Kai Season 4.
We reached out to Frank in response to the reports, and he did tell us that he would not be making an appearance in the highly successful and popular TV spin-off based on the Karate Kid franchise.
RELATED: KAMEN RIDER DECADE RETURNS WITH 20+21
The Cobra Kai Television series has caught the pop culture and entertainment industry by storm, starting as a sequel to the first three Karate Kid films from the perspective of franchise characters Johnny Lawrence (reprised by William Zabka) and Daniel Larusso (reprised by Ralph Macchio) 30 years after the original.
Cobra Kai vs. Jason David Frank Rumors
Cobra Kai originally started as a Youtube Red series and premiered back in 2018. Due to the success of its first two seasons, and probably due to the virtual collapse of Youtube as a premium streaming service, Netflix was able to gain the rights. Season 3 of Cobra Kai premiered earlier this month, on New Years Day, to be exact. Even before Season 3 came out, Netflix renewed the series for a 4th season – and the glowing reviews and high number of views proved they made the right choice.
The rumors and speculation about Jason David Frank started when he put a poll on his official instagram account asking if fans wanted him to be part of the hit TV series. The results were not surprising, as a majority of fans of course voted yes. To add to the rumored speculation, Frank commented on the Cobra Kai official instagram page: "Cameo Is All".
As much as we would have loved to see Jason David Frank in the Cobra Kai series, unfortunately, it's not happening any time soon. Perhaps with Frank putting the feelers out himself, a cameo appearance could become a reality in the potential 5th season. However, fans should not be disappointed as Frank is currently working on many new projects.
Projects Jason David Frank Is Currently Part Of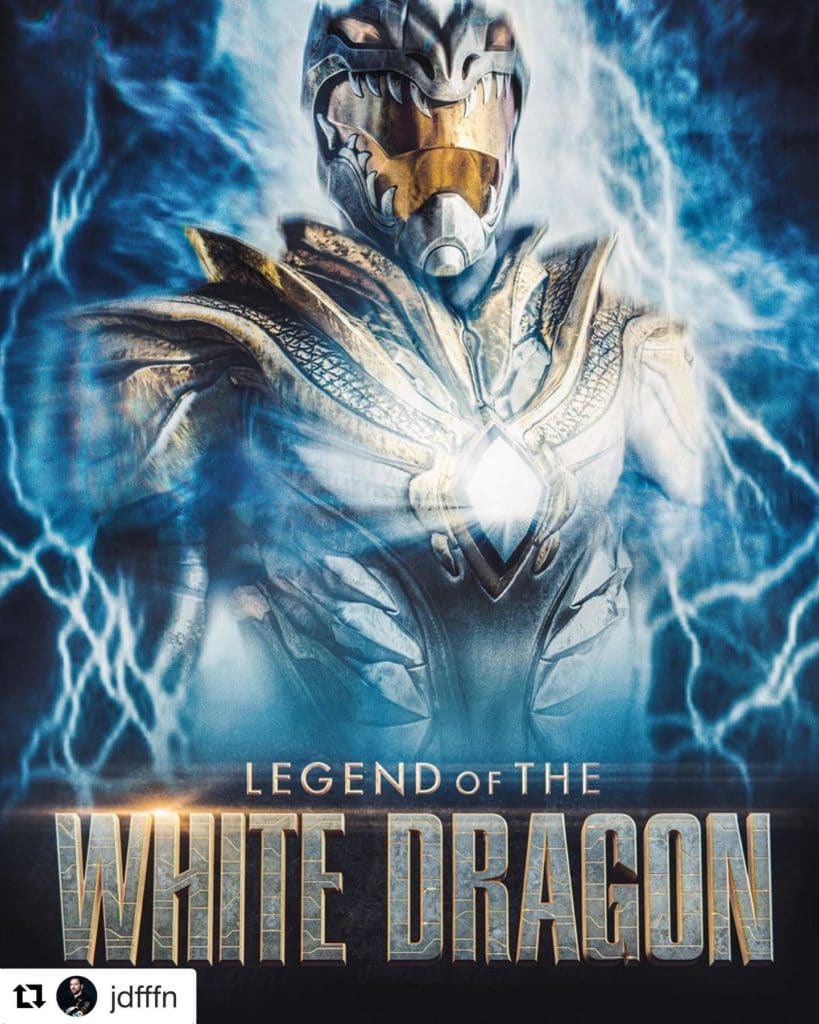 Even though Jason David Frank will not be appearing in Season 4, the Power Rangers star is still working on his independent fan film, Legend of The White Dragon. The fan film is not canon or connected to the current Power Rangers Universe, however it will have homages to the long running franchise. The fan film's plot synopsis according to the official website as it follows "In the Aftermath, the city was left decimated. A past reminder of the great battle and fall of heroes. The heroes were blamed, stripped of their titles and hunted. But as evil once again  threatens to return they must rise from the ashes with the power of the  White Dragon". No new information has come out for Legend Of The White Dragon however fans can expect great and exciting coming out soon.
Legend Of The White Dragon will be produced and directed by Bat In The Sun director Aaron Schoenke with Frank as the starring main role. Brother Sean Schoenke will also served as the fan film's producer. Besides Frank, the fan film will also star former Power Ranger actors Jason Faunt (Red Time Force Ranger) and Ciara Hanna (Yellow Megaforce and Super Megaforce Ranger). Other former Rangers Actors are also reported in starring in the fan film such as Chrystiane Lopes (Pink Ninja Steel Ranger), Yoshi Sudarso (Blue Dino Charge Ranger), Catherine Sutherland (2nd Pink Mighty Morphin, Pink Zeo, and Pink Turbo Ranger), and Johnny Yong Bosch (2nd Black Mighty Morphin, Green Zeo, and Green Turbo Ranger).
The fan film's cast also includes Rachelle Brooke Smith, Andrew Bachelor, Chris Casamassa, Malachi Barton, Kevin Porter, Chalet Lizette Brannan, Ciera Foster, Director Aaron Schoenke also in a starring role, and Frank's daughter herself, Jenna Frank. There has not been an official release date for the fan film as production has for now paused due to the current Covid-19 Pandemic. However fans can still see and meet Jason David Frank in special appearances in selected Comic Book stores.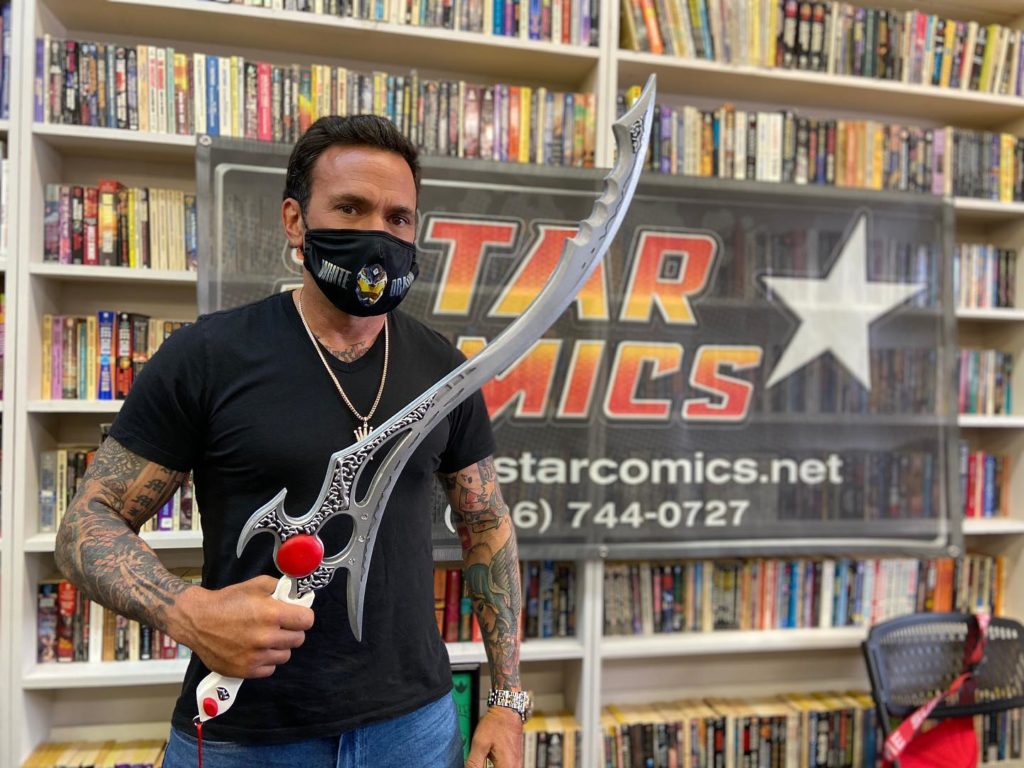 As of now Frank is visiting and doing special appearances in selected comic book stores across the United States with of course safe and regulated protocol procedures for Covid-19. It all part of Frank's special program to save and help Comic Book stores called the P.R.P.P (Power Rangers Protection Program).
The program is to help Comic Book or local small pop culture businesses that might or could be financially struggling due to the ongoing Covid-19 Pandemic. So far Frank's P.R.P.P has been very successful and was able to help many Comic Book shops in need during this ongoing Pandemic. Frank has been to more than 20 Comic Book stores across the United States with many more scheduled appearances to go. This selfless act by Jason David Frank proves how much of a humble and kindhearted man he his. Especially to all of his fans.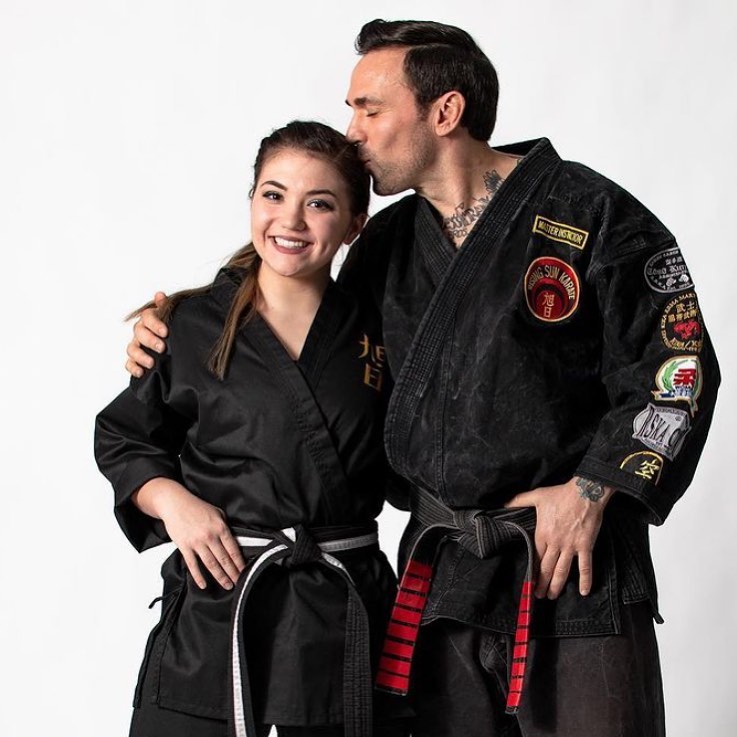 Jason David Frank is and will forever be legend and iconic individual in the Power Rangers franchise and in even pop culture media. His portrayal as Tommy Oliver in Mighty Morphin Power Rangers, Power Rangers Zeo, Power Rangers Turbo, Power Rangers Wild Force (Guest Apperance), Power Rangers Super Megaforce (Guest Appearance), and Power Rangers Super Ninja Steel (Guest Appearance) will forever be a legendary staple in Power Rangers history.
We all know as fans every former Ranger say. Once A Ranger, Always A Ranger. Even though we know Frank is an accomplished professional martial artist he is also a very hard working individual. Besides Martial Arts, Jason David Frank is an amazing poet, motivational speaker, knowledgeable, humble, loves all of his fans, and is a great and loving father.
KEEP READING: COBRA KAI: COULD THE LARUSSO CLAN BE MOVING IN SEASON 4?: EXCLUSIVE