Hop aboard the Catbus, because Studio Ghibli and GKIDS are taking the world by storm!
GKIDS, the New York-based distributor of Studio Ghibli films, has made a formal announcement to extend its relationship with the legendary animation entity and launch its official social media channels for its North American presence!
THE LEGACY OF GHIBLI AND FUTURE OF GKIDS
The Japanese animation film studio was founded by Hayao Miyazaki, Toshio Suzuki, Isao Takahata, and Yasuyoshi Tokuma on June 15, 1985, and is currently headquartered in Koganei, Tokyo. Studio Ghibli is best known for producing bewitching feature films, several short films, television commercials, television films, and collaborating to make several video games.
RELATED: EARWIG AND THE WITCH MARKS STUDIO GHIBLI'S RETURN TO CINEMA FOR ITS 22ND FILM
The legacy of the animation giant would become a household name as its films would go on to be among the 10 highest-grossing anime films made in Japan and winners of several accolades including the Academy Award for Best Animated Feature Film.
Today, HBO MAX subscribers can view films from the Ghibli collection on the streaming service to relive the magic of each enchanting story – whether its soaring high on a broomstick with Kiki and Jiji from Kiki's Delivery Service (1989), enjoying the welcome company of a fairytale with The Baron from The Cat Returns (2002) and Shizuku and Seiji from Whisper of the Heart (1995), traveling to a spiritual realm with Chihiro in Spirited Away (2001) and fending off evil demons with Prince Ashitaka and Sen of Princess Mononoke (1997), or even meeting brand new characters like Earwig in the upcoming feature film Earwig and the Witch (2021)!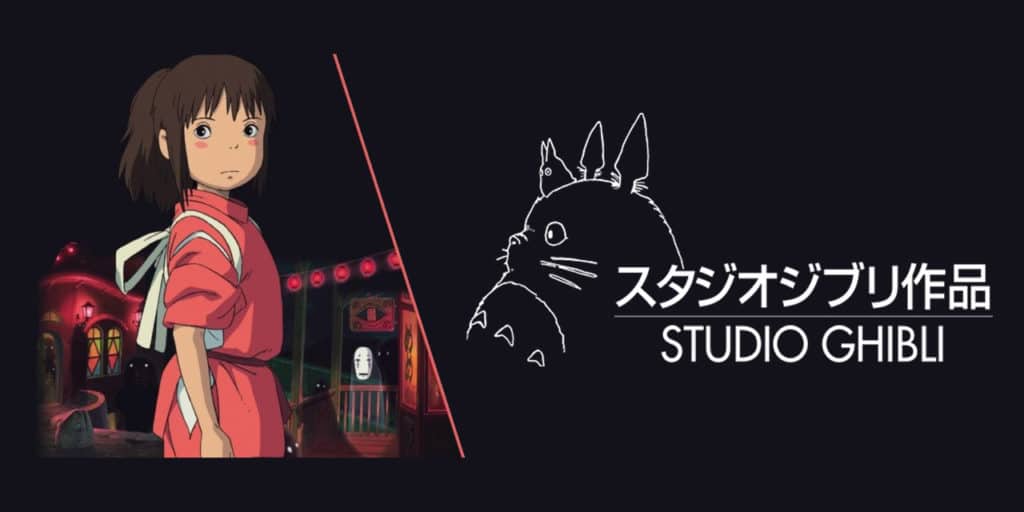 It's needless to say that we at Illuminerdi are absolutely thrilled to see GKIDS and Ghibli collaborating to bring a breath of fresh air to many of us once again in film and animated media.
Below you will find the full press release and we look forward to seeing Studio Ghibli win our hearts again as they extend their reach across the globe with exceptional art styles and tales enough to make us cry flooding "Ghibli-tears".


GKIDS and Studio Ghibli Launch
Official Studio Ghibli Social Media Channels
For North America

Official English Language Twitter, Instagram and Facebook Channels for the Oscar®-Winning Animation Studio

NEW YORK (January 27, 2021) – GKIDS, the acclaimed producer and distributor of animation for adult and family audiences, announced today that is extending its long-term relationship with Studio Ghibli by launching and managing the first ever Official English-language Studio Ghibli social media channels on Facebook, Instagram, and Twitter for North American audiences.

Official Studio Ghibli USA Twitter: https://twitter.com/GhibliUSA
Official Studio Ghibli USA Instagram: https://www.instagram.com/GhibliUSA/
Official Studio Ghibli USA Facebook: https://www.facebook.com/GhibliUSA

"In the wake of a watershed year of expanded access to Studio Ghibli's expansive catalogue via the global streaming and digital launch, these films remain an ever-present topic across social media platforms," said GKIDS' Director of Marketing Erica Chon. "To keep pace with the abundance of conversation surrounding the Studio and their North American partners, the official social media accounts are a natural next step in keeping fans up to date with all of the latest news from Studio Ghibli. We're excited to launch the @GhibliUSA channels to bring the beauty and wonder of Studio Ghibli films to expanded audiences."
Through the new social media accounts, fans can celebrate the artistry of Studio Ghibli, engage with other Ghibli fans, and have access to a reliable centralized resource covering all news, new product releases, events, and other notable information pertaining to the revered Japanese animation studio.

The social media announcement marks a further expansion of the partnership between Studio Ghibli and GKIDS, which began with GKIDS handling the Ghibli theatrical catalog for North America in 2010, and distributing new releases starting in 2012 with Goro Miyazaki's From Up on Poppy Hill. In 2017, GKIDS took over North American home video rights to the illustrious Studio Ghibli catalog.

GKIDS will release the latest Studio Ghibli film, Earwig and the Witch, opening in theaters nationwide starting February 3 and streaming on HBO Max on February 5. Directed by Goro Miyazaki, (From Up on Poppy Hill, Tales from Earthsea) Earwig and the Witch, is produced by studio co-founder Toshio Suzuki, with planning on the feature from Goro Miyazaki's father, Academy Award®-winner Hayao Miyazaki (Spirited Away, My Neighbor Totoro). Based on the children's novel "Earwig and the Witch" by Diana Wynne Jones (who also wrote "Howl's Moving Castle"), the film was an official selection for the 2020 Cannes Film Festival and aired on NHK in Japan December 30, 2020.

About Studio Ghibli

Studio Ghibli is one of the most acclaimed and influential animation studios in the world, inspiring filmmakers and audiences alike over the last 30 years with beloved stories and breathtaking visuals. Under the brilliance of visionary animation directors Hayao Miyazaki and Isao Takahata, and producer Toshio Suzuki, the studio's films are known for timeless classics such as My Neighbor Totoro, Kiki's Delivery Service, and Ponyo; and have won countless international awards including an Academy Award® for Best Animated Feature for Spirited Away, as well as four additional Oscar® nominations for Howl's Moving Castle, The Wind Rises, The Tale of The Princess Kaguya, and When Marnie Was There. Director and studio co-founder Hayao Miyazaki was separately given an Honorary Award at the Academy of Motion Picture Arts and Sciences' Governors Awards in 2014, and the Academy Museum of Motion Pictures will pay tribute to his artwork with a special exhibit when the Museum opens in September 2021.

About GKIDS

GKIDS is the New York-based producer and distributor of award-winning feature animation for both adult and family audiences. Since 2009, the company has scored eleven Best Animated Feature Oscar® nominations with The Secret of Kells in 2010, A Cat in Paris and Chico & Rita in 2012, Ernest & Celestine in 2014, The Tale of The Princess Kaguya and Song of the Sea in 2015, Boy and the World and When Marnie Was There in 2016, My Life as a Zucchini in 2017, The Breadwinner in 2018, and Mirai in 2019. GKIDS also handles North American distribution for the famed Studio Ghibli library of films, one of the world's most coveted animation collections with titles such as Spirited Away, My Neighbor Totoro, Princess Mononoke and more. GKIDS also produces the annual LA-based film festival, ANIMATION IS FILM, which embraces the highest aspirations of animation as a cinematic art form and is a vocal advocate for filmmakers who push the boundaries of their work to the fullest range of expression of which medium is capable.

Contact:
Brigade: Guillermo Restrepo


[email protected]



Source: GKids
For more on everything Ghibli, stay locked with us at Illuminerdi!
KEEP READING: HOW PRINCESS MONONOKE INFLUENCED STAR WARS: CLONE WARS & THE MANDALORIAN