WandaVision and Black Widow writer Jac Shaeffer is elusive on the possibility of a sequel to the big-budget action film.
While Marvel Cinematic Universe fans are undoubtedly over the moon to have new content back with the first Disney+ show ever kicking off Phase 4, the wait is still grueling for the return of classic Marvel Studios movies. This is particularly the case with Phase 4, which, depending on when the phase ends, could have as many as a dozen new movies expanding the story.
This will hopefully all begin in May 2021 with the release of Black Widow, finally giving fans a solo movie for one of the original six Avengers. Introduced over a decade ago, Natasha Romanoff will be on her own after the events of Captain America: Civil War as she works to rediscover who she is in the world.
RELATED: SPIDER-MAN 3: SONY SEEMINGLY GIVES A HOBGOBLIN TEASE AND NEW LOOK AT JJJ AHEAD OF TOMORROW'S BIG REVEAL
This is an interesting situation within the MCU as well, considering we know that Natasha's story ends when she sacrifices herself for the Soul Stone in Avengers: Endgame. Due to this fact, it's unclear whether Black Widow will have the opportunity for a sequel. As it turns out, the topic of said sequel is still a dicey subject for Marvel Studios themselves.
Jac Shaeffer On A Black Widow Sequel
In a recent interview with ComicBook.com, WandaVision head writer Jac Schaeffer was asked if Black Widow allowed for any future installments for Natasha Romanoff, or if this was the end of the line. Being a writer on this movie along with the Disney+ show, Schaeffer had to play coy with her response:
"Well, you know I was lucky enough to jump on board, the Black Widow train, when it first left the station and then I moved on to WandaVision and several other very talented writers, picked up the pen and continued on. So, I can't actually speak to the totality of Black Widow other than to say I'm so excited for it to come out."
Remaining tight-lipped on Phase 4's first movie, she continued"
"I mean anybody who knows Natasha knows the lady likes to leap off of things. So that's about as much of context as I can give to you right now."
Clearly, Jac Schaeffer has learned the Marvel way. After working on two major MCU movies and leading the way on the studio's first effort on Disney+, even the keeper of all the secrets knows how important it is to keep those secrets until the right moment. Marvel Studios is known for some of the biggest moments in comic book movies, and even besides how vague Schaeffer was with her answers, anything is possible for the future.
RELATED: THE FALCON AND THE WINTER SOLDIER: DON CHEADLE REVEALS HE WILL APPEAR IN THE NEW MARVEL SERIES
In terms of Black Widow, it's tough to imagine the specifics of where they'd take Natasha after this first solo movie, but there are certainly other stories to tell to expand on her legacy. Rumors have pointed to Florence Pugh's Yelena Belova potentially taking over the Black Widow mantle after this adventure, but as always, it will remain a mystery until the release finally arrives.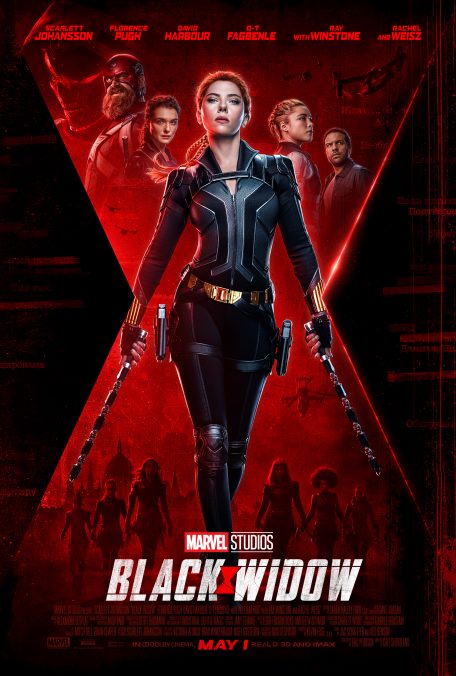 Black Widow will release in theaters on May 7, 2021. Do you think there is a possibility for a sequel? Let us know your thoughts and speculation in the comment section below or over on our social media!
KEEP READING: ARMOR WARS: DON CHEADLE REVEALS "THE DEATH OF TONY STARK" WILL LOOM OVER NEW SERIES
Source: Comicbook